The entrepreneurship of two brothers, Charles and Peter Booth – a banker and a hardware store owner, respectively – gave form and substance to this solid brick foursquare house inspired by the popular Prairie and Georgian Revival styles in 1908. Riding the crest of the wave as Danville's West End developed into the city's first streetcar suburb, the Booths purchased four vacant lots situated between two late-Victorian homes. Following two years' construction on their own massive homes – a pair built of solid Mount Airy (NC) granite – the brothers opted for brick construction on this speculative dwelling next door at 235 West Main Street.
On the eve of the First World War, it became home to Mr. James R. Muse and his wife, the former Nellie Walker. During some 20 years on West Main, Mr. Muse worked principally as a traveling salesman with a local dry goods firm. Here, in their comfortable West Main dwelling, the Muses raised several children.
In 1937, Mr. and Mrs. Frank T. Grogan purchased the property where they lived for nearly half a century. Mr. Grogan worked for Standard Oil Company of New Jersey, later Esso (now Exxon- Mobil). That business tradition continued when the Grogan's son Frank, Jr., began Grogan Oil Company. It was in the hands of Frank and Eva Grogan that this house also became known as the Grogan Tourist Home, beginning just after World War II, when lodgings for traveling salesmen came into demand.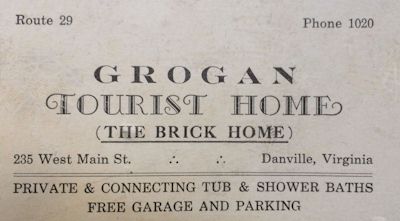 Following the Grogans' stewardship, which ended in the mid-1980s, the house went into a precipitous decline. A series of owners used the house first as an insurance office and then a boarding house, further compromising its original floor plan.
Happily, in 2001, Dr. Sorina-Simion Rodgers and Stephen Rodgers, armed with vision and determination, turned what had become an ugly duckling back into a beautiful swan. They set about "unmuddling" the floor plan, creating a truly spectacular period kitchen, and enlarged master suite, complete with all-new infrastructure and curb appeal.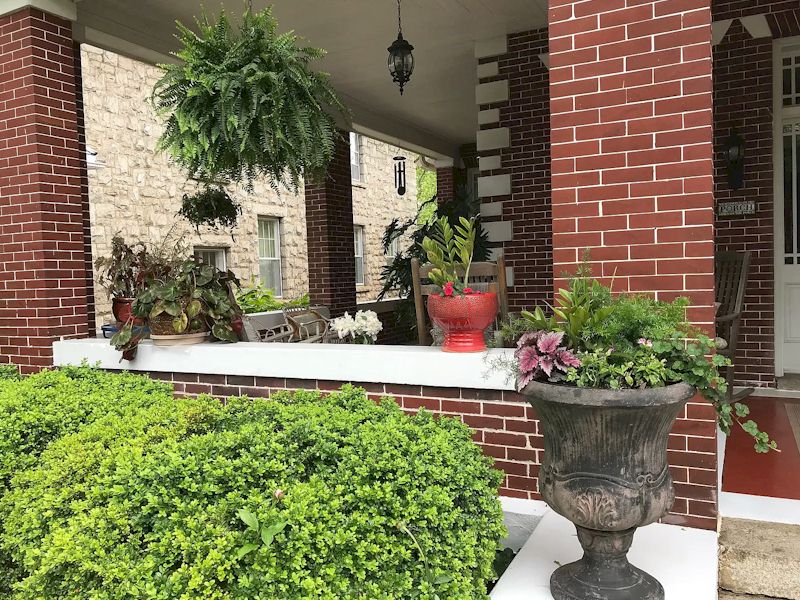 Those improvements continued with the home's sale to current owners Melanie and Kevin Vaughan in 2005.  While maintaining the integrity of its heritage, it has been updated to fill every need. From that chef's kitchen to the gigantic master bath with an 8 x 8 open spa shower and pebble floor. The double lot back yard takes you far away from city living, lined with flower beds.  The spacious wrap around front porch and covered back terrace allow for a great flow and privacy.