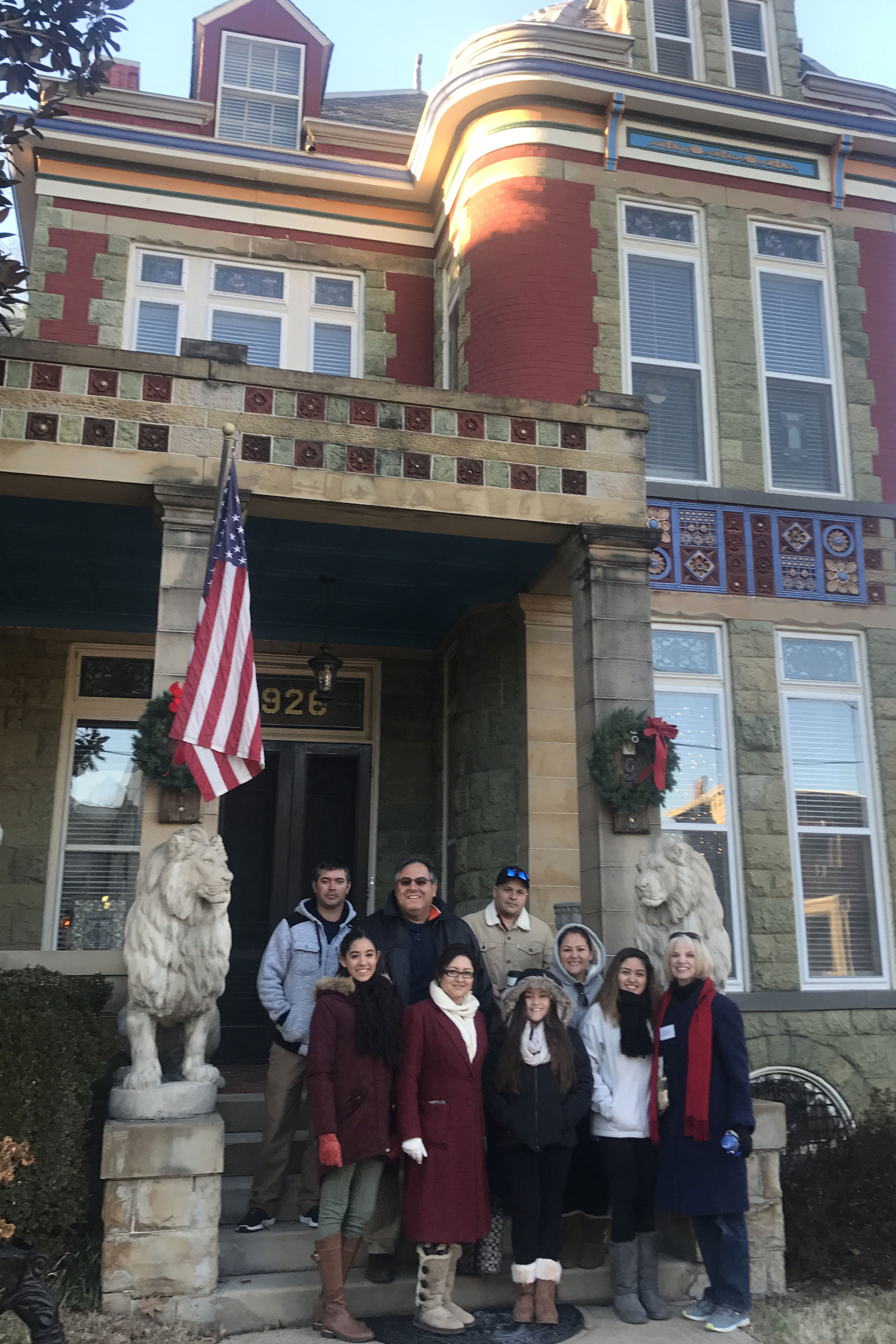 Guided Walking Tours:  The Danville Historical Society offers three guided walking tours of National Register Historic Districts. "The Secrets Inside" is a tour of Danville's magnificent Millionaires' Row, a part of the Old West End National Historic District. Tour Guide Joyce Wilburn (rightmost with one of her tour groups in the photo at left) is a wealth of information. She relates many stories about the homes and their former owners. This tour is a must for first-time visitors to Danville and the Old West End National Historic District.  Call 434-770-1974.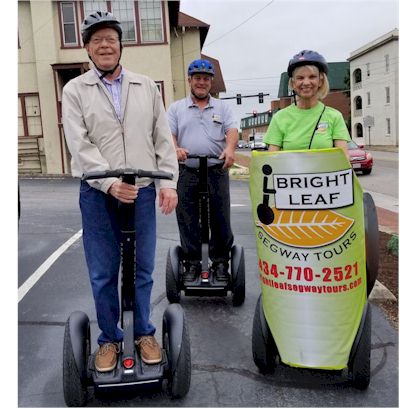 Guided Segway Tours:  Bright Leaf Segway Tours also offers historic tours including the Old West End's Millionaires' Row where beautiful mansions were built by the tobacco barons along Main Street. Observe the home where President Jefferson Davis was housed for the last five days of the Civil War.  Call 434-770-2521.
Self Guided:  If you prefer, you can also tour Victorian Danville on your own. A 16 page booklet describing each site is available at the Danville Welcome Center or the Danville Museum of Fine Arts and History.