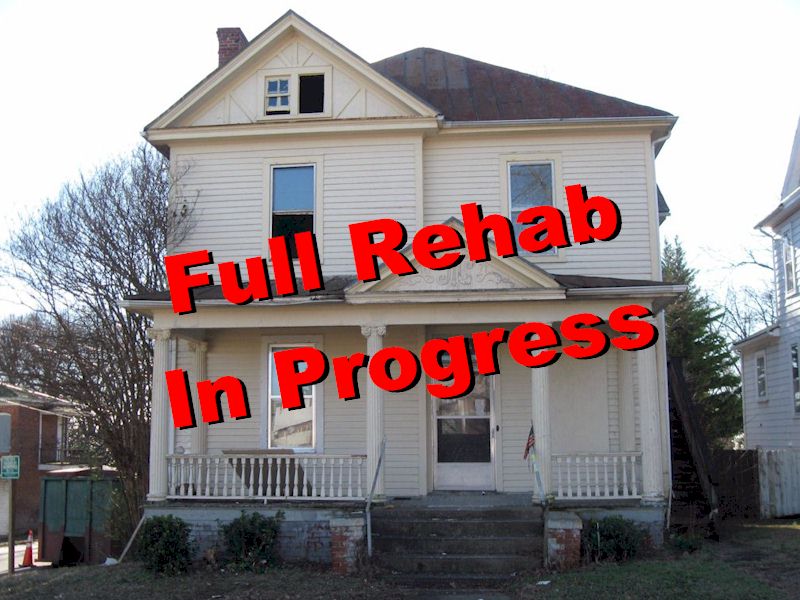 The Leigh – Miles House
614 Holbrook Avenue
Owner/agent:  Held For Resale
Square Feet: 3,022   Lot: 8,400
Asking: $175,000 on completion
Ask a question / Make an offer
This home presently undergoing full rehab.
This stunning home was built between 1907 and 1910 for attorney William Leigh and his wife Louis Cabell Carrington Leigh.  Its prime location was in the 1902 subdivision called "Jefferson Estates."  Mrs. Leigh was a distant cousin to her neighbor across Gray Street, Col. A. B. Carrington.  Both Mrs. Leigh and Col. Carrington were descended from Judge Paul Carrington (1733-1818), a member of Virginia's House of Burgesses. In 1919, the widow Leigh sold the home to Dr. and Mrs. Perry Watson Miles.  In addition to his practice, Dr. Miles served many years on the local school board.  He passed in 1947.  His son, P.W. "Watt" Miles Jr., raised in this home, served in the U.S. Navy during WW II and founded a local newspaper — The Commercial Appeal.  Watt passed in 1973. The property was converted to three apartments sometime before 1960. However, with much of its original trim and fireplaces intact, its return to an elegant single-family residence is underway. From 1980 until 2018, the home was owned by the Martin Donelson family.  This family was descended from John Donelson, a frontiersman, who co-founded Fort Nashborough — now Nashville Tennessee.  Martin Donelson Jr. was a physician and flight surgeon, well known within Danville's pilot community.  Martin Donelson III was a local attorney, first opening Danville offices in 1976.
Rehab and occupancy covenants required.  Brokers protected.
---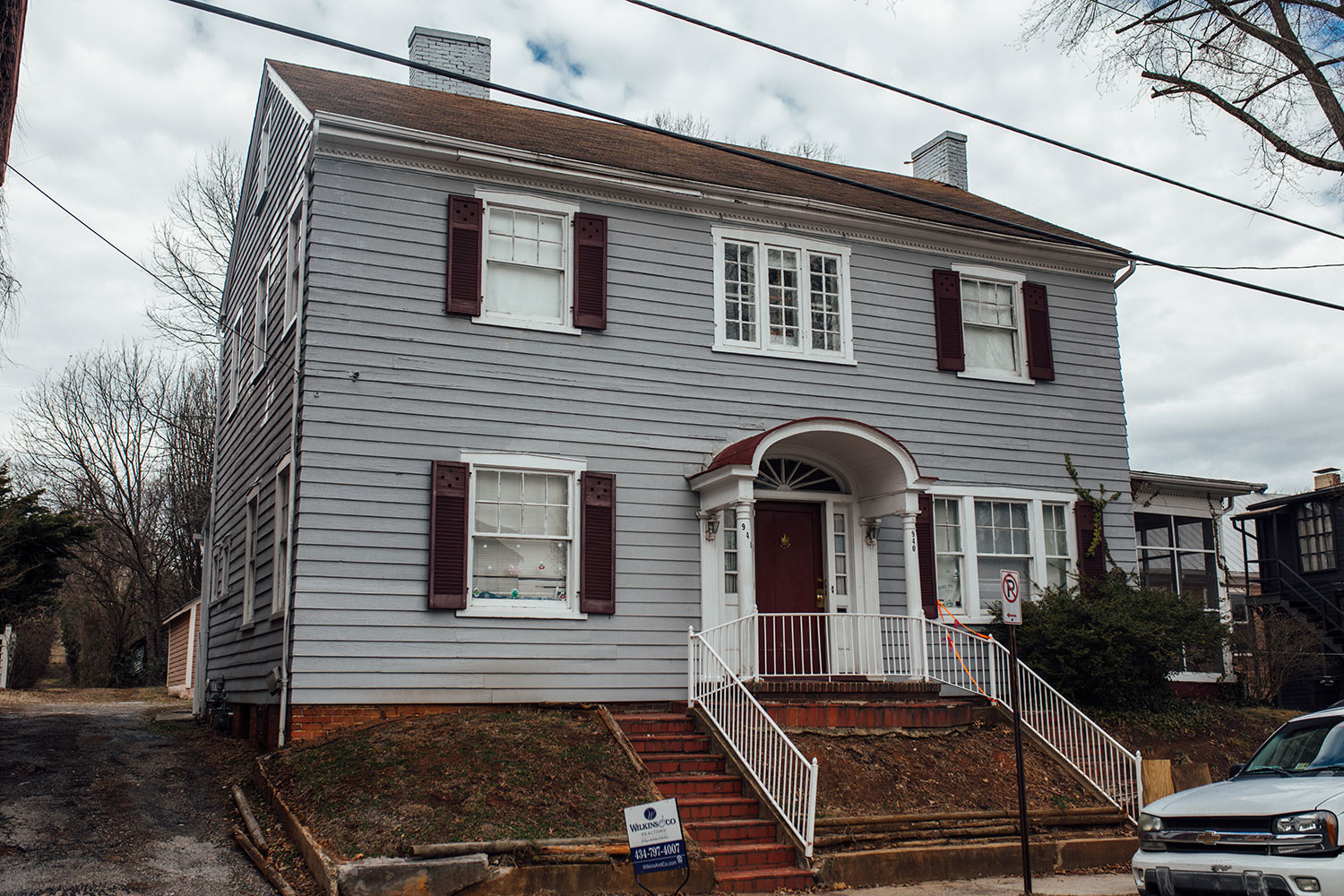 940 Green Street
Owner/agent: Bob Echols, Wilkins & Co.
Square Feet: 2,137   Lot: 3,312
Asking: $89,900   $69,900
Well-kept rental in Old West End National Historic District. Convenient to hospital, Averett University, and the River District. 3 Bedrooms, 1.5 baths. Currently vacant. Previously rented at $650/month.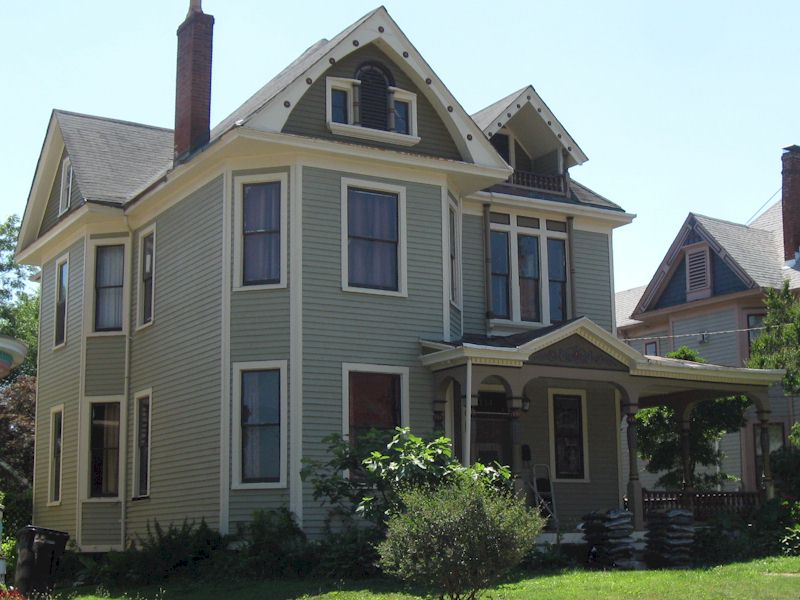 The P. F. Conway House
134 Sutherlin Avenue
Owner/agent:  Val-Rae and Erik Christensen   803-747-0619
Square Feet: 2,690   Lot: 10,620
Asking:  $189,000    $159,000
Back on the market at a new price after purchaser transferred again.
This Queen Anne Victorian home was built by and for P.F. Conway in 1897. The Day family lived here for nearly 100 years beginning in 1916. The house was recently restored and includes handsome entry, front parlor, library, powder room, dining room, laundry/butler's pantry, kitchen, front and back porches downstairs. Upstairs there are three (potentially four) bedrooms, including large front bedroom with dressing room annex, two large bedrooms with attached bathrooms and a sunroom and porch attached to the rear of the house. There is also an outbuilding with plenty of storage or potentially a workshop. Lavatory attached to the back of the house needs to be restored or removed. Updated features include new service panel, new wiring in kitchen, all new pex supply lines, new gas furnace downstairs, new heat pump a/c upstairs, new water heater. Asphalt roof is older but sound. Fireplaces in front parlor, library, dining room, front upstairs bedroom, master bedroom and in one bathroom. The house is solid with little settling, beautiful hardwood floors throughout, bright and sunny sun room on the back could be an additional bedroom. 1,000 square feet of usable, unfinished attic space could offer additional living space when finished. A few final cosmetic projects are ongoing. The house is otherwise sold as is. Some furnishings original to the Day's occupancy in the house will be conveyed. Wonderful house in a great neighborhood!
Brokers protected.    See it on Zillow     Ask a question / Request a showing / Make an offer
---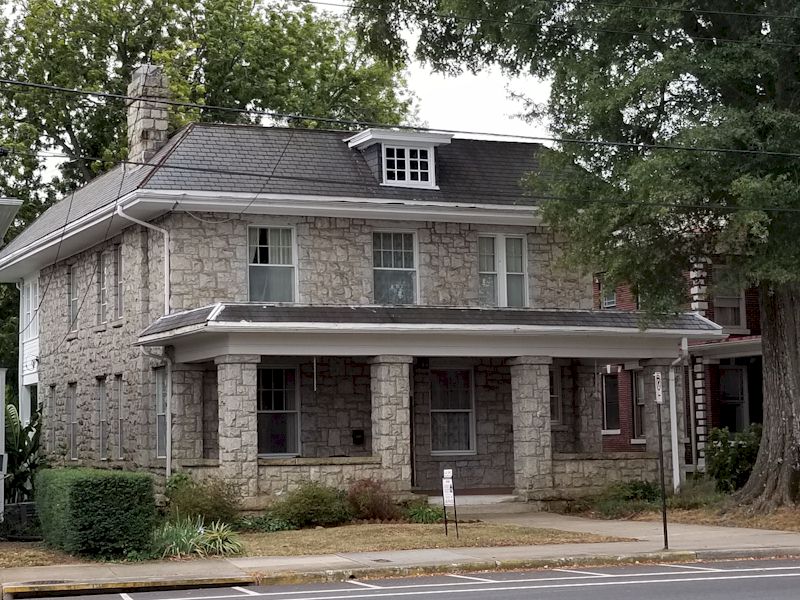 233 West Main Street
Owner/agent: Sallie Abreu – Ramsey-Yeatts & Associates, 1-434-203-1030
Square Feet: 3,460   Lot: 10,547
Asking:  $278,900   $269,900
Beautifully Restored Historic Home Built in 1904. This home has the charm of yesterday with today's modern conveniences. The present owners added 3 heat pumps, insulation in walls and ceilings, and new storm windows to make this large home energy efficient. The moldings and hardwood floors are works of art. The chandeliers are original. It is truly spacious and gracious. This solid stone home has a beautiful front porch, grand foyer, living room, dining room, second living room, kitchen updated with granite and stainless, a large butler's pantry and pantry, wide hallways, possibly 5 bedrooms, 2.5 baths, walk-up attic, a basement like no other older home, shared driveway, detached garage, beautiful garden area in back with stamped concrete patio.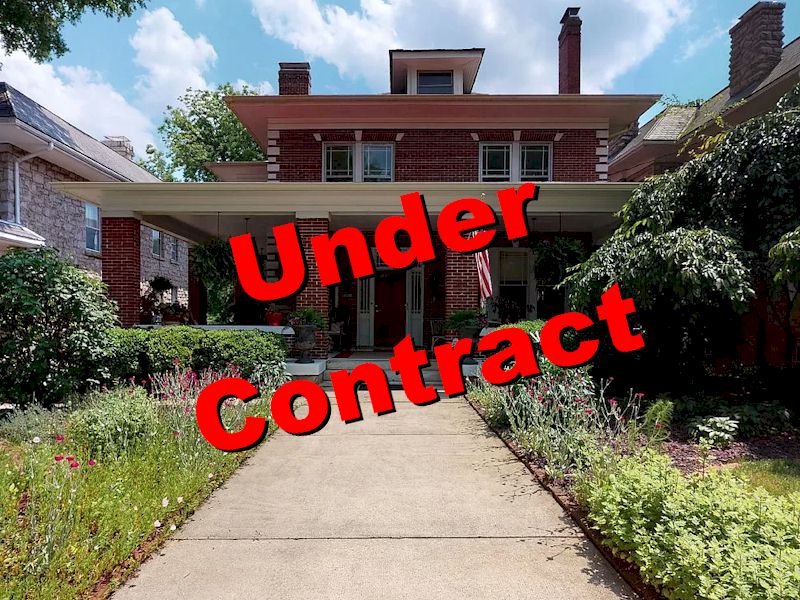 ---
The J.R. Muse House
235 West Main Street
Owner/agent:  Kevin and Melanie Vaughan
Square Feet:  3,825     Lot: 17,400
When you view this stately Georgian 1908 home in the Old West End Historic District, you might think the inside will be formal and filled with dark wood antique furniture. Nothing could be farther from that impression. This warm and welcoming home is filled with light and energy. The owners collect art and the house abounds with color. Also, enjoying entertaining, the kitchen is a chef's delight and the spacious wrap around front porch and covered back terrace allow for a great flow and privacy.
---