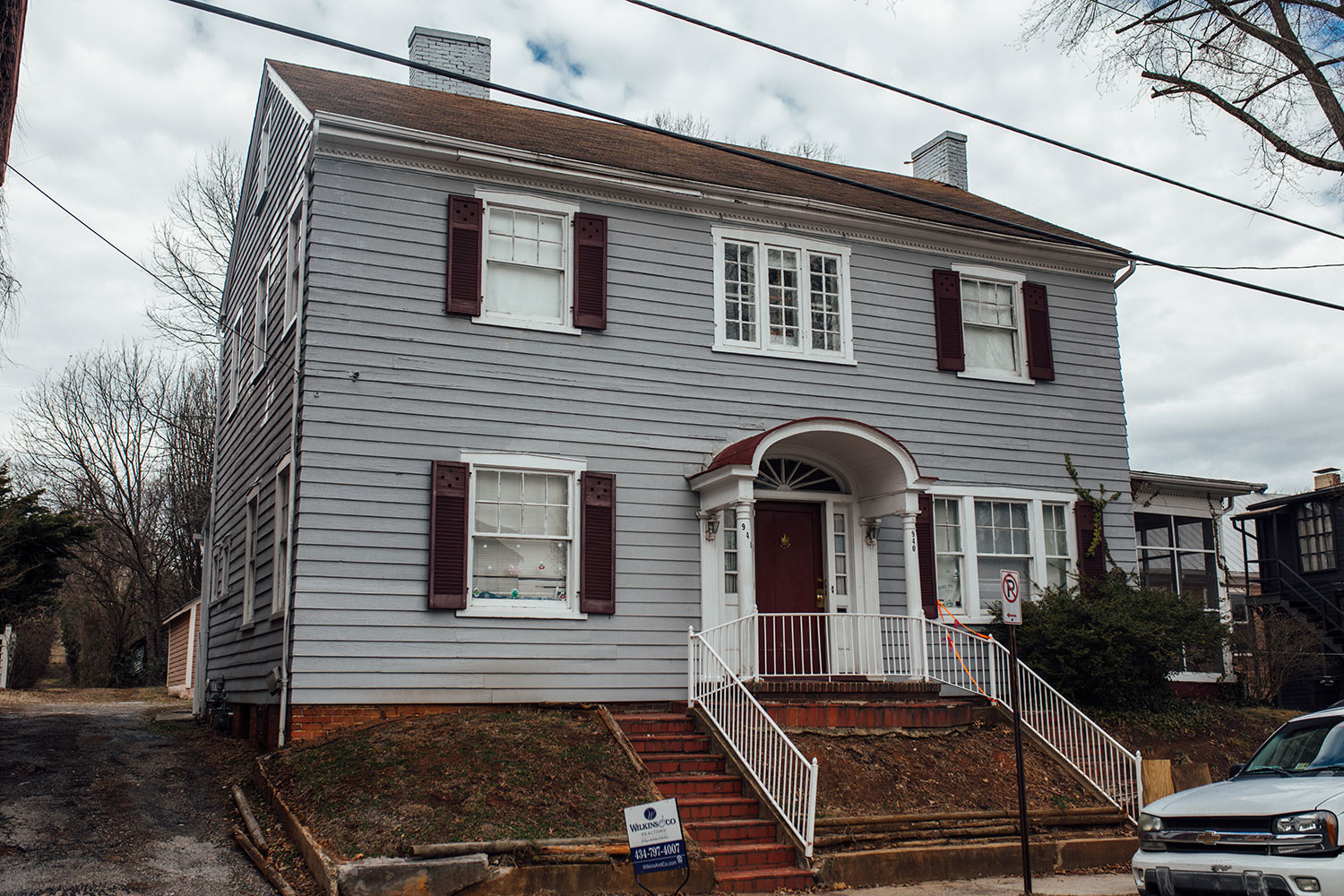 940 Green Street
Owner/agent: Bob Echols, Wilkins & Co.
Square Feet: 2,137   Lot: 3,312
Asking: $89,900
Well-kept rental in Old West End National Historic District. Convenient to hospital, Averett University, and the River District. 3 Bedrooms, 1.5 baths. Currently rented at $650/month.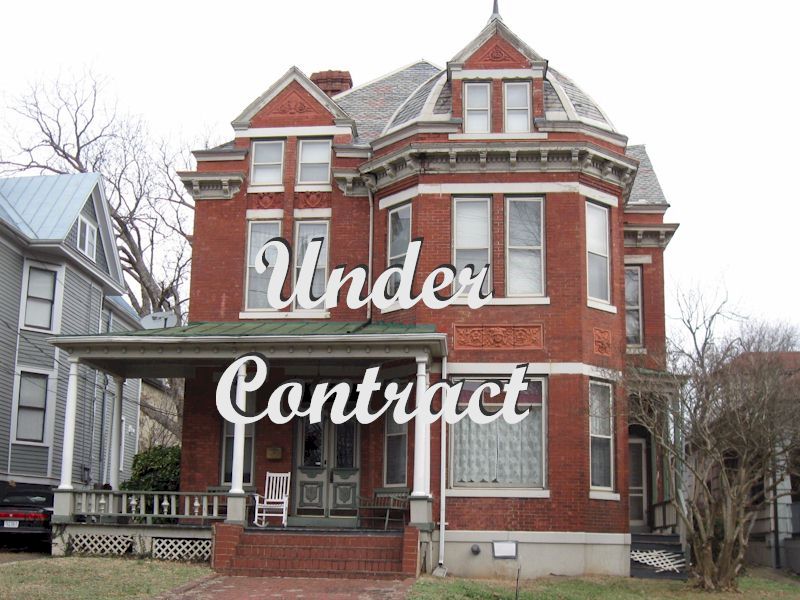 The Elbert Williamson House
137 Holbrook Avenue
Owner/agent:  The Spencer Group
Square Feet: 4,376   Lot: 10,175
Asking:  $139,900  Reduced:  $102,500
The first floor of this magnificent brick Victorian offers a fabulous entry area w/fireplace, an elegant main parlor, large dining room, music room, butler's pantry, huge kitchen, master bedroom w/bath and powder room. The second floor offers three large bedrooms and two baths plus a laundry room. Third floor used as a bedroom, office and movie room. 7 bedrooms, 4.5 baths. Fire and burglar system has been installed.
See it on Zillow
---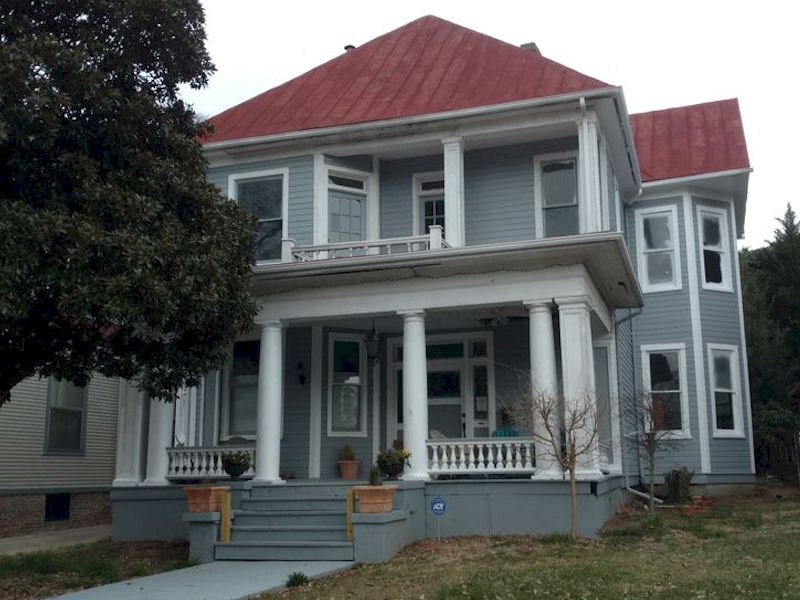 165 Holbrook Avenue
Owner/agent: Michael Spangler    Call (336) 459-2849
Square Feet: 4,440    Lot: 9,250
Asking: $185,000
This home is an owner-occupied live-in restoration project.  Built in 1897, the home was changed to multi-family in the 1930s and abandoned early in his century.  It is now being reconverted to a single family residence with occupied living space on the first floor and restoration needed on the second floor. Potentially three bedrooms and three baths, restoration work so far includes updated structural, mechanical, electrical and plumbing.  The downstairs of 2,200 square feet is largely finished and is currently set up as a one bedroom / one bath, though the formal dining room could be used as a second bedroom.  Second floor plans include a 1,000 square foot master suite with bath and two additional bedrooms with Jack & Jill bath.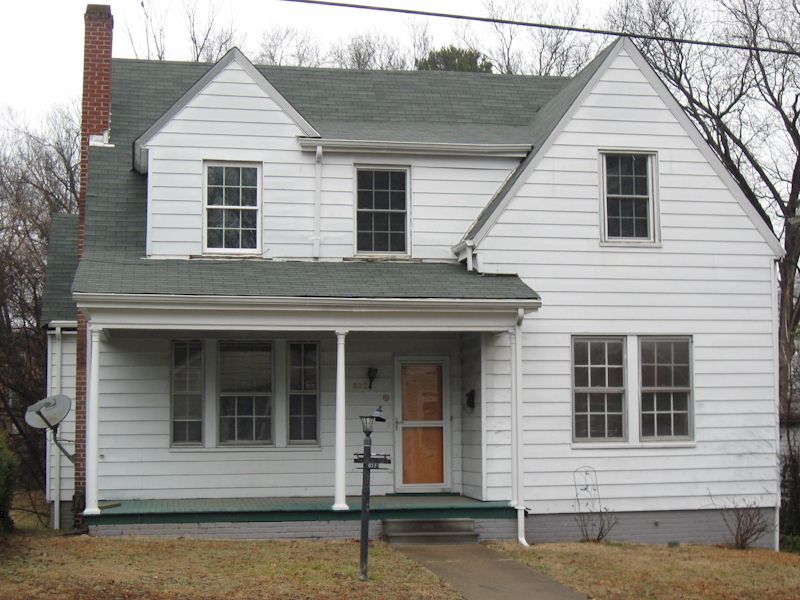 The Jones – Thompson House
832 Pine Street
Owner/agent:  Held For Resale
Square Feet: 2,264   Lot: 10,000
Asking: $113,200     NOW $65,000
Built in 1920, this 4 bedroom home was first occupied by James William Jones, a railroad man. On his death in 1931, he left an estate valued at $18,095. His widow continued in the home into the 1950s. Nice size parlor and study adjacent to front entry. French doors to dining room adjacent to updated kitchen with newer appliances. Full bath downstairs. Family bath has whirlpool tub.
---
---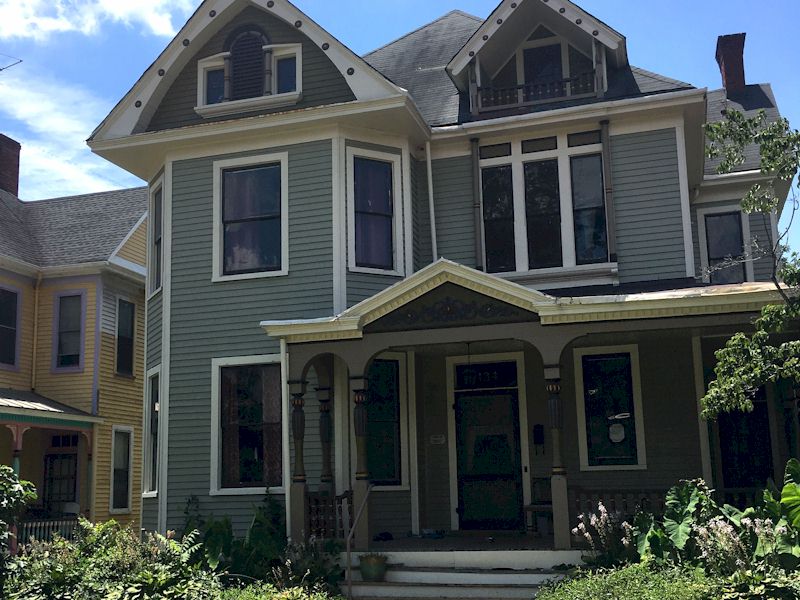 P. F. Conway House
134 Sutherlin Avenue
Owner/agent:  Val-Rae and Erik Christensen   803-747-0619
Square Feet: 2,690   Lot: 10,620
Asking:  $189,000
This Queen Anne Victorian home was built by and for P.F. Conway in 1897. The Day family lived here for nearly 100 years beginning in 1916. The house was recently restored and includes handsome entry, front parlor, library, powder room, dining room, laundry/butler's pantry, kitchen, front and back porches downstairs. Upstairs there are three (potentially four) bedrooms, including large front bedroom with dressing room annex, two large bedrooms with attached bathrooms and a sunroom and porch attached to the rear of the house. There is also an outbuilding with plenty of storage or potentially a workshop. Lavatory attached to the back of the house needs to be restored or removed. Updated features include new service panel, new wiring in kitchen, all new pex supply lines, new gas furnace downstairs, new heat pump a/c upstairs, new water heater. Asphalt roof is older but sound. Fireplaces in front parlor, library, dining room, front upstairs bedroom, master bedroom and in one bathroom. The house is solid with little settling, beautiful hardwood floors throughout, bright and sunny sun room on the back could be an additional bedroom. 1,000 square feet of usable, unfinished attic space could offer additional living space when finished. A few final cosmetic projects are ongoing. The house is otherwise sold as is. Some furnishings original to the Day's occupancy in the house will be conveyed. Wonderful house in a great neighborhood!
Brokers protected.  See it on Zillow
---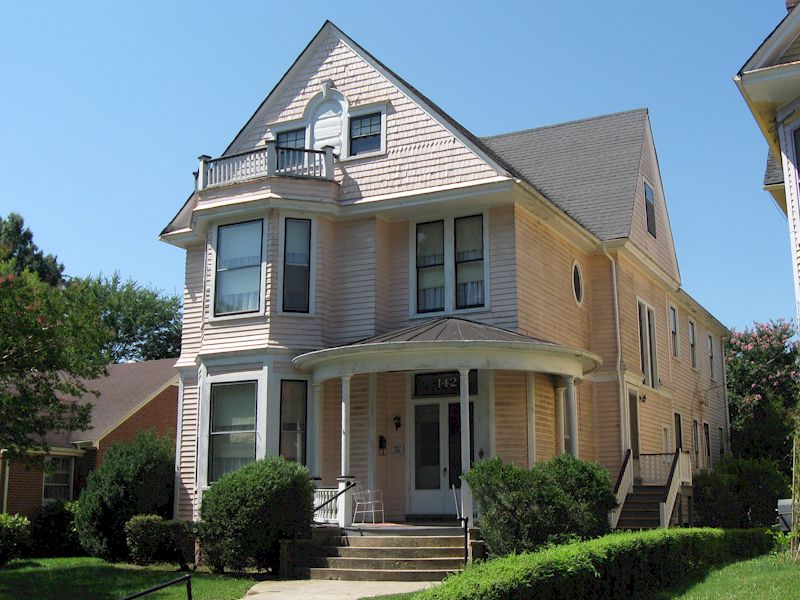 The Boatwright-Moore House
142 Sutherlin Avenue
Owner/agent:  Ramsey Yeatts & Associates, Sallie Abreu – 434.203.1030
Square Feet: 3,230   Lot: 8.900
Asking:  $185,000
This spacious home was built between 1885 and 1889 by William Penick Boatwright. He founded the Boatwright Brothers Company selling books, stationery, and printing before 1890. He married in 1893 In 1902, he was able to set himself up in the furniture business, opening a showroom on Main Street and a factory south of the railroad tracks.
William and Frances Moore most recently occupied the home and raised their family there.  Mrs. Moore survived her husband, passing last year at the age of 101.
---
---
---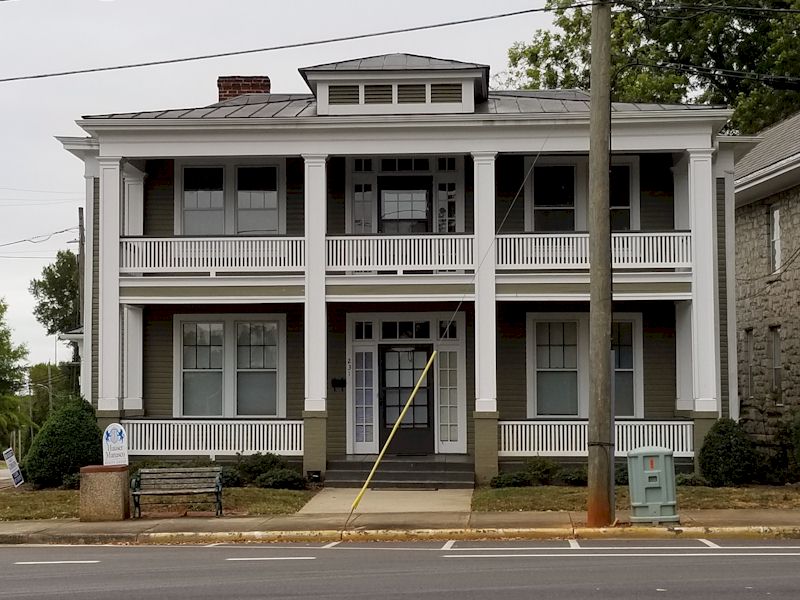 229-231 West Main Street
Owner/agent:  Abby Manasco, Hauser-Manasco Realty Group
Square Feet: 4,286   Lot: 11,700
Asking:  $198,900
Great investment opportunity! This duplex offers large porches, new rear porch, new exterior paint, and easy to maintain landscaping! Each unit is around 2000 square feet, with wide halls, large rooms and beautiful hardwood floors! Lower unit is leased for $750 monthly! Upper unit is vacant for showings!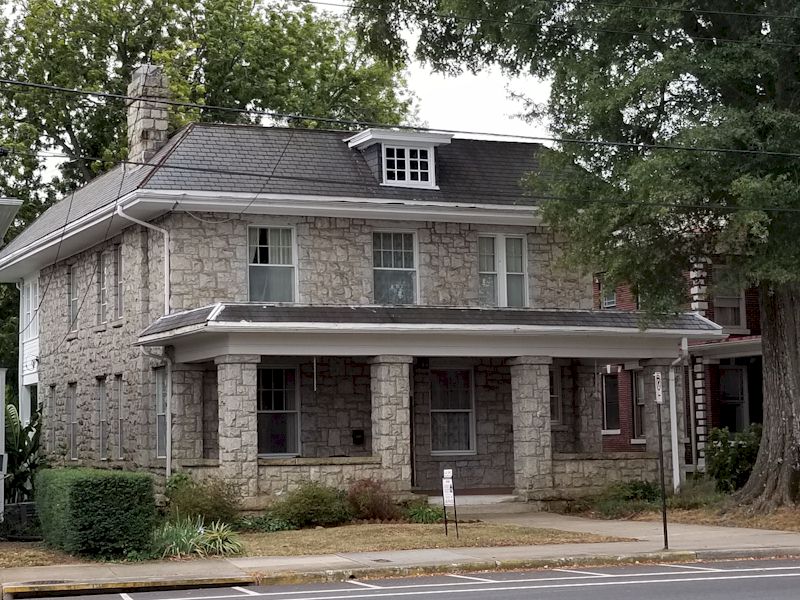 233 West Main Street
Owner/agent: Sallie Abreu – Ramsey-Yeatts & Associates
Square Feet: 3,460   Lot: 10,547
Asking:  $278,900
Beautifully Restored Historic Home Built in 1904! This home has the charm of yesterday with today's modern conveniences. The present owners added 3 heat pumps, insulation in walls and ceilings, and new storm windows to make this large home energy efficient. The moldings and hardwood floors are works of art. The chandeliers are original. It is truly spacious and gracious. This solid stone home has a beautiful front porch, grand foyer, living room, dining room, second living room, kitchen updated with granite and stainless, a large butler's pantry and pantry, wide hallways, possibly 5 bedrooms, 2.5 baths, walk-up attic, a basement like no other older home, shared driveway, detached garage, beautiful garden area in back with stamped concrete patio.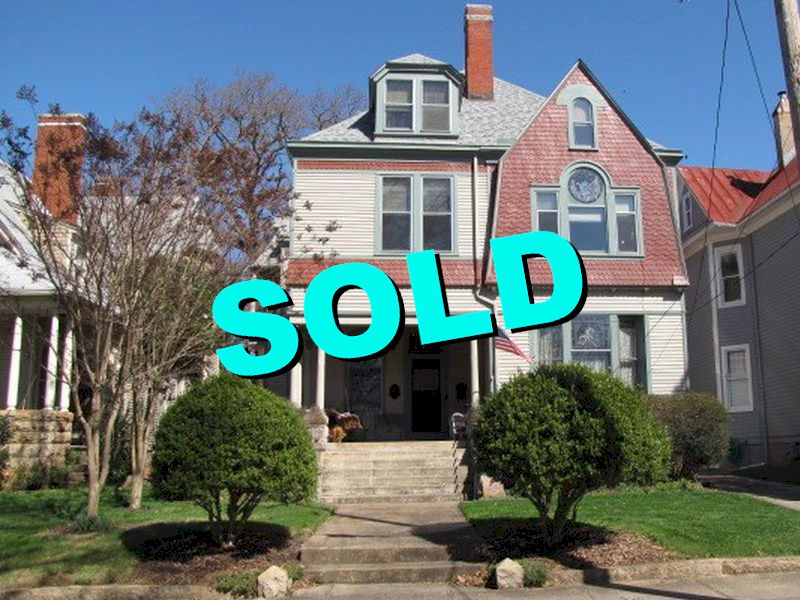 The Judkins House
161 Holbrook Avenue
Square Feet: 5,297   Lot: 9,250    SOLD
Impeccably restored/renovated home featured in book, Victorian Danville. Twelve original, gorgeous stained glass windows & parquet floors.  Original / period light fixtures, window & door hardware throughout.  New roof and paint in 2016.
---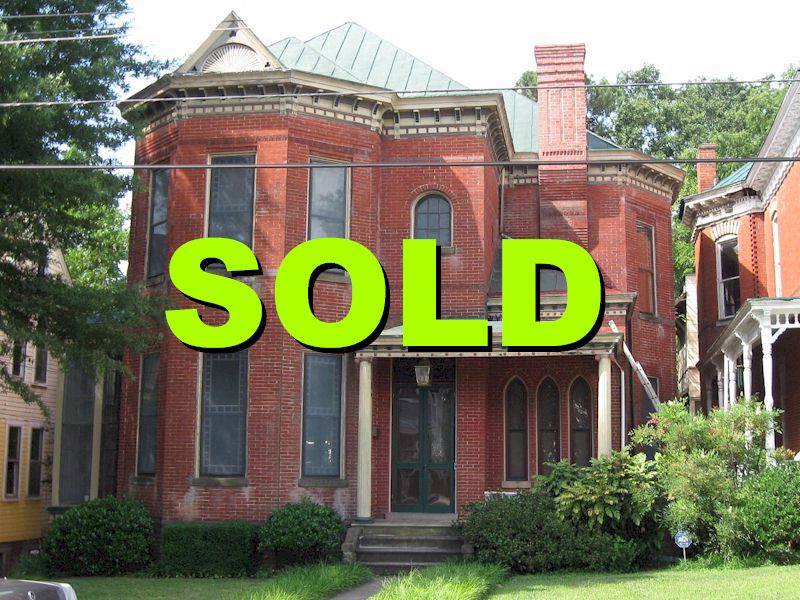 The Albert Gerst House
234 Jefferson Avenue
Square Feet: 3,226   Lot: 8,109
One in a row of similar "townhouses" dating from the 1880s, 234 Jefferson Avenue exhibits details typical of Queen Anne style — complex massing enriched by architectural terra-cotta and stained-and-leaded-glass windows. Whether one looks down at the encaustic tiled porch, or up to intricate ceiling medallions inside, the structure is an eclectic mix of color and pattern. It was constructed in 1885 for Albert and Sabina Gerst, among the first persons of German Jewish descent to settle in Danville.
---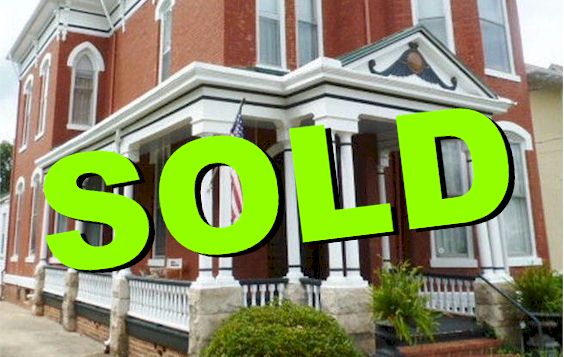 The W. H. Lipscomb House
854 Main Street
Square Feet: 3,224   Lot: 12,520
This dwelling is the survivor of two mirror-image homes built by the Lipscomb brothers in 1884. Fully restored and carefully maintained, it also includes modern amenities such as a whirlpool tub in the master bath, walk-in closets, and a kitchen with custom cabinetry and granite counter-tops. This beautiful Millionaires' Row home has everything a buyer could want.
---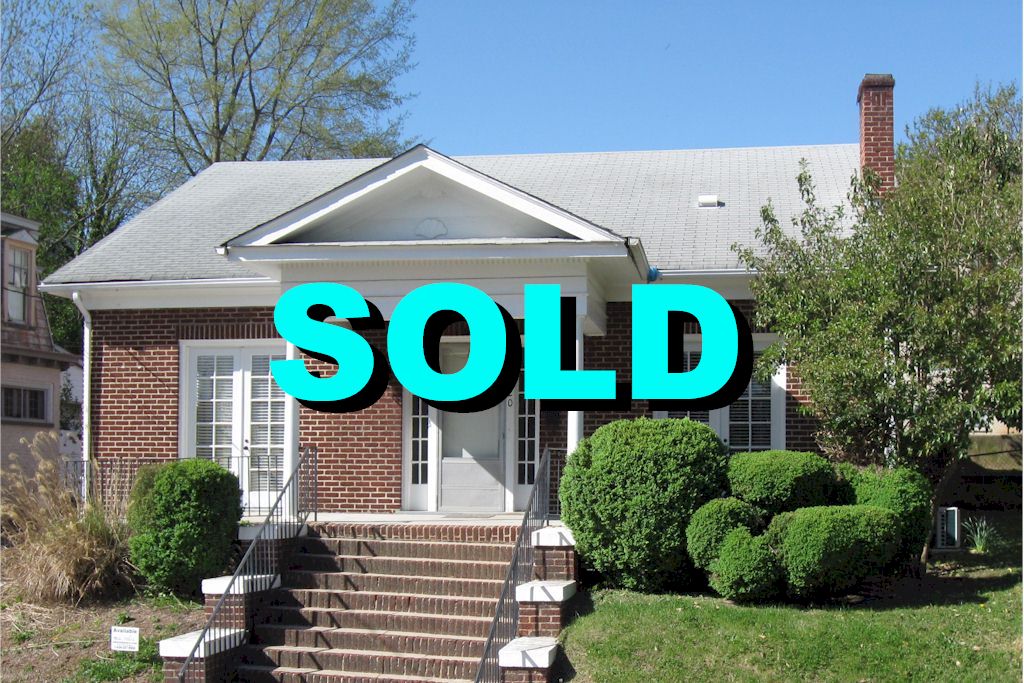 120 Chestnut Street
SOLD
Square Feet: 2,146   Lot: 3,360
Constructed in 1925, this home was owned by Dr. Samuel A. Shadrach, a dentist and a veteran of the Spanish-American war of 1898. "Remember the Maine!" This brick Colonial Revival bungalow with a side gable roof is an unusual example of this style in the Old West End Historic District. The structure boasts an open terrace that extends on either side of the front porch roof that is supported by Tuscan columns. An entry door flanked by multi-light sidelights welcomes you into the home.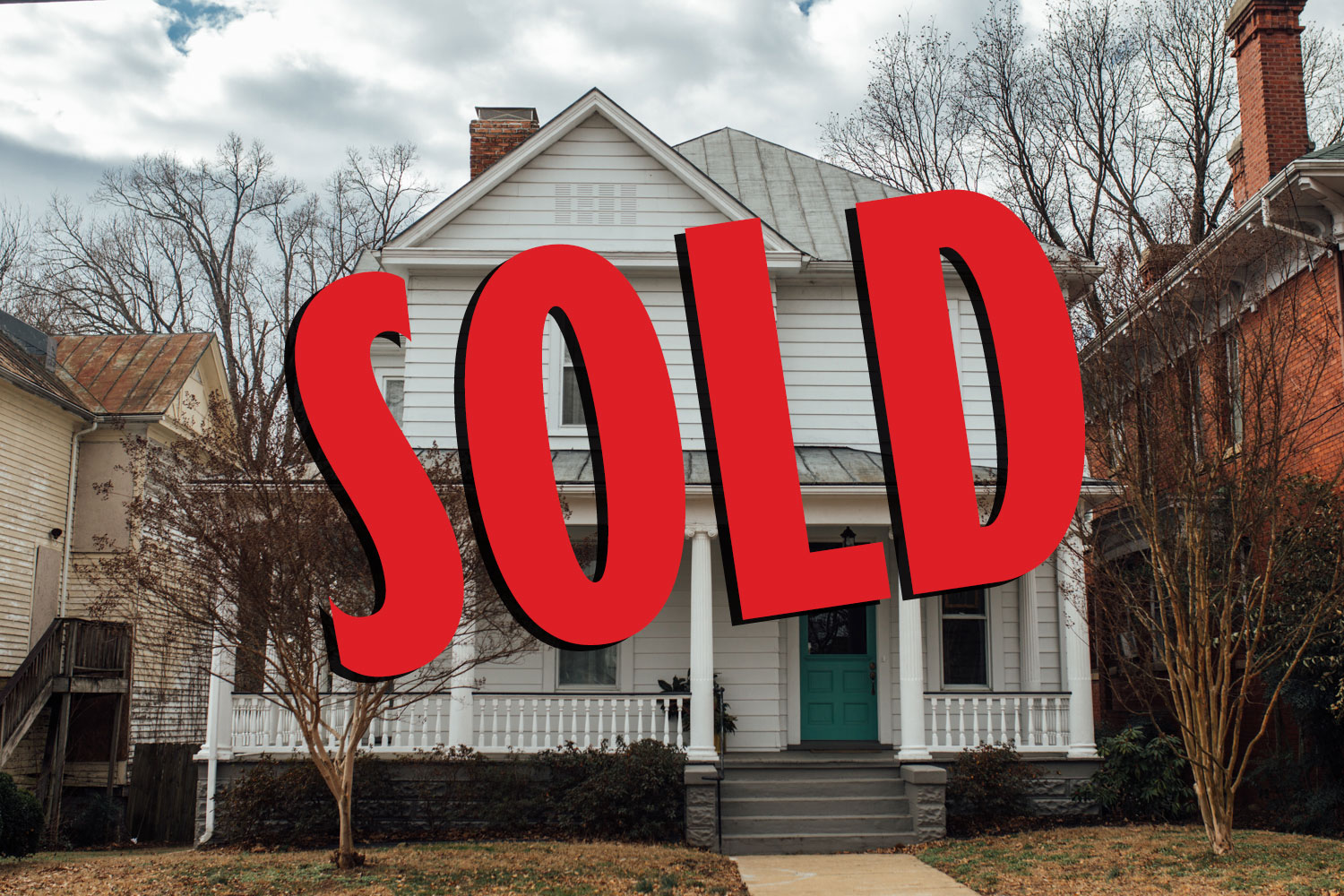 608 Holbrook Avenue
Square Feet: 3,406 Lot: 8,750
Asked: $219,000   Closed: $210,000    SOLD
Welcome to this charming, light-filled home, fully renovated to preserve the beauty of the historic structure, while providing for the needs of today. The gracious proportions of the home, with its wrap-around porch, 11 ft ceilings and tall windows, reveal the craftsmanship and beauty of its 1909 construction. Six unique fireplaces, heart pine and oak flooring, wide moldings and pocket doors are all original to the 5-bedroom, 3-bath home. Total Reno 2017: New: Open-plan kitchen with stainless, granite, butcher-block, French-door fridge. Spacious spa-like master bath. 1st-floor laundry. New: electrical, plumbing, heating & air, security system. 2nd & 3rd baths remodeled. Refinished floors & new paint throughout.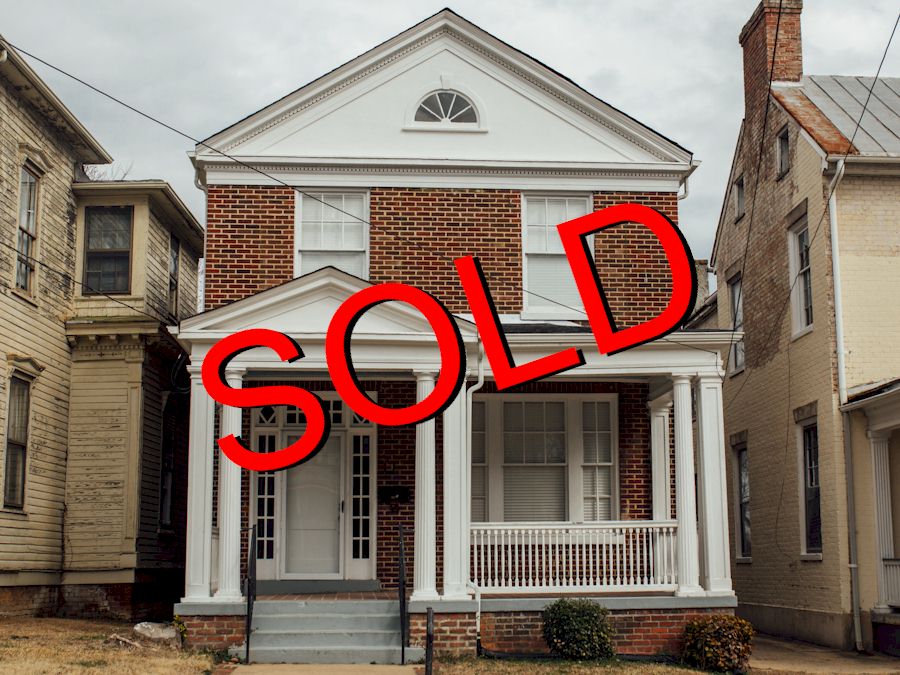 221 Jefferson Avenue
Square Feet: 2,208   Lot: 4,800
Asking: $110,400      SOLD
This home, vacant since 2007, was acquired by the Land Bank in May of 2014. A two-story classic revival brick structure, it was designed by local architect J. Bryant Heard with incredible detail on the exterior and interior. Restoration of this home has been assisted in part of by a Certified Local Government Grant from the Department of Historic Resources. The home is now a 2,200 square foot three (3) bedroom, two and half (2 ½) bath home with a convenient floor plan. The home possesses a large master suite on the upper floor, and a magnificent kitchen and laundry at the rear of the house on the first floor.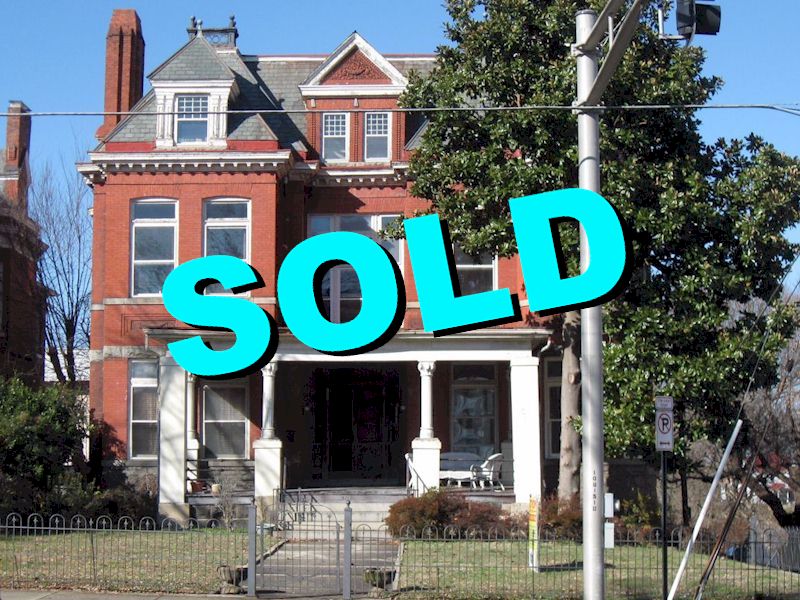 Col. James Mastin Neal House 802 Main Street
Square Feet:  8,000+      Lot: 12,000
SOLD
Built in 1890, this bold, beautiful, sophisticated, 3-1/2 story brick mansion with outline inspired by French Renaissance chateau. Five full baths and 2 half baths, crystal chandeliers, massive pocket doors and more.  It Boasts Belcher Mosaic Co. windows (circa 1850-1890), gorgeous leaded side lights, and slate shingles.  James Mastin Neal was the son of Thomas D. Neal, who revolutionized the sale of loose tobacco when he began "The Danville System" auction method in 1858 that became known worldwide.  
---
---
---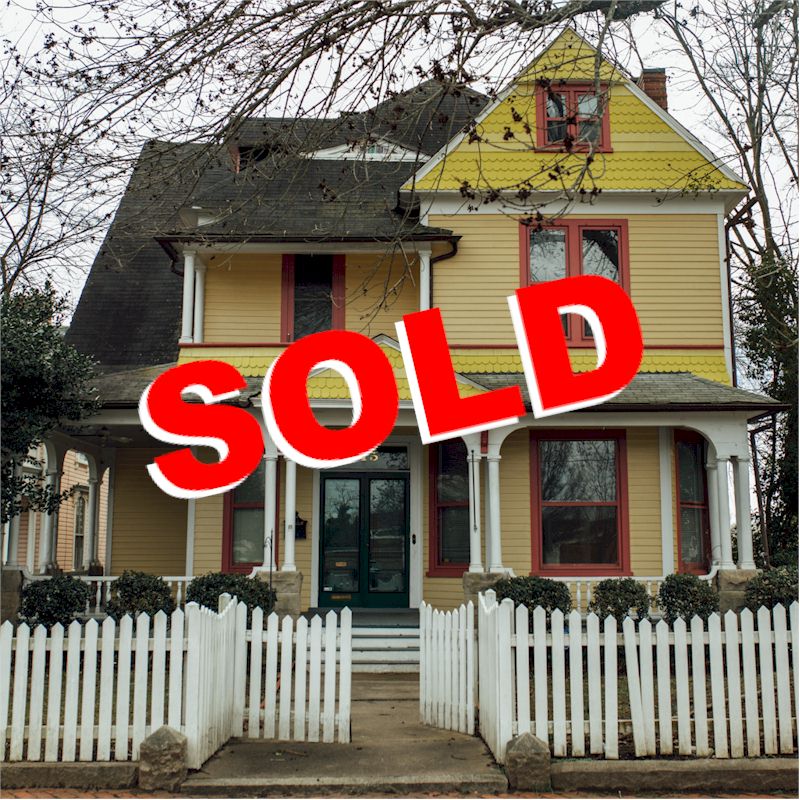 815 Main Street
Square Feet: 5,085   Lot: 12,644
Asking: $235,000        SOLD
Endless architectural features including stained glass, wainscoting, interesting fireplaces and mantels, original pocket doors. Very good example of Queen Anne Victorian.  Boiler heat, window units A/C on 1st floor, central A/C on 2nd floor, wall heat & A/C unit for sun porches, updated electric and insulation, renovated bath and kitchen (w/granite & AGA Stove). Exterior painted in November 2013. Walk-up, expandable attic.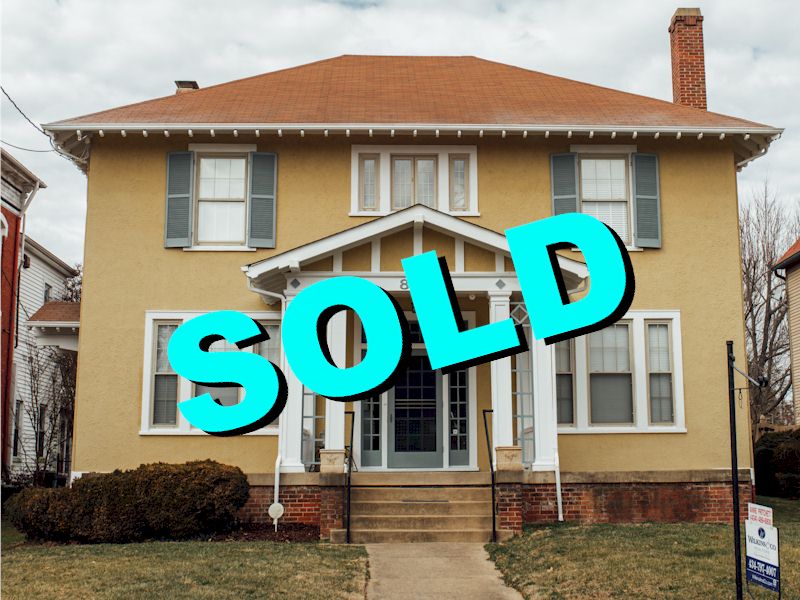 842 Main Street
Square Feet: 3,184   Lot: 27,206   SOLD
A 1917 architectural J Bryant Heard home and former home of the Red Cross of Danville, situated on a nearly 2/3 acre lot, in the Historic District on Millionaires' Row. This home is ready to move into w/refinished hardwood flooring, replacement windows & updated baths/kitchen. The master bedroom suite includes a huge modern tile bath w/walk-in closet. 4 bedrooms. The exterior painting was completed late 2017.
---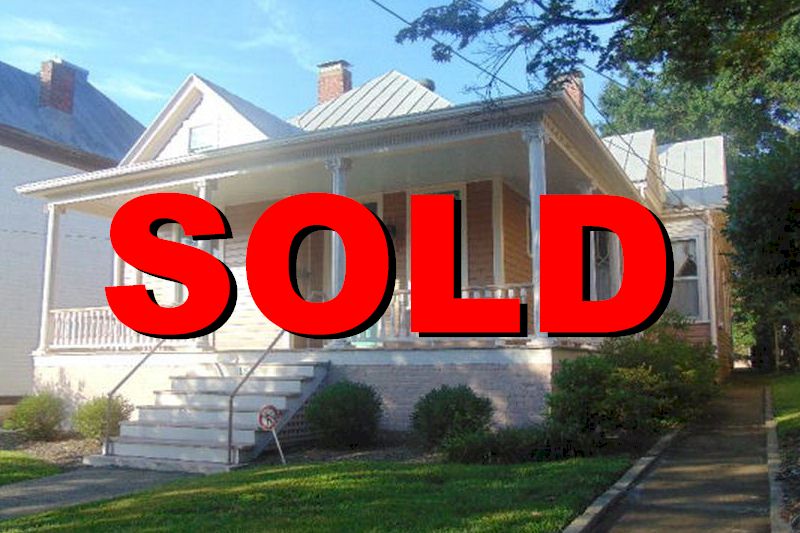 154 Sutherlin Avenue
Square Feet: 2,222   Lot: 8,950   SOLD
This gorgeous one level bungalow home located in the Historical District features beautiful original hardwood floors, stately foyer columns, tastefully updated kitchen and baths, original fireplaces and a large walk-in pantry.