Churches Of The Old West End
Danville is sometimes called the City of Churches for its many houses of worship. There are more churches per square mile than any other city in Virginia.
---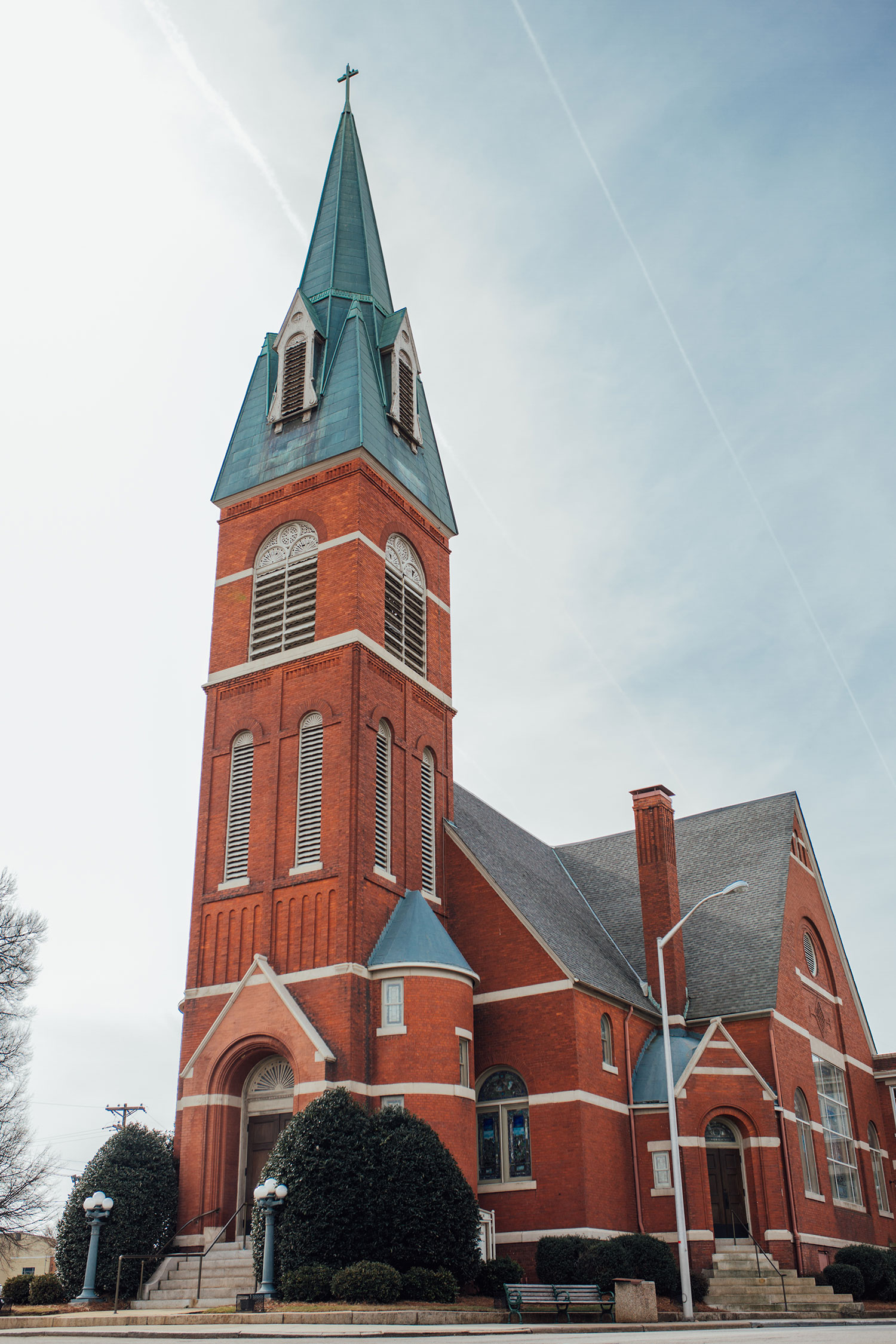 Mount Vernon United Methodist Church
Methodism appeared here in 1832 – a year before Danville was chartered. First located in a small building on Wilson Street, this congregation relocated to Lynn Street in 1872. By 1884, members realized that the downtown area was becoming commercial and that many parishioners lived to the west. This resulted in the present building at the forks of Main Street in 1885. The first Sunday School addition was made in 1909 with expansions in 1923 and 1959. Large cupolas on both sides of the sanctuary were removed during roof repairs in the 1970s.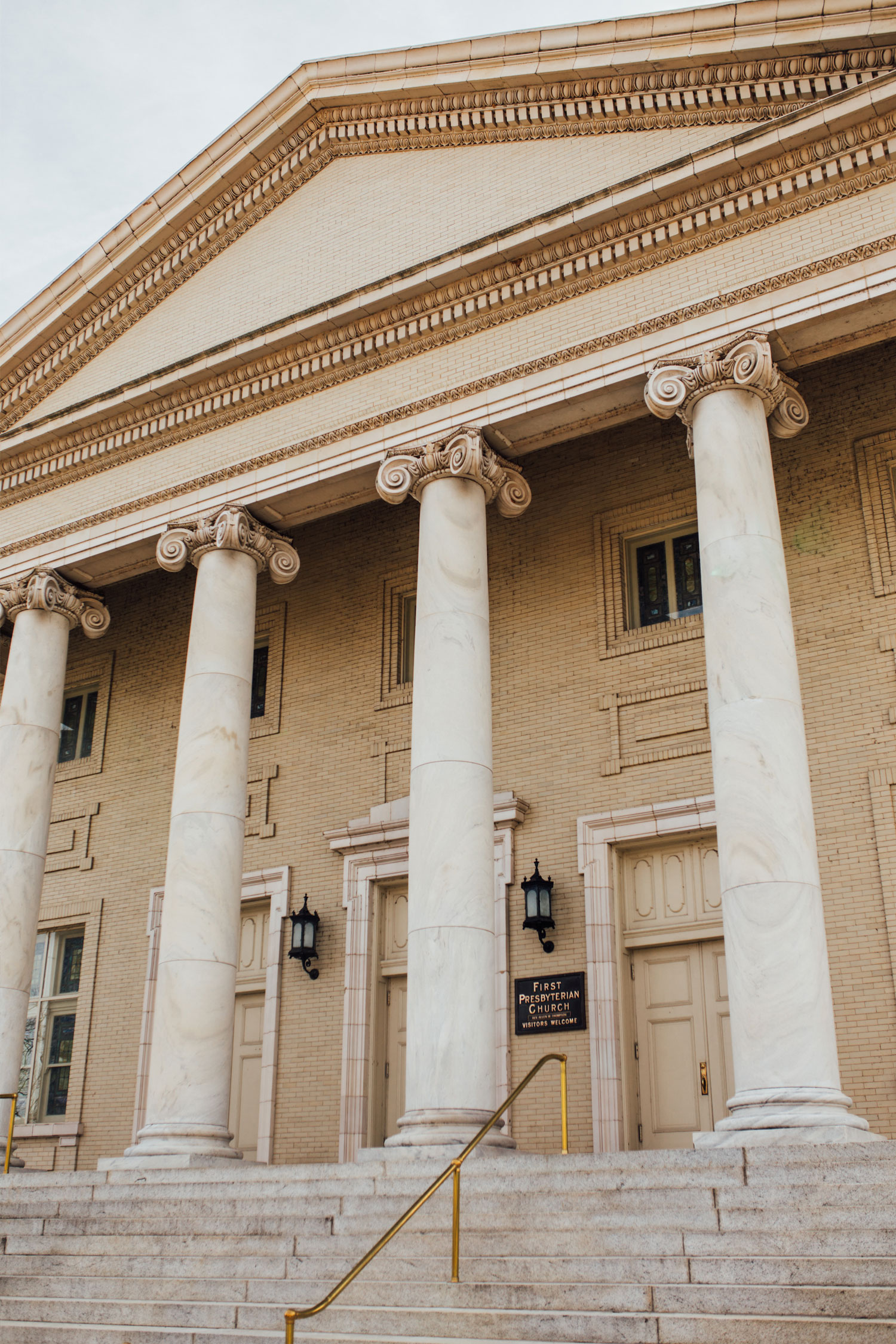 First Presbyterian Church
First Presbyterian is the oldest congregation in Danville, founded in 1826. Even as early as 1804, Presbyterian ministers preached here. This building is the only Greek Revival-style church in Danville and one of few in the United States. Completed in 1912, this church is also unique because of its lack of a steeple or bell tower. The Sunday School building was enlarged in 1925 and a chapel entered from Sutherlin Avenue was added in 1953. A completely new education and administration wing was added in 1961. Before 1912, the Presbyterians met at 200 Jefferson Avenue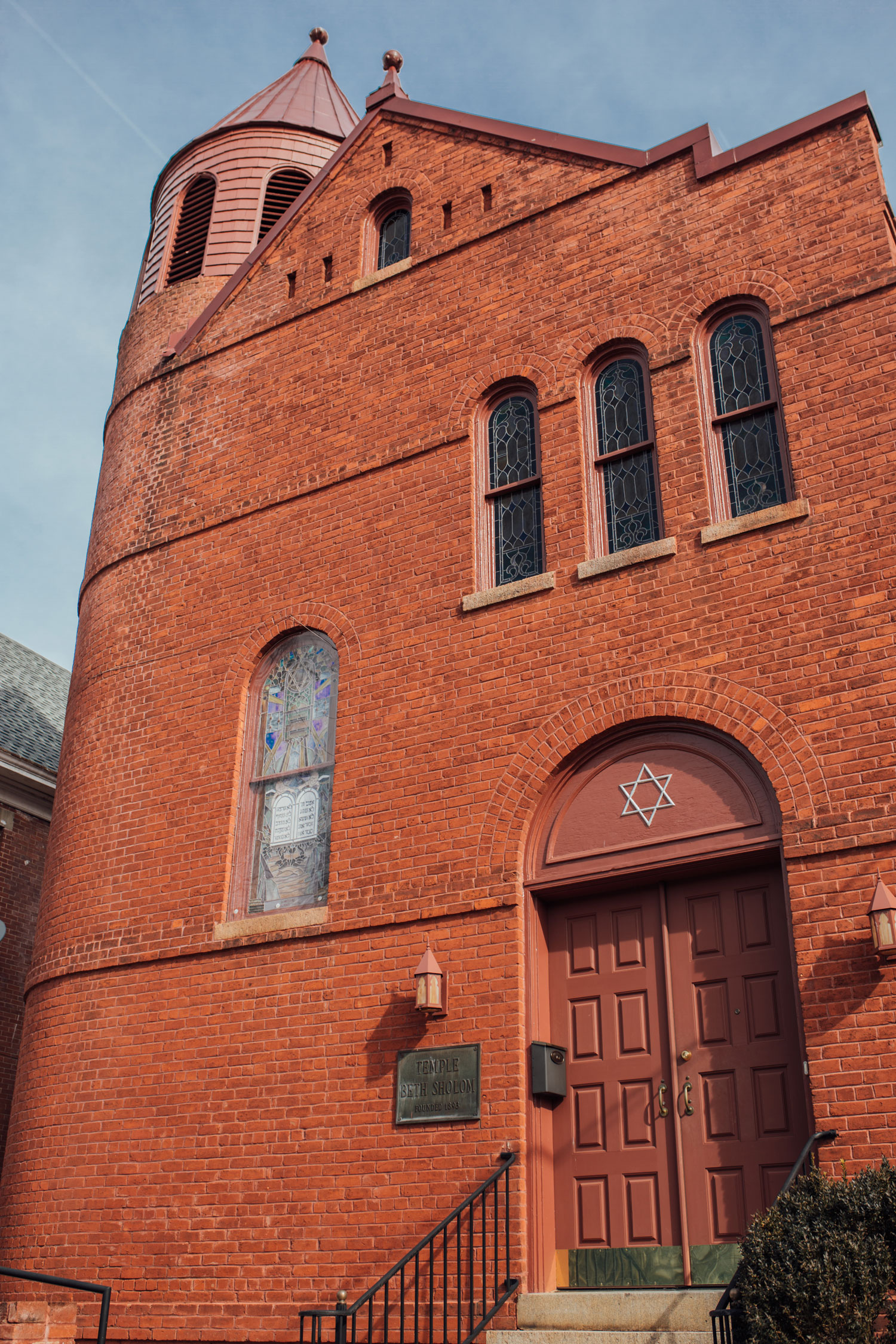 Temple Beth Sholom
Founded in a downtown department store in 1893, a rented room over Hagan's Drug Store at the corner of Jefferson and Loyal served this congregation for many years. The present Romanesque Revival building is from 1900, gaining its educational annex in the 1960s.
This Reformed congregation has always been most generous with their building, allowing its use by the congregation of the fire-damaged First Baptist Church in 1905, and later by the Lutherans until their church was completed on West Main Street.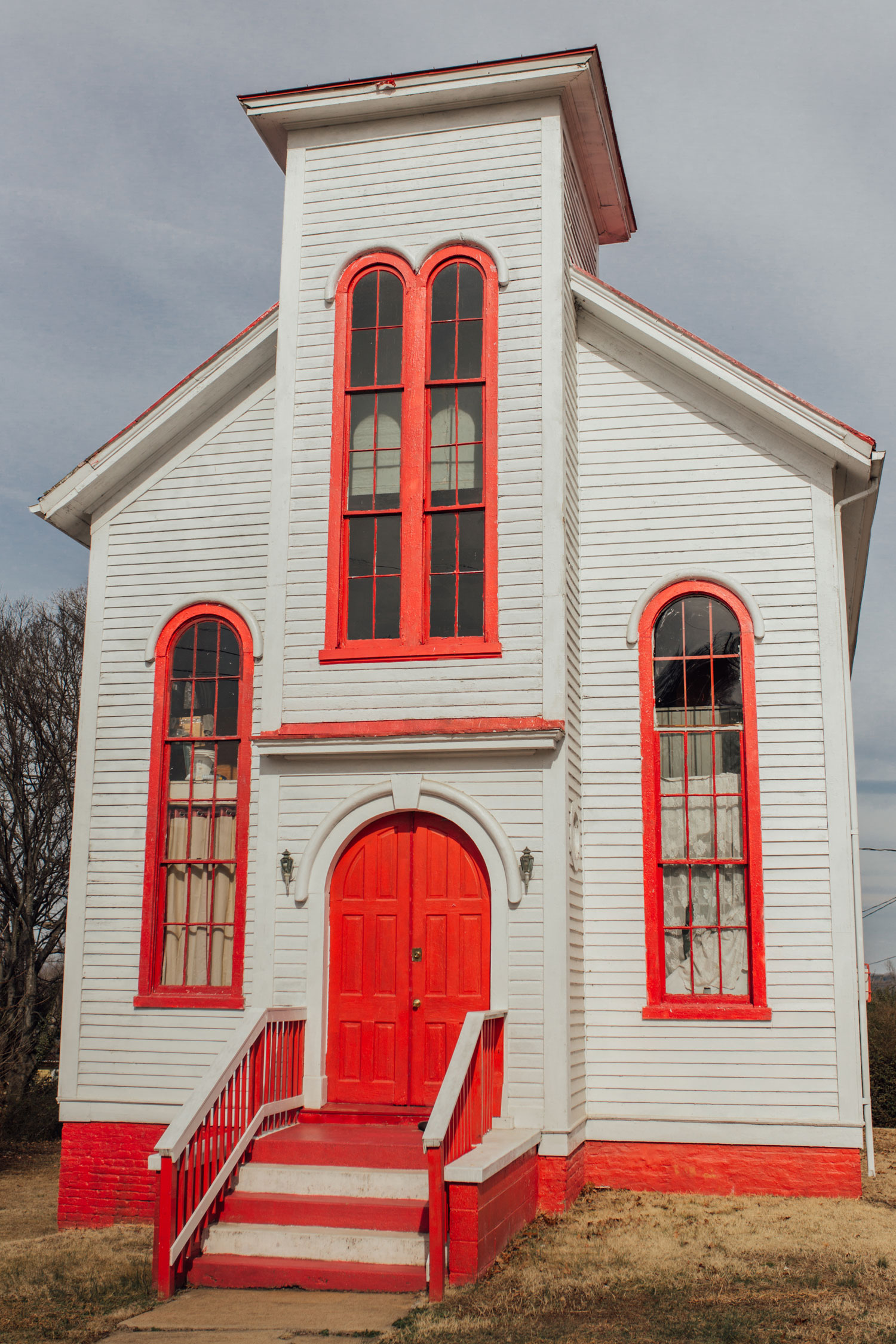 God's Holy Temple
102 Holbrook Street
The frame building now used by God's Holy Temple began its life as Danville's Sacred Heart Church, the city's first Catholic congregation. Consecrated in 1879, it continued to served Danville's Catholics until 1939 when their next hall was completed on West Main Street. This building was then acquired by the Jehovah's Witnesses for use as their Kingdom Hall. In 1972, the building was purchased by God's Holy Temple whose congregation continues there today.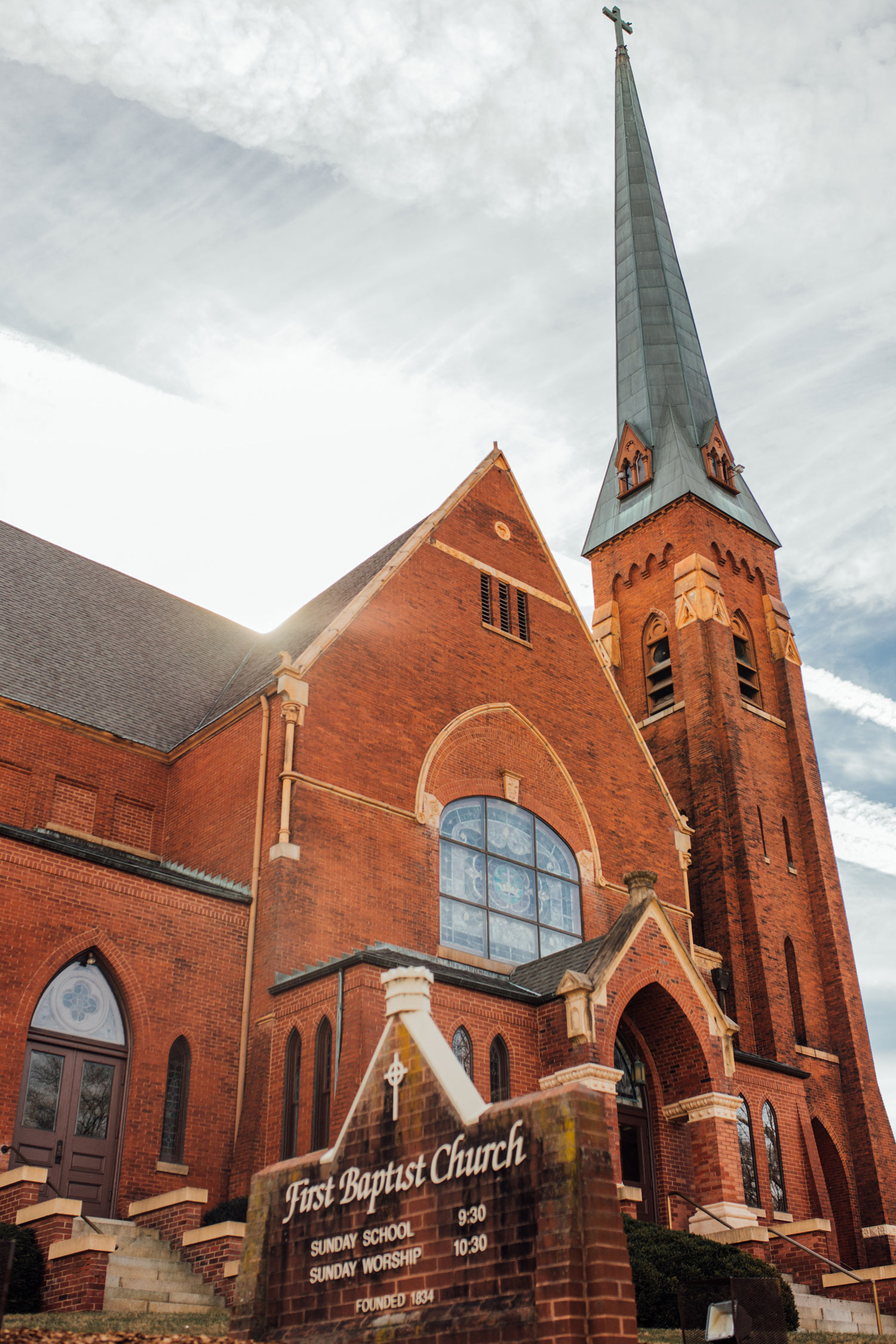 First Baptist Church
First organized in 1834 in temporary quarters on Craghead Street, this congregation's first permanent home was constructed at the corner of Ridge and Patton Streets in 1836. Well into the 20th century, that area was known as Baptist Hill. The present Gothic structure on Main Street was completed in 1885. It was struck by lightening in 1905, resulting a fire that gutted the interior. The First Baptist congregation met at Temple Beth Sholom for about a year until their building had been renovated and repaired. Additions for a meeting hall and Sunday school classrooms were made in 1937 and the mid 1950s.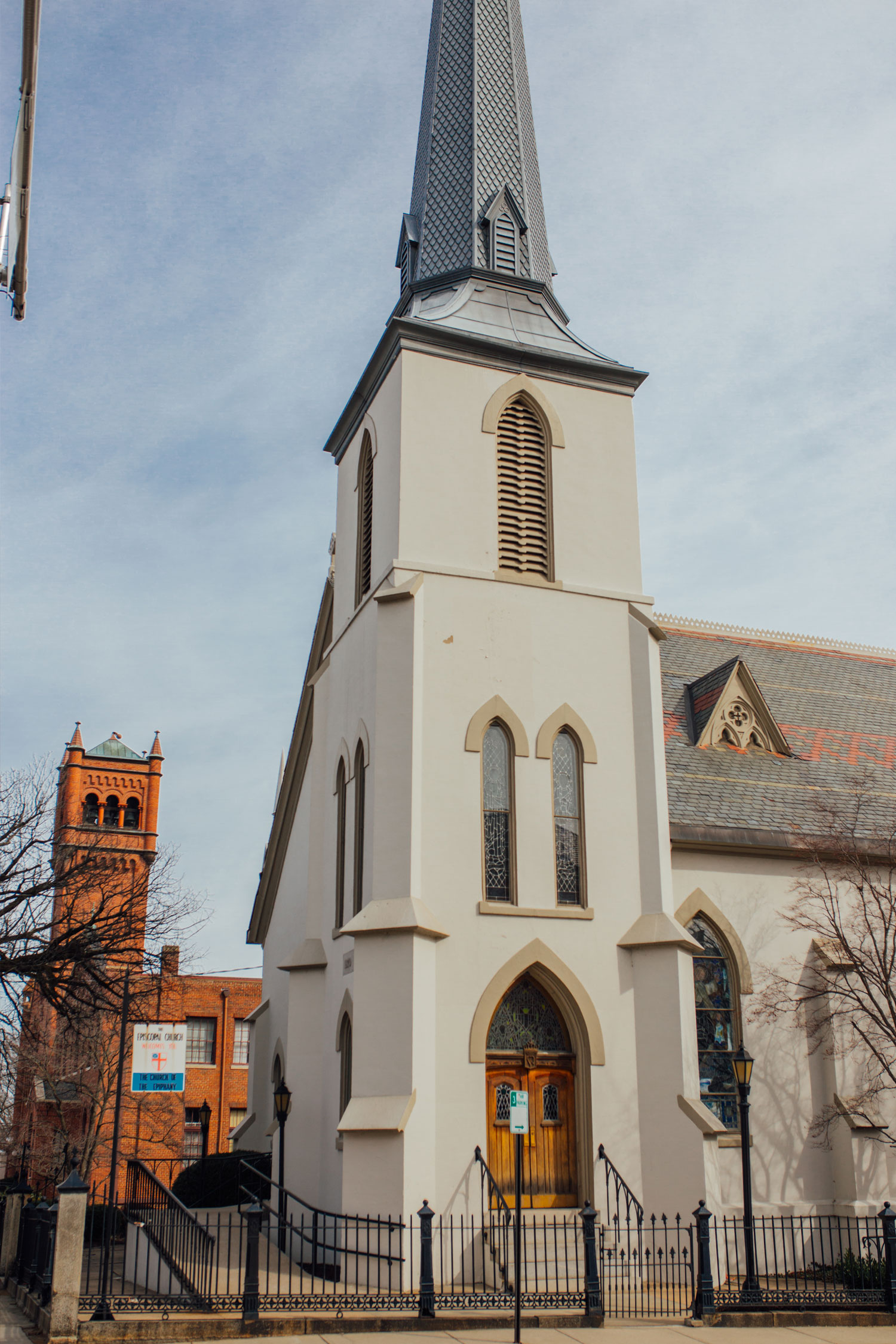 Episcopal Church of the Epiphany
Built between 1879 and 1881, the Church of the Epiphany was rated as the city's most outstanding structure in an early 1970s inventory. Today's church follows the same Gothic design as a wooden predecessor building erected on the same site in 1844. The Parish House facing Jefferson Avenue was added in 1956. Epiphany operates an independent coeducational day school for students through the eighth grade.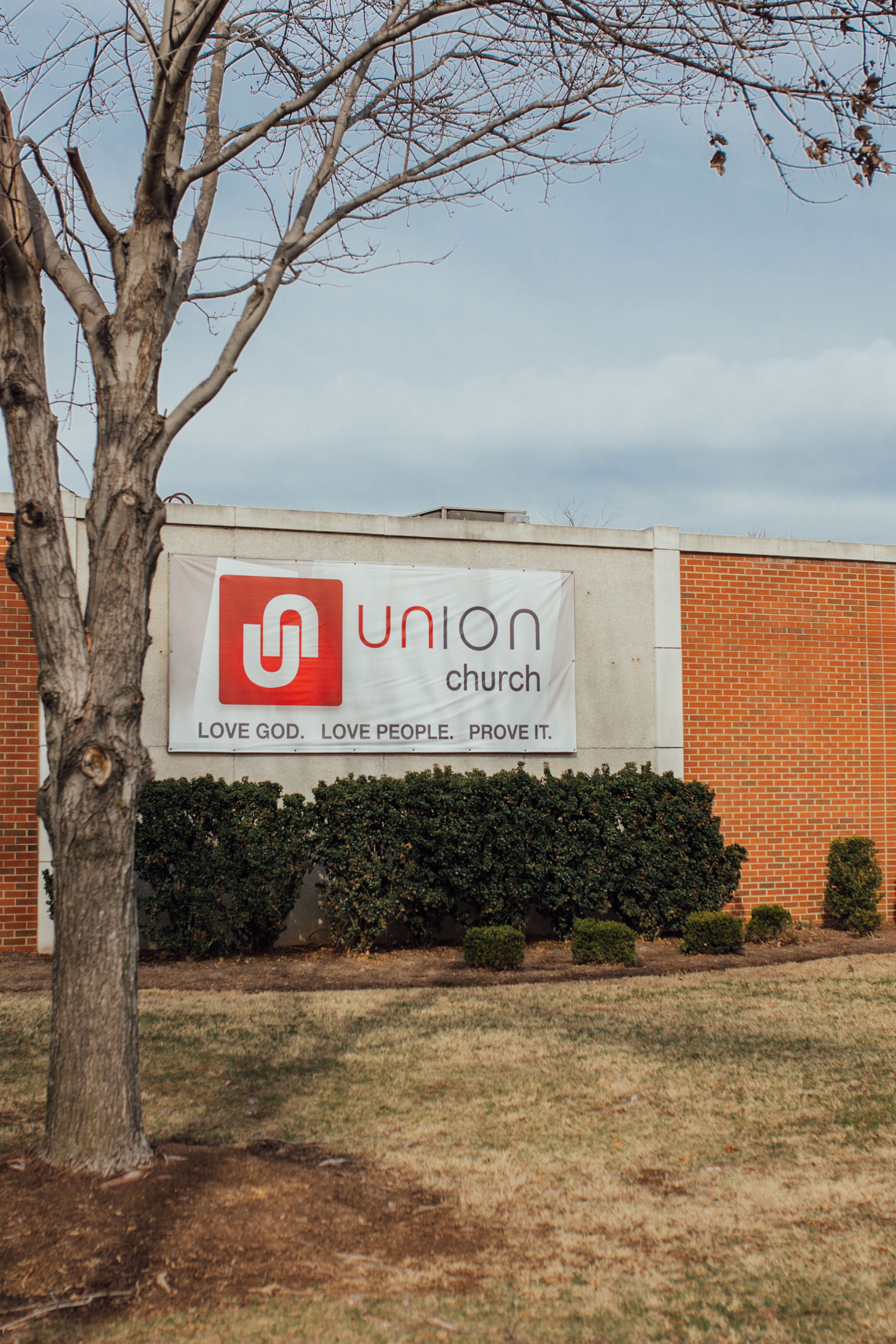 Union Church
Founded downtown in 2012, the Union Church is now the newest Old West End congregation. Occupying the former YMCA building in 2015, Union is growing rapidly with multiple Sunday services and an outreach program in adjacent Caswell County, North Carolina.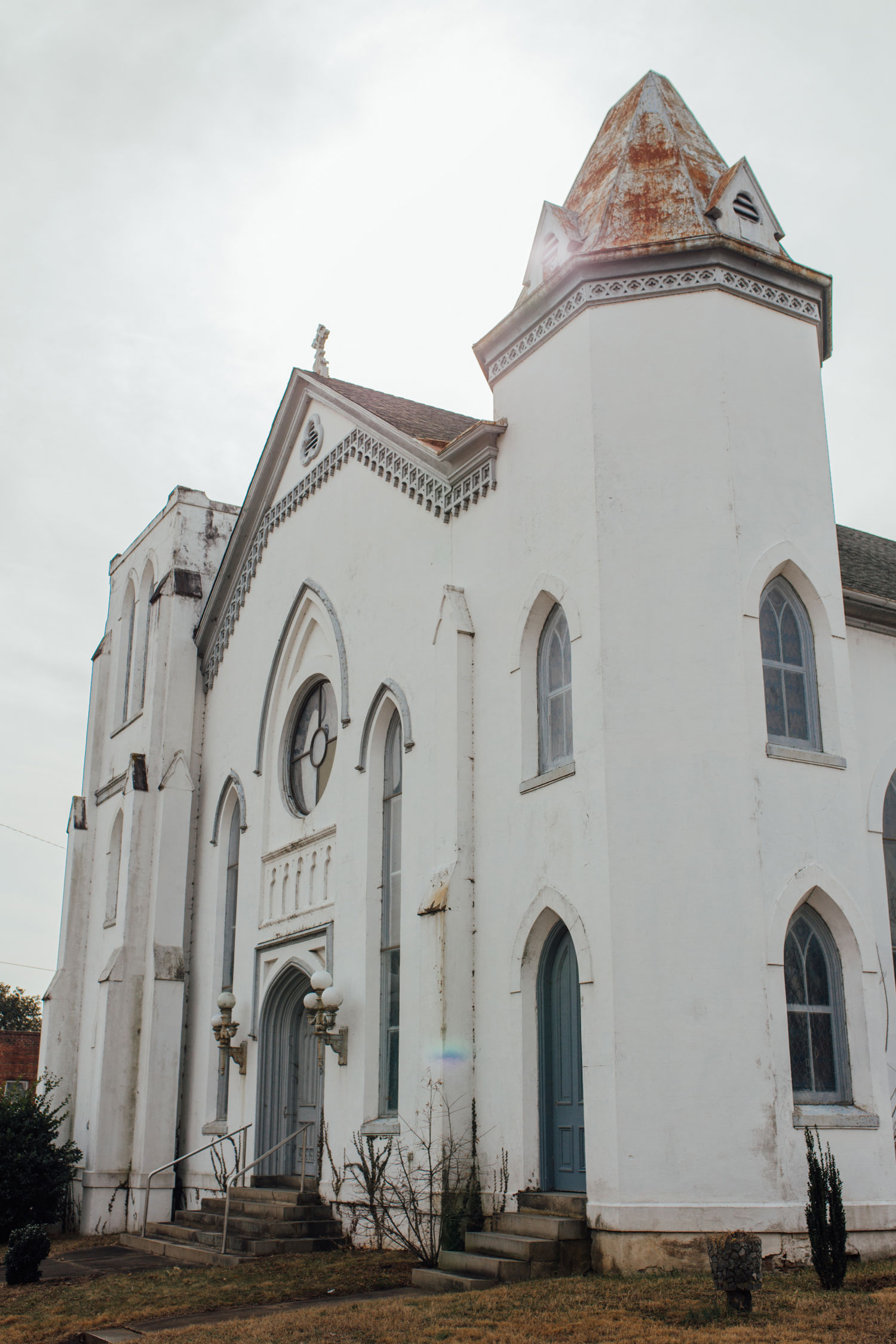 200 Jefferson Avenue
The structure at the intersection of Jefferson Avenue and Patton Street began life in 1879 as the First Presbyterian Church. It is the third Presbyterian structure on the same site. When the building became to small for the Presbyterian congregation, it was purchased by the First Christian Church in 1911. First Christian continued there until disbanding in 2004. This structure is now in private hands with its future to be determined.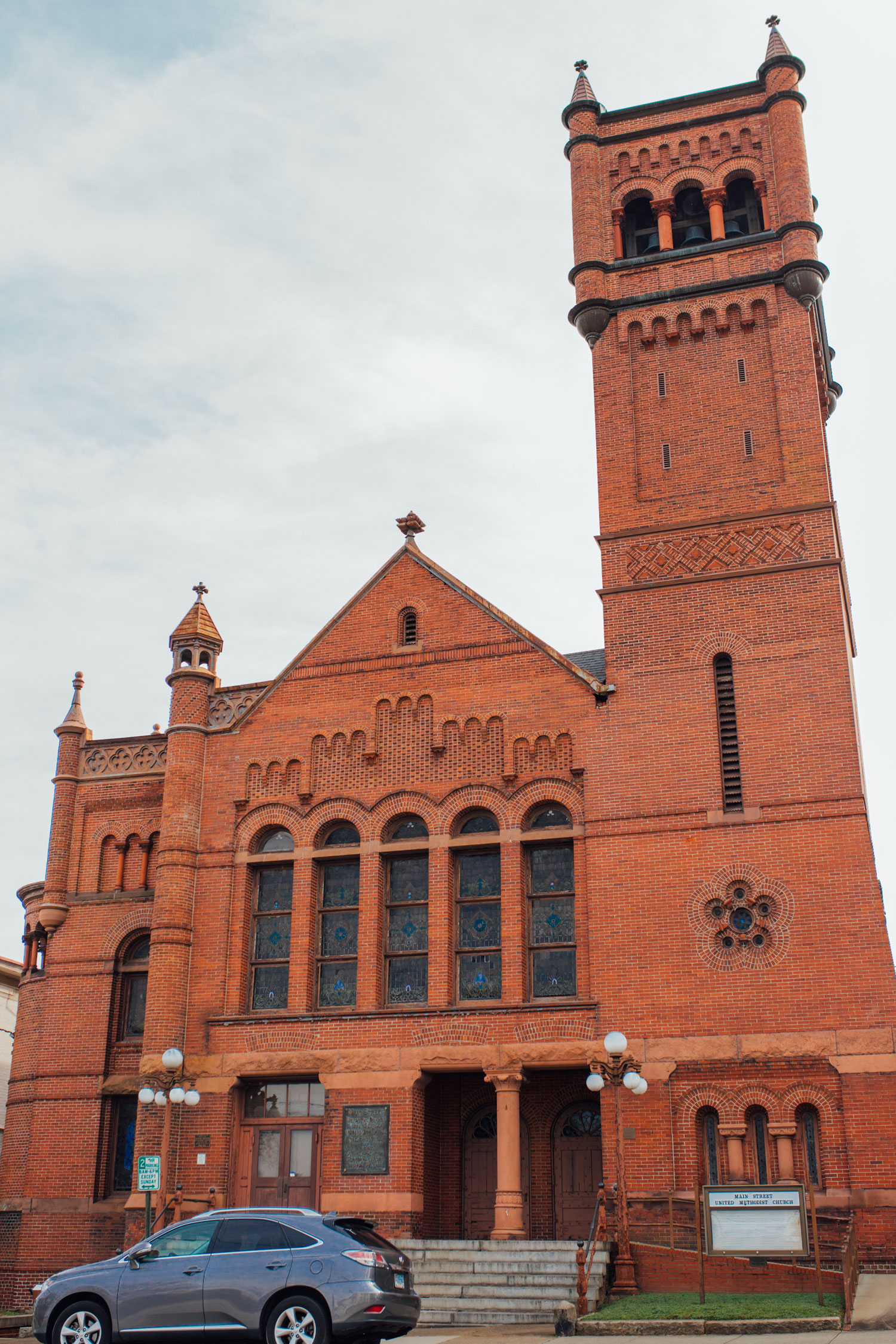 767 Main Street
The former Main Street United Methodist Church is the only Danville house of worship included on the National Register of Historic Places. Donated by the Methodists to the nonprofit Danville Preservation League in 2008, its upkeep became too large a burden. This structure has been in private hands since 2016 with its future use to be determined.