Alma Ramirez moved to California from Mexico when she married in 1984. After a divorce, she decided she wanted a fresh start. When a friend of hers suggested they move to North Carolina, she thought, "Why not?"
Alma instantly fell in love with North Carolina. She moved to Durham and bought a house. It needed a lot of work, but she learned how to do much of it herself, and enjoyed the project. Over time, however, the neighborhood around her began to be developed by apartment buildings and condos. Property values went through the roof, and the rising taxes made it increasingly difficult to afford. She sold that home and moved to Hope Mills. She had been living there a year when a friend of hers told her about Danville. The friend had come here to buy a house and suggested she do the same. She drove up to visit the area and was immediately enamored with Danville. "I felt something in my stomach. You know that feeling when you fall in love? It was like that."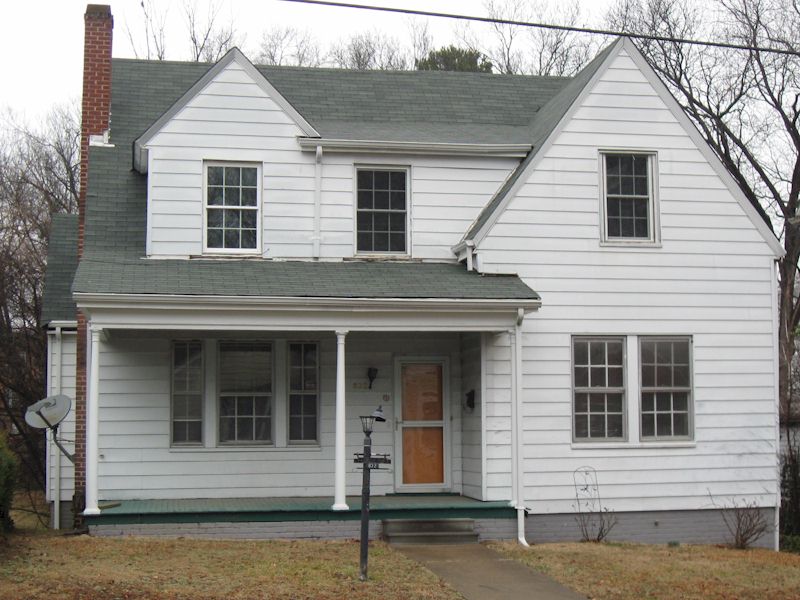 Alma visited the house her friends were going to buy, and while she was here she asked Paul if she could see some houses for herself. She visited several houses, but it was the Jones-Thompson house at 832 Pine Street that really seemed to draw her in.
It was not Alma's intention to buy another fixer upper, but there was just something about this house and about Danville that made it irresistible. Though the house requires updating of bathrooms and the kitchen, there are some really charming features that remain. The layout of the floor plan, the staircase, the French doors, these were all things that drew Alma in and made her feel like the house was meant to be her home. And while it does need work, it doesn't need as much as many of the other houses she saw.
After her visit, Alma went home and gave the house some more thought. She had a home, but here was an opportunity to be free of a mortgage. She soon made plans to make a second trip to Danville. She spent some time walking by the river, and felt that Danville just had something special about it. She felt she could see, in the way the town has been built up, in the care given to its architecture, and the fact that so much of it still remains, despite decades of progress, how much people a century or more ago loved this town. In the Old West End in particular she felt a sense of community. She witnessed during her visit how people here today love the town, evidenced by the way they have worked together to restore its historic homes and to revitalize the downtown area.
When asked what she would say to others considering moving to Danville, she reiterated the sense of community she felt here. "If you wanted to build something to Danville, there's an opportunity to bring nice people here and make it better than it was. It's a good place to live and to invest." She added that community is important to people who are looking for a place that offers a sense of "home," where "everyone knows each other, and where they help people out. Some communities are losing that, but Danville is building community, and continuing to invite more of it."
We are excited to welcome Alma and her son, Juan Carlos Caceres, into the Old West End. May Danville and the Jones-Thompson house provide a true sense of home!