Now and Then will appear in the Gazette once in a while — now and then. Aside from a play on words, we'll show you some streetscapes now and the homes and mansions that once stood in those locations.
First up is the intersection of Main and Ridge Streets.  A present-day map of that intersection is shown above.  The 1920 insurance map is shown below.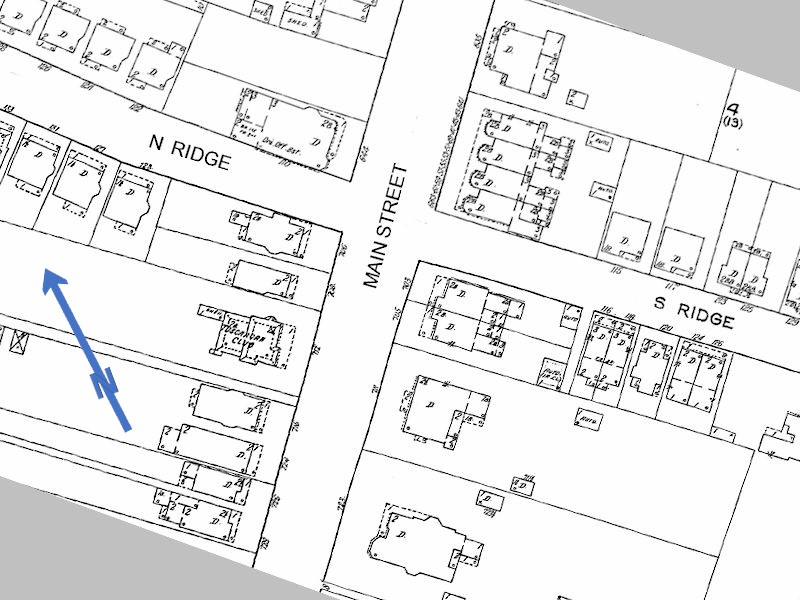 ---
At present, the north corner is the headquarters of American National Bank.  Its address is 628 Main Street.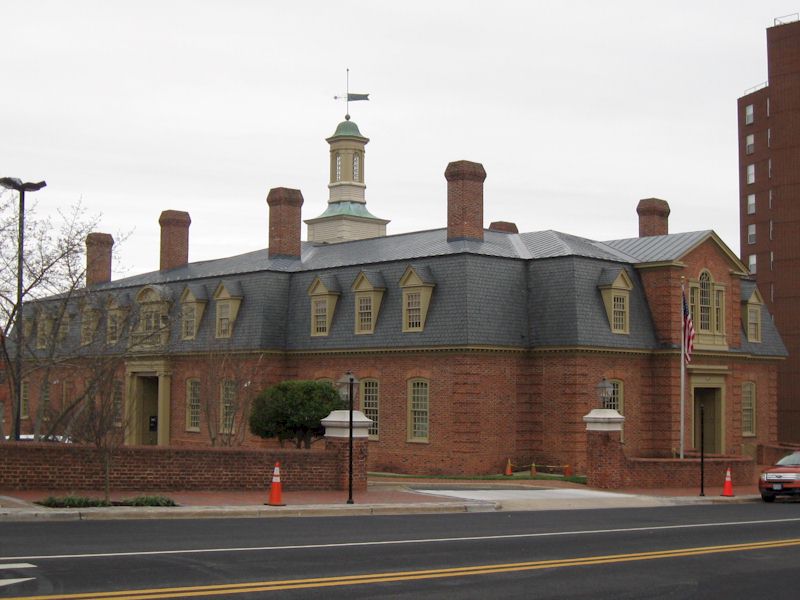 While this corner has had a long and varied history, two large homes once stood at this location.  Closer to the river at 630 Main (below) was the Dr. Koonz House. This home was purchased in 1913 by the Bethesda Lodge No. 57 of the Independent Order of Odd Fellows as their lodge.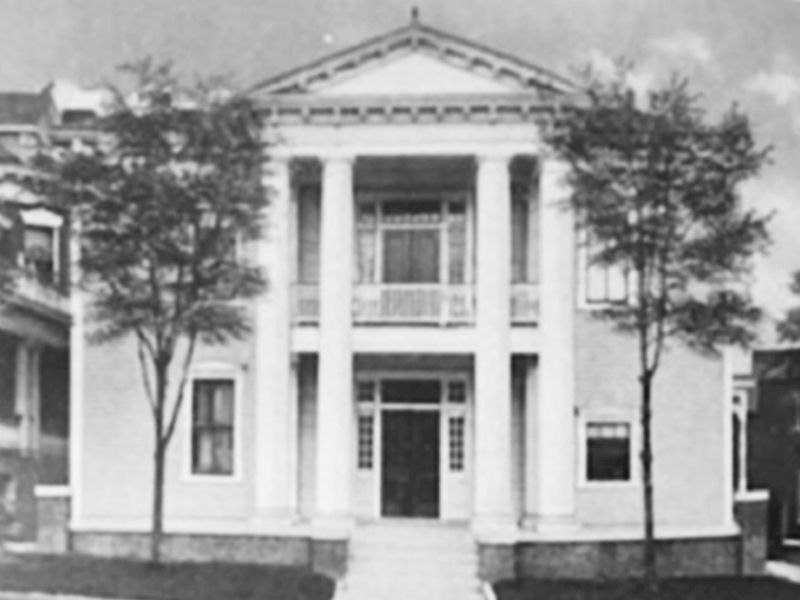 At the north corner of Main and Ridge Street (644 Main below), was the large, ornate home of C.W. Pritchett.  Another medical doctor, The Bee referred to him as the nestor (patriarch or leader) in his field.  His practice was in the basement.  Dr. Pritchett was also president of the Virginia Industrial Loan Corporation located at 322 Main Street.  He passed in 1950 at the age of 85.  His home was later used for offices and became known as the Commerce Building.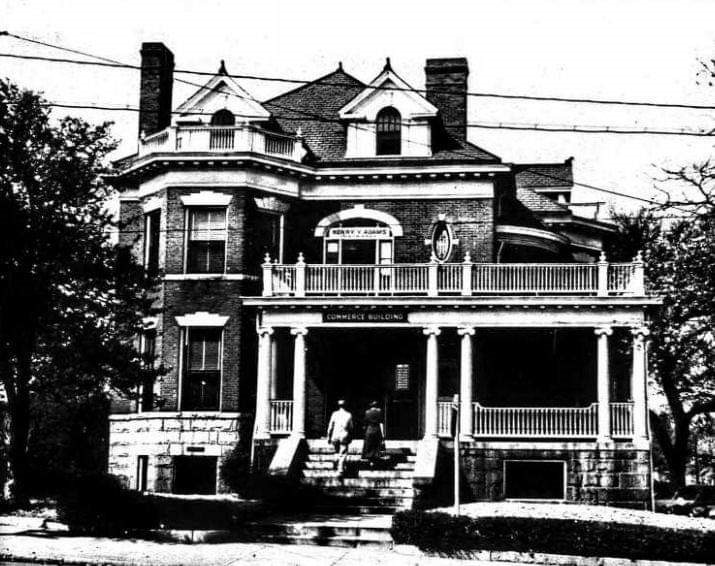 ---
On the west corner, across Ridge Street, at 700 Main Street, is the Federal Building (courthouse and post office), completed in 1934.  The construction of this building "around the bend" of Main Street was seen as a welcome expansion of the downtown area.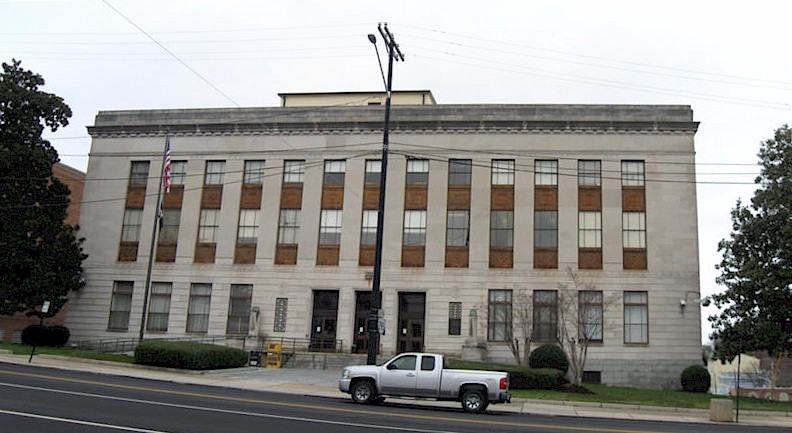 However, four large homes were lost in thee name of progress.  Dr. S. E. Hughes at 706 had to find a new home as did his neighbor to the west at 708 Professor J. W. Cook.  Next was the  unique Second Empire/Italianate home at 712 Main shown below.  It was built by John M. Johnston and, at the time of its demolition, served the members of the Tuscarora Club — a business and social club for men only. Further to the southwest, Lions Club president John W. Nunn was also displaced from his home for the new construction.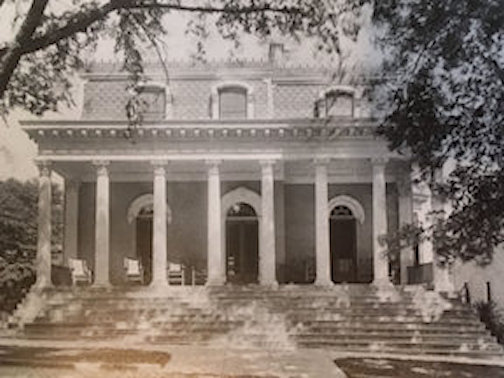 ---
Across Main Street on the south corner at 705 is the present home of PATHS — Piedmont Access To Health Services. This building, now extended, was home to First Federal Savings and Loan in the early 1960s.

Several homes once stood in what is now PATHS' parking lot including 711 Main Street (below) built for William W. Williamson in 1840 and demolished in 1960.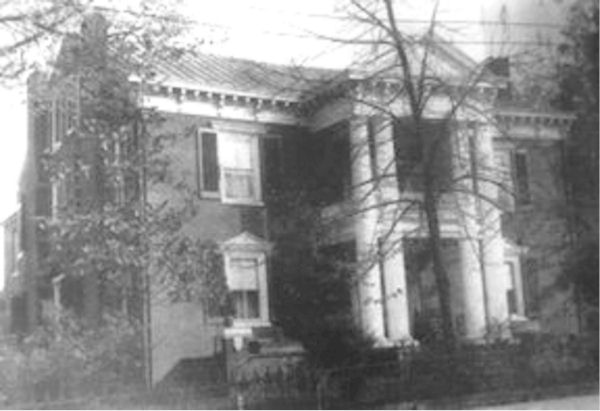 Further southwest was 723 Main Street, the home of F.X. Burton.  Burton was a large stockholder in the Morotock Mills.  Later he became president of Dan River Mills from 1899 to 1903.  He passed in 1904.  His widow Alice bequeathed the property to the Presbyterian Synod for as a home for aged women in 1929. This home was demolished in 1961.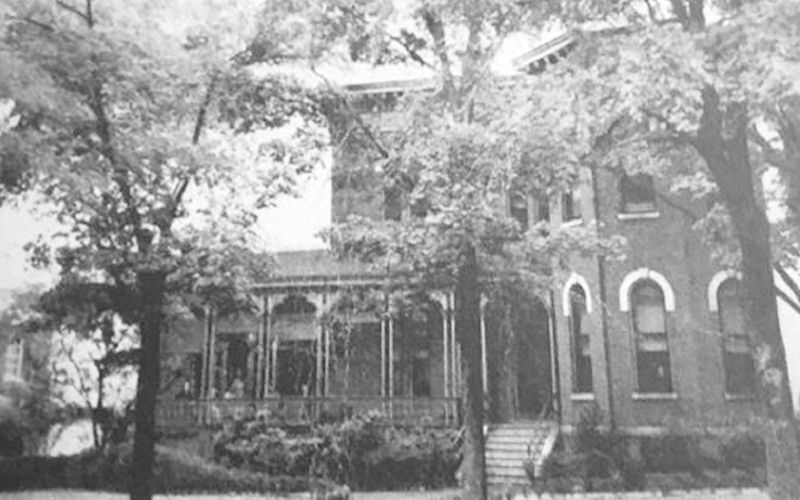 ---
Stay tuned for more Now and Then from time to time.  Contributions of old photos are most welcome.