Early in their marriage, David and Dawn Phillips had the privilege of living in a historic home in Delaware. The house had been built by a free black man around 1716. They felt so honored to have been able to live in that house, with its history and old-world attention to craftsmanship, that, many years later, they started feeling the itch to try it again.
From their home in Danville, Kentucky, they began their search. Using OldHouses.com, they saw many homes across the country that piqued their interest. The qualifying factor, however, was whether Dawn, a school teacher specializing in the Gifted and Talented program, could find a job. When a house on Green Street came up, she began searching for jobs here to see what was available. As it turned out, the schools were looking for someone with her precise qualifications.
In the fall of 2018, Dawn and her son arrived in Danville. Their first viewing of the house was accomplished through the windows, but they were already sold. David and their daughter soon followed, and a showing was scheduled. They knew immediately upon walking into the house that it was the one for them.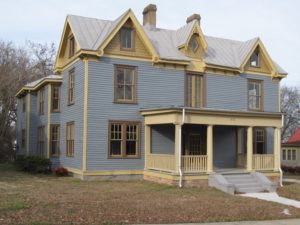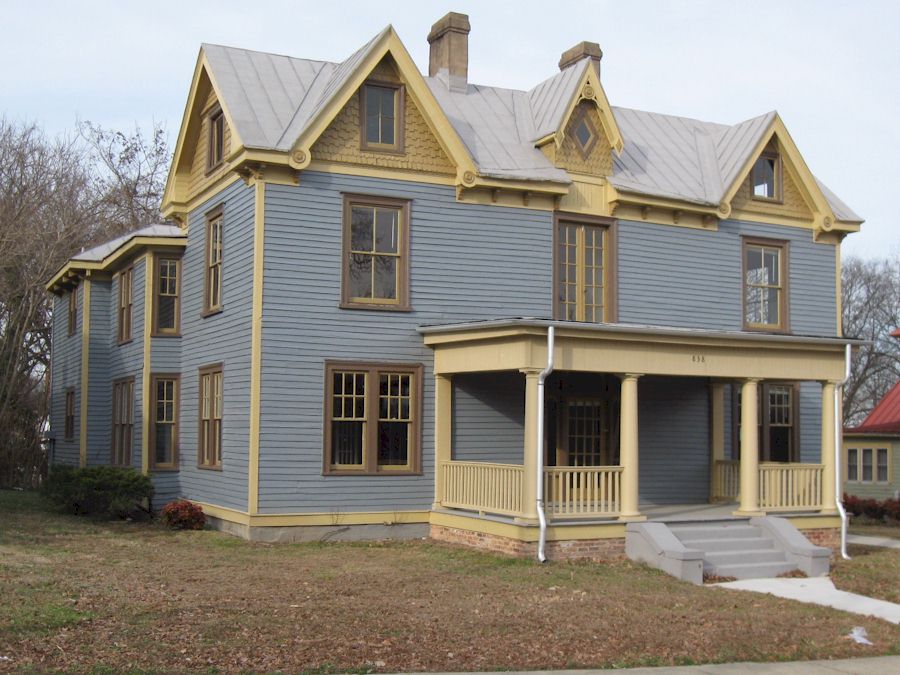 The only remaining obstacle between the Phillips family and their new house was the house they owned in Kentucky, which had to sell before they could buy the one at 838 Green Street. The city, however, was willing to work with them, allowing them to lease-to-own until their own house sells.
While the house is in livable condition, there were a few kinks to work out in the beginning. Problems with mold and leaking pipes were taken care of promptly by those in the City assigned to work with the Phillips.
Once the house is theirs, the family plans on reversing a lot of the home's modernizations, including replacing light fixtures, a staircase, and many of the house's other quirky appointments. They look forward to uncovering a few mysteries, too, like a strange closet randomly built into one of the front parlors, as well as a strangely boxed in fireplace.
As David is from Kentucky originally, and Dawn from Baltimore, the couple have taken turns living in the south and in the north east and have had a difficult time feeling at home in either place. Danville has a different feel to it, they say. So many people are here from other places, and everyone seems genuinely interested in each other. And it's a place where good things are happening. Green Street in particular has had many improvements in the last couple of years, with so many of its historic homes having been stabilized and in the process of restoration. It's a quiet area with friendly neighbors. The park, just across the street, provides some valuable green space, and offers their children a place to play and meet other neighborhood children.
The Phillips are excited to be here, and to do their part in rescuing one of Danville's many architectural treasures. We are equally excited to have them.