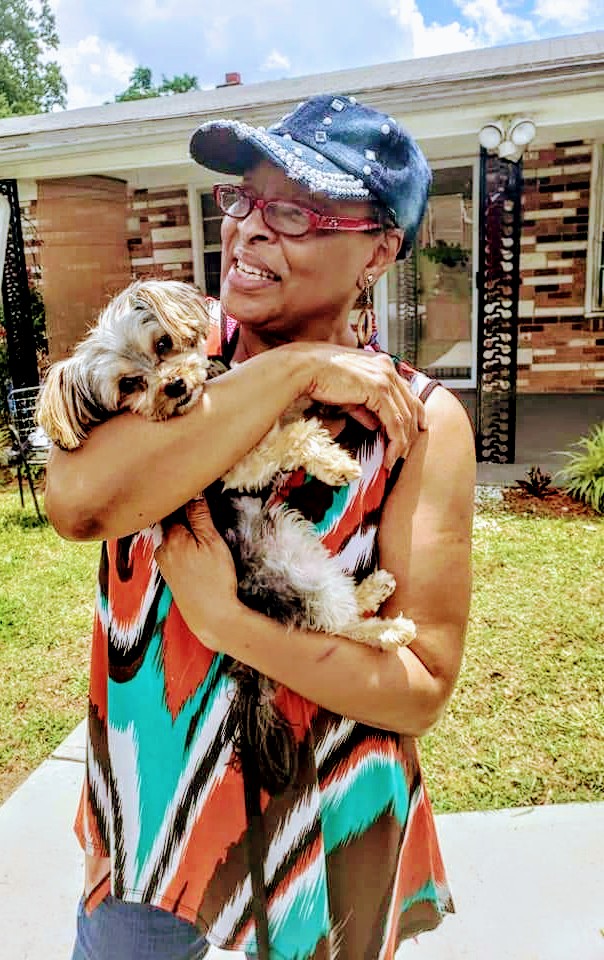 In 2003, when Mary Barnes took occupation the buildings at 413-419 Jefferson Street, Five Forks was a thriving business district area. Dan River Mills was still in operation, and many people used the street as a thoroughfare to the warehouse district and to the Worsham Street bridge which then crossed the Dan River into North Danville. In the years that have followed the closing of the textile mills, the area's demographics have changed. Fortunately, they are changing again.
Mary is from Danville originally, having grown up in the Almegro neighborhood. In 1972, Mary and her husband, a pastor, moved to Winston Salem, and then later to East Spencer, North Carolina. It was while living there that her husband passed away from leukemia and Mary was left to raise her twin sons on her own. In 1993, when her mother was diagnosed with cancer, she returned to Danville and took a job as a secretary at George Washington High School.
Mary's shop, Bunnie's Variety Store, served for many years as a community center, particularly for the area's youth. Mary provided safe and supervised space for students to come after school to study, have a snack, or just read and relax. Sometimes they helped her in her shop, learning useful skills they could take with them for future employment. She also offered children rewards and incentives for good grades. Mary operated the shop after school hours and on weekends. It's presently open by appointment only, but she continues to do a good deal of business with regular patrons and even some of the local antique dealers.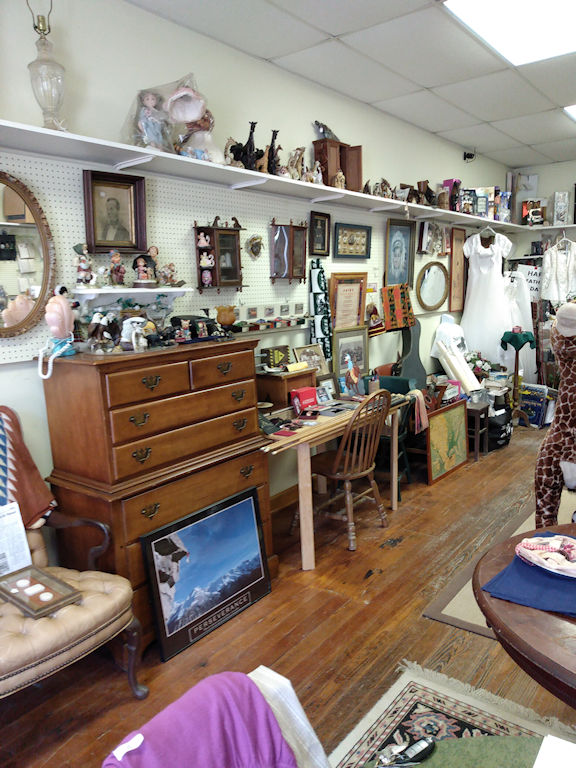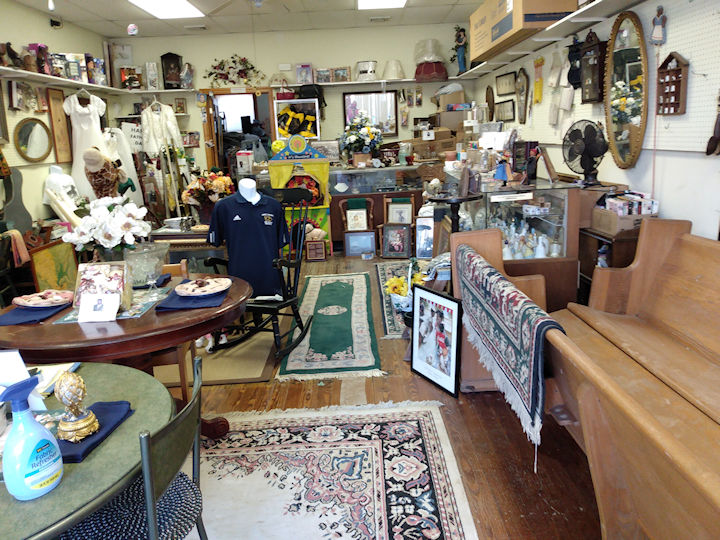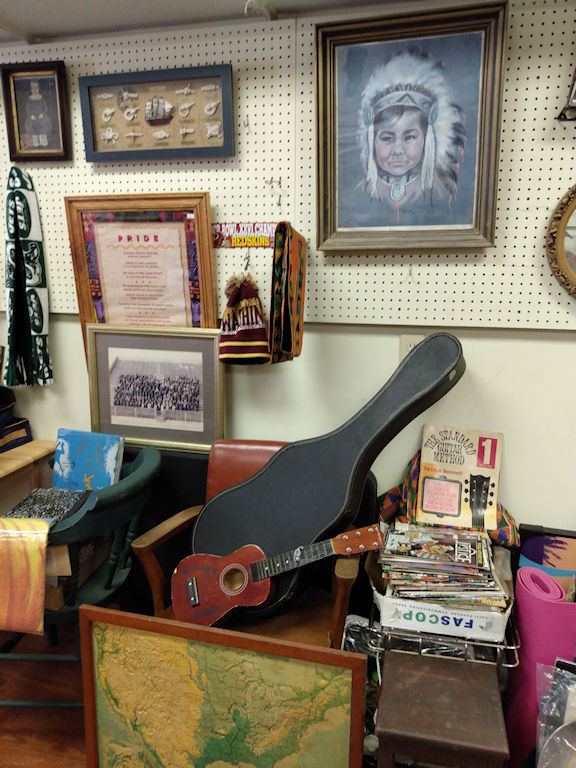 As early as 1904, the Sandborn maps indicate a cobbler's shop was located at 413 Jefferson Street. The identity of the cobbler is unknown, but its possible that it was R.E. Tobin who had been a local cobbler and shoe salesman here for many years before selling his business to H.E. Phillips in 1923. Newspaper advertisements indicate that H.E. Phillips ran a variety store at this location in the 1930's and 40's, as well as shops on Main and North Main Streets—from which location he briefly ran a post office, as well. An article in The Bee dated 3 January 1941 indicates that H.E. Phillips ran a shoe drive for the British shoe famine during World War Two, when Great Britain suffered a devastating shoe shortage. During the drive, Mr. Phillips collected shoes and then shipped them at his own expense to the United Kingdom. Mr. Phillips' wife worked beside him as a corsetier. In the 1950's, R.B. Rodgers' Laundry and Dry Cleaning service was located here, followed by 5 Forks Radio and TV Service. In the 1970's, the shop was the home of Mike's Interiors.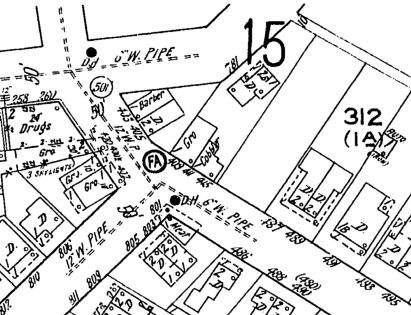 419 Jefferson Street was once the location of Fuzzy's Soda Shop and later the Wagon Wheel Restaurant which offered food and entertainment, including music and dancing.
In recent years, the buildings on the west side of Jefferson Street have undergone extensive stabilization in the hopes of revitalizing the Five Forks area.
"I'd love to see this place five years from now, with shops and restaurants and services for the local community," Mary says. "There's so much potential here!"
Mary is presently looking to sell her building. In the mean time she is happy to open Bunnie's Variety Store by appointment. She can be reached at 434-799-1017.