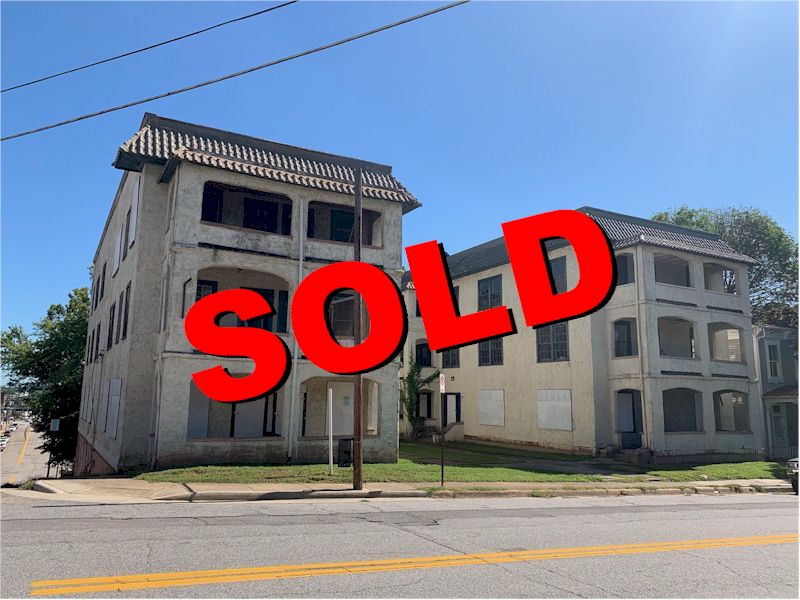 Jefferson Court Apartments
205 Jefferson Avenue
Owner/agent:  For Sale By Owner, please submit a proposal
Square Feet:  16,773     Lot: 13,700 +/- (possibly 18,500)
Requests for proposals from experienced developers to rehabilitate this property will be accepted until January 31, 2020.
The first portions of this building were constructed in 1930 after removal of a frame dwelling owned by Dr. William S. Green. The 1931 city directory list ten tenants in as many units. Expansion of the building to its present size began almost immediately because of the need for apartments near downtown and the mills. At present, there are 25 apartments — a few quite small.
For additional information, please contact Ernecia Coles at the Danville Neighborhood Development Corporation.
---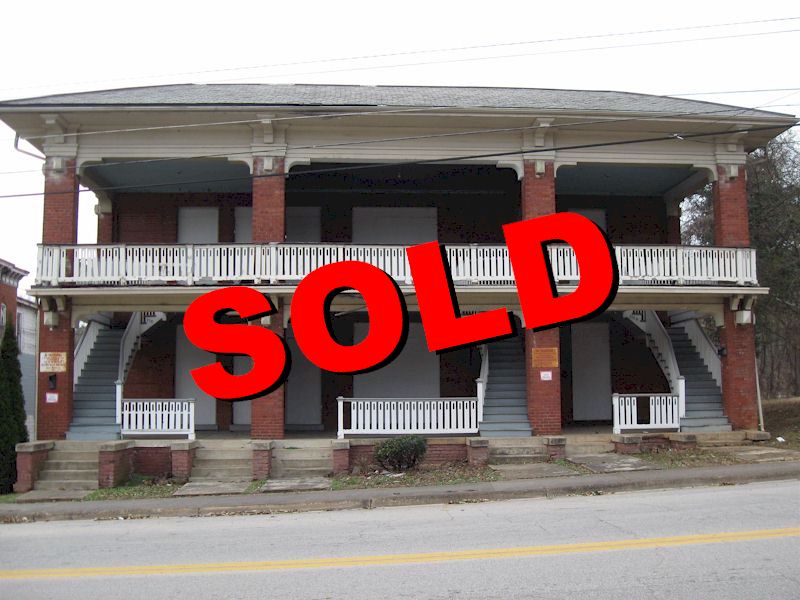 Monticello Terrace Apartments
212 Jefferson Avenue
Square Feet:  8,538     Lot: 16,932
The covenants associated with this sale require that all six units must have a certificate of occupancy within one year of the closing date.
Solid brick six-plex in good overall condition.  The façade is dominated by a low hip slate roof that stretches across its front and runs only the depth of the porches on the side elevation. This horizontality is strengthened by the wide overhangs and deep frieze under the roof. Even though the front façade is broken into three bays with four large brick columns spanning the entire height from the first floor concrete slab to the upper frieze, they are interrupted on the second floor by the porch floor that protrudes twenty inches beyond the columns along with a continuous rail spanning the entire length of the front façade, adding to the overall low horizontal character of the building that shows a very definite air of "Arts and Crafts."  Such features as bead board detailing under the overhangs, large corbels at each brick column, patterned sawed porch balusters and the use of decorative brick work all coincide to the "Prairie" school movement of the early twentieth century.
---
The following duplexes and small multis are listed elsewhere on this website.  Click to view.
---
814-816 Pine Street
Completion Ready
---
217 Jefferson Avenue (triplex)
Partially livable
---