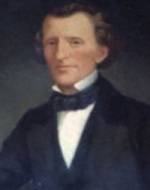 Whitmell Pugh Tunstall was the youngest of eight children born to William and Sarah Winifred Pugh Tunstall. He was born at the family plantation of Belle Grove, near Tightsqueeze, Virginia in 1810 and was educated at Danville Academy before going on to study at the University of North Carolina. After being admitted to the bar in 1832, Mr. Tunstall went into politics. He was elected to the Virginia House of Delegates in 1836, following which he served in the state senate.
Mr. Tunstall was first married to Celetia Gomeke in 1831. Their union produced no children, as she passed away not long after their marriage (not quite two years later). Mr. Tunstall remained single for nearly eight years before marrying Mary Liggat, a woman eleven years his junior. The couple had six children.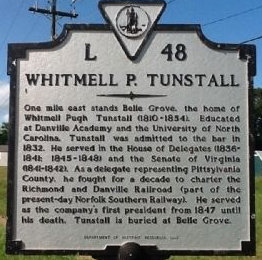 As early as 1835, Mr. Tunstall became active in the development of the railroad. Foreseeing the boon to industry the railroad would provide, he championed the cause, and in 1838, while serving as a Virginia Delegate, he introduced a bill to charter a railroad line from Richmond to Danville. The bill, despite his efforts (which included an impassioned speech of sixty minutes) did not pass. In 1845, Tunstall petitioned Pittsylvania County for permission to build the railroad. Opposition, however, was strong, particularly by shipping industry magnates who had made their wealth by river and canal and sea, and by overland shipping methods, as well. The locomotive threatened to ruin them.
When the charter was at last granted in 1847, Tunstall wrote to his brother-in-law, George Townes, a lawyer with whom he had taken his early training: "'Tis the proudest day of my life," he wrote, "and I think I may now say I have not lived in vain." When the first meeting of stockholders met that year, Mr. Tunstall was unanimously elected president of the organization.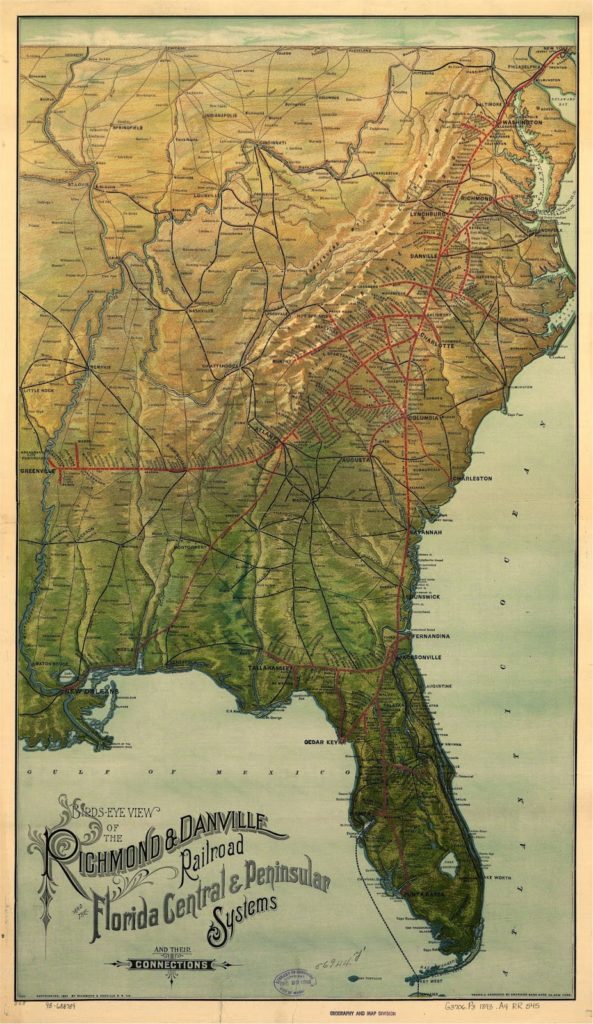 Tunstall understood the importance the railroad would serve in the impending war between the states. The railroad would provide a necessary means of transportation as well as the delivery of communication and necessary goods, where the limited roadways, not so plentifully developed as in the northern states, might otherwise present an obstacle. Indeed, he was right. The line became a lifeline, allowing for the ready delivery of consumable and other necessary goods, the transportation of soldiers and even prisoners, and, in the final days of the Confederacy, was the route taken by Jefferson Davis when he fled to Danville during the fall of Richmond.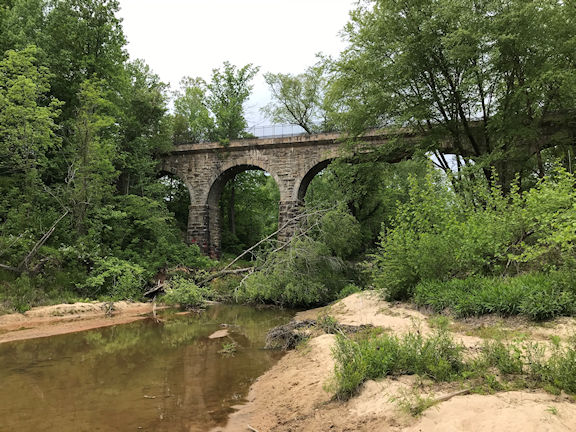 Construction began on the railroad in 1849, beginning in Richmond and gradually creeping its way toward Danville. Apart from the slow-going nature of hard manual labor, there were other obstacles to its speedy progress. Land owners did not like to give up rights to their land to provide a right-of-way. Supplies were sometimes difficult to get and slower to get in hand. In one instance, a shipment of rails coming from England was lost at sea. The 145.5 mile line was at last completed in January of 1856. Service began in July of that year, with 19 engines. Unfortunately, Mr. Tunstall died of typhoid fever in 1854, and so, when the first train arrived in Danville on June 19, 1856, his name emblazoned on the side, he was not there to see it.
The Richmond and Danville Railroad eventually grew to include 3,300 miles of track and served as the foundational line for what, in 1894, would become the Southern Railroad and, some ninety years later, the Norfolk Southern as the rail lines consolidated.  Many Old West End residents worked for the railroads, particularly during the days of steam – "Monk" Clark of Green Street as just one example.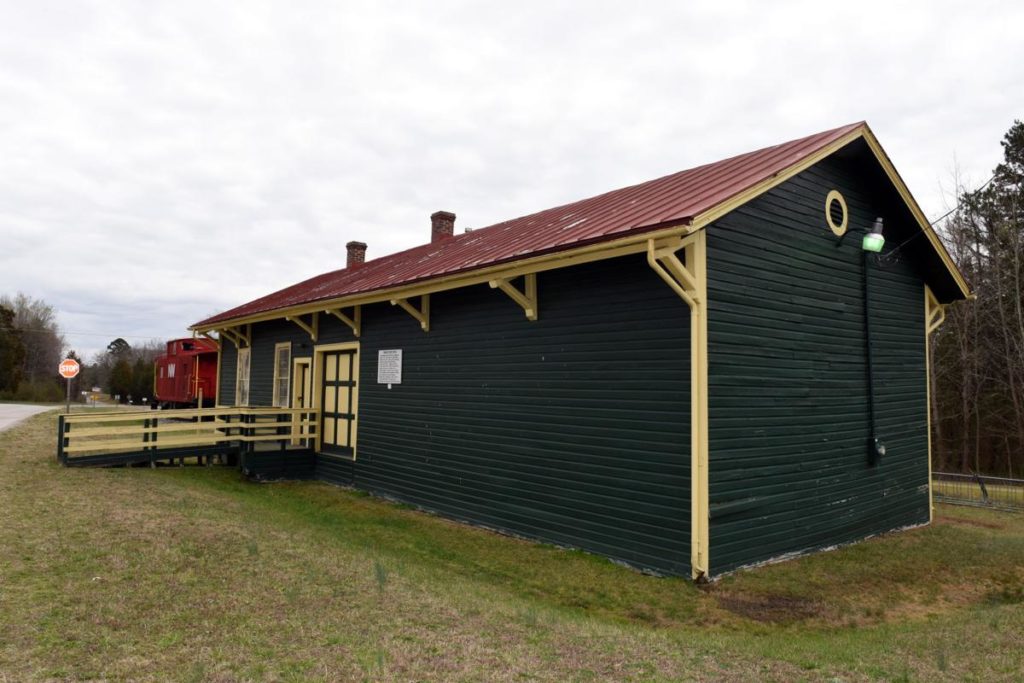 Though portions of the Richmond and Danville Railroad are still in operation today, much of it, at least in the Danville area, is not. In 2001, Pittsylvania county converted 5.5 miles of the former line to walking trail. The Ringgold Rail Trail features an 1856 depot and a beautiful arched stone bridge constructed in 1855. Unfortunately, Hurricane Michael did a lot of damage to the trail, and to the bridge, especially. Today (in spring/summer of 2021) only two miles of the trail are presently open. Funding, however, has been made available, and repairs and restoration of the trail and its features are expected to be complete sometime next year.