George and Julie Willoughby, natives of North Carolina are our newest neighbors here in the Old West End. Julie, formerly an assistant professor at North Carolina State, left her position when Nike, headquartered in Beaverton, Oregon, recruited her to start up a material science group. The family, who had spent nearly all their lives in the Raleigh area, packed up and moved to the Pacific Northwest. They enjoyed their time in beautiful coastal Oregon, but when Tyton BioSciences offered Julie a position, she was grateful for the opportunity to escape the wet climate and return home – or near enough to it.
As the family maintained a condo in Atlantic Beach, it was there they returned upon arriving back on the East coast. Julie's intention was to commute to Danville upon assuming her new job as Chief Science Officer and Head of Innovation and Operations for Tyton. The commute, however, soon proved too much and so Julie ventured to Danville alone and took a room on Wilton Avenue. It was a great arrangement until she realized her daughter needed to transfer schools. Georgia-Claire soon arrived in Danville to attend Epiphany Episcopal School, and that meant Julie needed more space.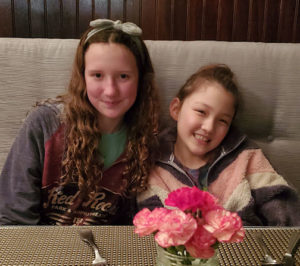 One evening, when Julie and Georgia-Claire went to Me's to pick up dinner, they met with her landlord and struck up a conversation about Danville and how she was going to need a larger place. Larry and Barbara Meder overheard their conversation and a connection was made. Julie soon after went to take a look at Larry's remodeled rental home at 432 Chestnut Avenue and fell in love with it.
Julie's search for permanent housing includes older homes. "They just speak to me," she said. It's a sentiment many of us can relate to. She was soon after introduced to the oldwestendva.com by another of our neighbors and her search began in earnest.
When asked about the process of looking for a home in the Old West End, Julie advises patience. "When you start to go crazy looking at them, rest a bit." It's a well known phenomenon. After a while one house blends into another and you forget what you saw where. But patience is a necessity. Not only do the present shelter-in-place orders make house shopping a little more difficult at present, but Julie isn't shopping for herself alone. Besides her daughter, a son Quenton, 22, is relocating to Danville after a stint at Evergreen State College in Olympia, Washington.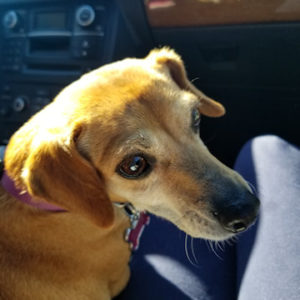 Since coming to visit his mother here, he's fallen in love with Danville and would like to stay. Georgia-Claire, 11, is a regular at Crema and Vine and has become close friends with the DelGiorino's daughter Isabelle. George, who alternates his time between Danville and Atlantic Beach while he works on the reconstruction efforts following hurricane Florence, has also enjoyed his visits here so far and has found Danville's residents to be very friendly and welcoming.  "There's a great sense of community here," Julie says, and notes how she appreciates the easy way people live their lives here.
The family is still looking for their perfect home, but we are excited to have them here and look forward to getting to know our new neighbors and learning more about them. I'm sure there'll be more to come as their search continues and ultimately comes to fruition.
Until then, welcome Willhoughbys!