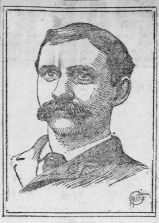 The Dula family  got their start in Lenoir, North Carolina, where Sidney Patterson and Jane Conley Dula and their ten children (five boys and five girls) owned and worked a tobacco farm. The Civil War devastated them, however, and so the family relocated to Wentzville, Missouri, a suburb of St. Louis, where they sought a chance to start over. Here, the eldest, Robert, taught school to supplement the family income. Eventually, however, his skills in tobacco called him back to work in a warehouse there, where several of his other brothers, including a twin, Adolphus, found work. His skills in choosing tobacco soon attracted the attention of J.T. Drummond, president of the Drummond Tobacco Company, who hired him as a salesmen. Brothers Adolphus, Sydney, and Caleb also found employment with the company based in St. Louis.
Brothers Sydney and Caleb continued their employment under J.T. Drummond as leaf dealers and worked the markets between Henderson, North Carolina and Danville, spending some time in Henderson where Sidney met Gabriella Hart. The couple married in 1889.
As the Danville market showed signs of being the predominating market in the region, two brothers Sidney and Caleb, along with their wives, moved to Danville and here established a branch of the Drummond Tobacco Company, from which headquarters they could monitor the regional trade.
Caleb, shortly after his arrival in 1890, began construction of two identical houses which he built side by side at 1027 and 1031 Main Street. Caleb most likely occupied 1031 until circumstances called him back to St. Louis in 1897. It was at that time that Barnes and Mary Katherine Penn took residency of the house while they supervised the construction of their own home—a wedding present from her father (his uncle)—across the street. Danvillians know the Barnes Penn house affectionately as "the Wedding Cake House".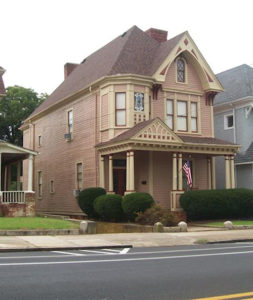 Sidney and his wife, Gabriella, maintained occupancy of Caleb's twin house at 1027 Main Street (no longer standing) from its construction until 1909 when the couple took occupancy of the John Hamilton Cosby house at 936 Main Street. Gabriella is best remembered today as the founder of the Danville Garden Club.
Caleb's exit from Danville in 1897 was consequent of the death of J.T. Drummond. Caleb returned to St. Louis to take over management of the sales department, but just two years later the company was bought by the American Tobacco Company, presided over by James Duke (for whom Duke University was named). Caleb relocated once more to New York where he first managed, and then became vice president of the Continental Tobacco Company and director of the Lorillard Tobacco Company, both subsidiaries of the American Tobacco Company.
Meanwhile, in St. Louis, brother Robert was also rising in the ranks. Mr. Duke took such a strong liking to him, that in 1903 he sent Robert to New York as well, where he served alongside his brother as VP of the parent company.
Robert's chief contribution to the tobacco industry was his development of the tobacco press, which became the universal standard for compressing tobacco, and which operation was housed in tobacco "prizeries" of which Danville had at least one located one at 549 High Street, a building which also served as a Civil War prison and is presently in danger of demolition.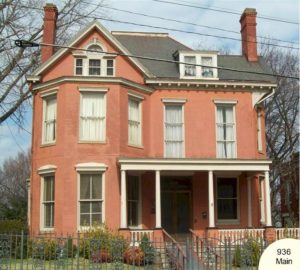 In Danville, following the sale of the Drummond Tobacco Company to American, Sidney formed the Danville branch under the subsidiary of the Continental Tobacco Company, though it is sometimes referred to as Liggett Myers. John Edmund Liggett died the same year as J.T. Drummond, and James Duke of the American Tobacco Company purchased them both.
The Sherman Antitrust act of 1890 prohibited companies from forming monopolies. American Tobacco got around this by retaining the names of the smaller companies it had absorbed, but in 1911 a suit was brought against James Duke and the company dissolved. The Danville branch reverted back to Myers Liggett Tobacco Company and Sidney operated the leaf department for another decade before his retirement.
In New York, Caleb became president of the new Liggett and Myers Tobacco Company, which position he held until 1927 when he became chairman of the board.
Robert was the first of the Danville brothers to pass away in 1926. Sidney died in July of 1930 and his brother Caleb in December of that same year. Adolphus, Robert's twin, died in St. Louis in 1912.
If it's any indication of the wealth the brothers amassed, when Caleb's wife Josephine died in 1930, she left behind a fortune of $1,326,674.00, which would equate to about $20,000,000 today.
Sidney and Gabriella are buried in a beautiful Beaux Art style mausoleum of stained glass and Art Deco and Art Nouveau influence. Gabriella's sister and brother in law, Mr. and Mrs. John J. Long are also interred here.