The property at 226 Jefferson Avenue was one of several acquired by the family of Mr. and Mrs. Fred Clarke in the 1880's.
Mr. Clarke's father-in-law, Robert C. White, was the first of the family to make his home on the street, purchasing a house on a parcel of land at 212 Jefferson Avenue (presently the location of Monticello Terrace Apartments) in 1872, to which he moved his family, including thirteen-year-old Ellen.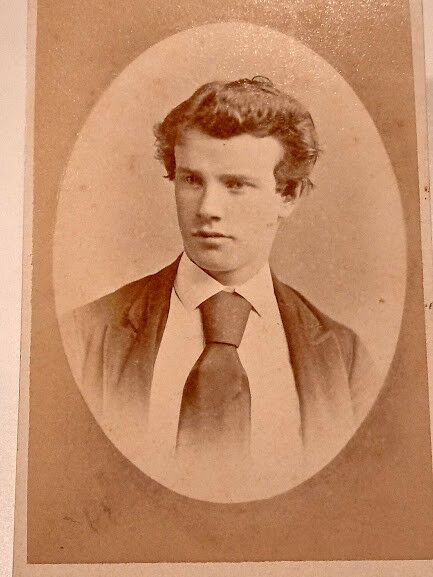 Mr. Clarke, a druggist, was born in 1852 in Buffalo, New York. He married Ellen White in 1877 and lived with her parents for a time. In 1886, the Clarkes purchased 218 Jefferson Avenue and there built their beautiful and spacious brick Queen Anne style home. In 1889, Mrs. Clark, together with her daughter, purchased the lot at 226 Jefferson Avenue where they built another brick home as investment property for the quickly developing area.
The first renters to take residence in the Clarke rental house were those of the family of Harry Thomas. Harry Wellington Thomas was born the 7th of May 1869 in Thomasville, Georgia, so named after his own family who had settled there. He performed the necessary studies to become a druggist and subsequently moved to Danville where he took work at McFall's Drug Store at 238 Main Street, eventually becoming partner in the establishment. When Mr. McFall moved to a new location at 125 North Union Street, Mr. Thomas took ownership of the Main Street shop. Though the family did not remain in the house for many years, they did remain in Danville, at last relocating to Washington, D.C. around 1938 where the couple lived out the remainder of their lives.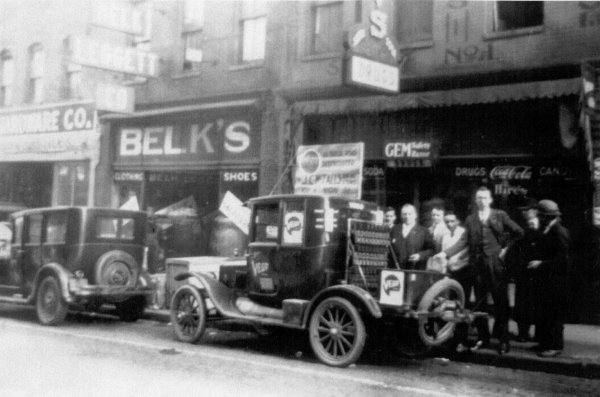 By 1910, the house had new renters. Mrs. Katie A. Wray, a recent widow, had moved here from her previous home across the street at 227 Jefferson Avenue which she had shared with her husband, William Wray, until his death. By 1920, Katie had moved again, this time to 249 Jefferson Avenue.
It was about this time that Mrs. Clark willed the house jointly to her sons. No inhabitants show up again on any public records until 1927, when the city directory indicates that the family of John R. Yates, Jr. lived here. Mr. Yates was born in Pittsylvania County in 1867 and worked as a salesman for many years at Efird's Department store which occupied much of the 400 block of Main Street. John lived in the home with his wife Mary Frances Reynolds Yates, also of Pittsylvania County, whom he married in 1894. Mary died in 1936, leaving John to remain in the house as a widower until his own death in 1856, after which, his son, Ernest, took over the apartment and remained until 1975 when he passed away.
Over the years, the house has changed its appearance significantly. It is likely that Mrs. Clarke's sons made many alterations when they took over ownership in the 1920's, adding wood frame front porches for independent access to the upper floors, changing the roofline, and extending the facade outward. (You can read more about those alterations here.) As the home was divided up into several apartments, other renters came and went during this time, including Russell D. Poindexter, a clerk in a tobacco warehouse, and his wife and daughter, both named Katherine.
Russell Durphy Poindexter was born in 1902 in Halifax, Virgnia. He married Katherine in 1927. Katherine was from Danville, sister to Charles Woolley and Mary Elizabeth "Rose" Pollack, wife of Nicholas Lewis Pollack who resided across the street at 227 Jefferson Avenue. The Poindexter family was rocked by tragedy when, in 1932, Russell's brother, Cotton, committed suicide. While staying in a hotel in Baxley, Virginia, he shot himself in the heart. He left a note stating his final wishes (he hoped to be buried in Arlington) but giving no explanation for his motive. Three years later, Katherine's own brother, Richard Woolley, also committed suicide, having shot himself after taking poison. He had recently been diagnosed with tuberculosis, and though the disease was treatable, he felt he would rather not go on.
Russell himself died in 1939 at the age of 37 of a heart condition exacerbated by bronchial pneumonia.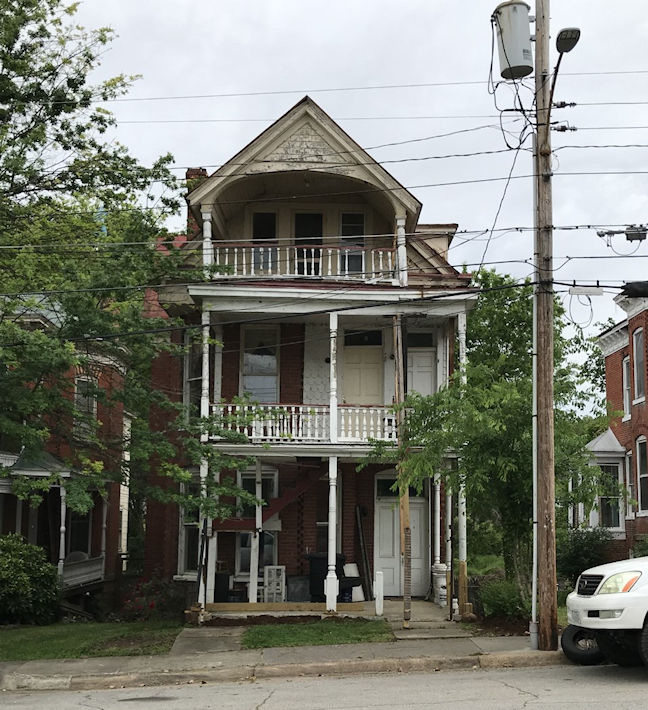 By 1964, Arthur Clarke was the only brother remaining and had sole ownership of all three properties. He sold them to Shields Realty, who maintained the property as a multi-unit rental property, as it remained until the 1990's when it sat vacant for many years. The Redevelopment and Housing Authority took ownership in 2014 and, just last year, it was acquired by Duff Ramsey who is presently in the process of restoring it. We hope to have more to update in regards to that project soon.