The house at 221 Jefferson Avenue was built in 1929 by architect J. Bryant Heard for local department store owner Laban Silverman.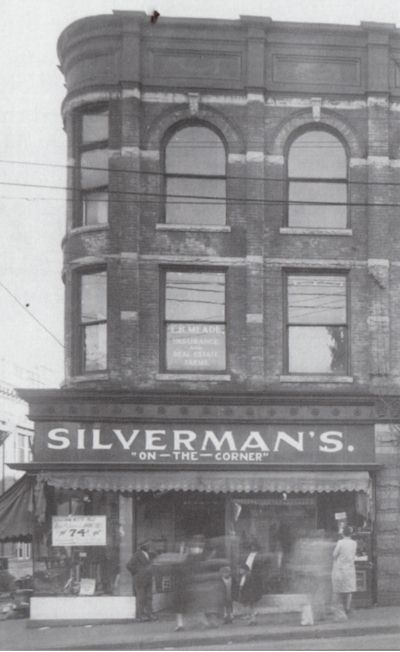 Laban managed "Silverman's On-The-Corner," one of three stores opened by his father Kolman. Kolman Silverman was a Hungarian immigrant who came to Danville in 1887. On-The-Corner was the flagship store, having been the first of the three in operation, and was located on the corner of Main and Market Streets. Laban married Bertha Sonnenberg in 1915 and she worked for him as a saleslady. Laban's two brothers inherited their father's remaining two stores upon his death.
In 1944, Mildred Hall resided in the Jefferson Avenue house. She was the daughter of James R. Pattisall. Her husband, Corporal Leonard Hall served in France in WWII. Her father, it, seems, also spent some time in this house, as his name is listed in the 1945 directory. Mr. Pattisall worked for Central Pharmacy for a time, located at the corner of Jefferson Avenue and Jefferson Streets, before opening Pattisall's Service Store, which he operated for forty years, until his retirement in 1952. He died in July of 1957 having survived his wife by only four months. Pattisall is connected with several Jefferson Avenue addresses, including 258 in 1940 and 246 in 1950.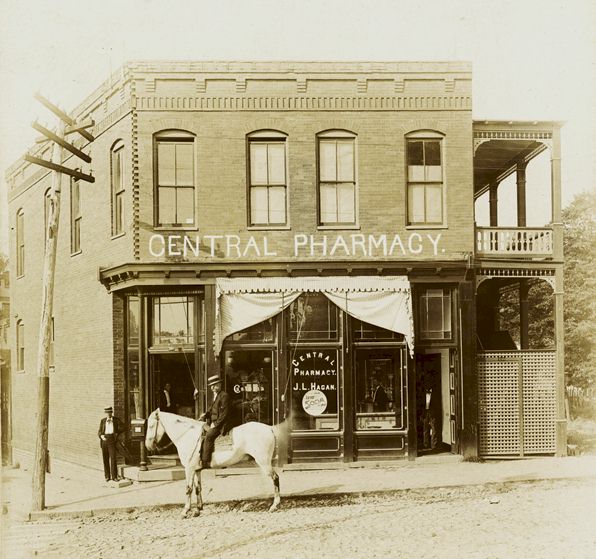 In 1950 it was Mr. Pattisall's son who was living here. Walter Hughes Pattisall was born in North Carolina in 1915. He and his wife, Lorraine, lived on Loyal Street for many years prior to relocating to Jefferson Avenue. They had at least five children, one of whom died as a young child. In February of 1929, young William Holland Pattisall fell on a concrete garage floor while playing on a swing, which he had twisted around so that he could spin on it. He lost his grip and struck his head repeatedly on the garage floor. At first, he seemed to have escaped any serious injury and was behaving normally enough to relate to his parents how his accident had occurred. At the time he complained only of a mild headache. Within a day or two if the accident he began to grow nauseated and reported that his head hurt him more and more. He was taken to the hospital where he received x-rays, which showed no abnormalities. He returned home and quickly slipped into a coma, waking at intervals to ask after a friend whom he had happened to see while during his visit to the hospital. He was frightened and soon complained that he could not see. When he began refusing to eat it was decided he must be force fed, which no doubt contributed to the double pneumonia that was his immediate cause of death.
The Pattisalls retained ownership of the house until the Danville Redevelopment and Housing Authority acquired it in 2014. The house was refurbished and offered as a "show house" to display for potential new residents of the Old West End. It was purchased in June 2018 by another downtown merchant, Adam Jones.