Landon Russell Wyatt was Danville's "grand old man" on the political scene. He won his first election in 1934 to Danville's City Council and topped ten years on that body with ten years in Virginia's House of Delegates. He then served 14 more in the Virginia Senate.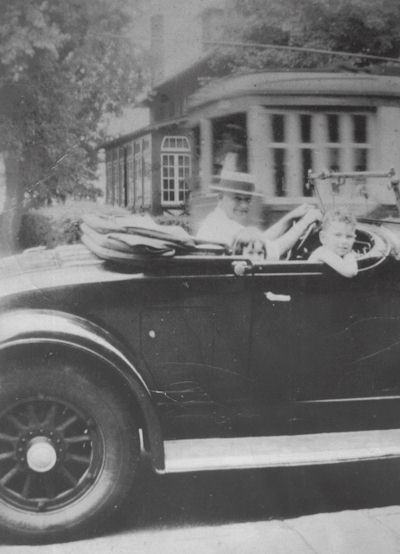 Born January 1, 1891, at Callands, he was educated at the Grady country school before attending Danville Commercial College. He began in business in 1911 at Pollock and Shepard's grocery store on North Union Street followed by selling Ford Model T's for Crowell Auto Company. This was interrupted by service in the first world war.
In 1923 he married Mary Beulah Hundley. Landon and Beulah had four children – Landon Jr., Catherine "Kitty," Dorothy "Dot," and Bernice "Bun." Landon Jr. and Kitty are seen with their father at right. Readers with a sharp eye will note both a wooden Danville trolley and the J.I. Pritchett home at 108 West Main Street in the background.
Wyatt began as an automobile dealer by purchasing an interest in Piedmont Motor Co. Soon after, he organized the Wyatt Payne Motor Company selling Hudsons and Cadillacs on South Union Street. In 1924 he qualified to create the Wyatt Buick Sales Company. This company expanded with additional dealerships in Lynchburg and Martinsville. In 1949, Landon Jr. joined as a partner. (See Danville and the Automobile for more on local motor history.)
At various times he was a director of Dan River Inc. and served as chairman of the board of the old Danville Knitting Mills Inc. Among his other business interests were the Piedmont Hardware Co., which he at one time headed; the Atlantic and Danville Railroad, of which he was a director; the First Federal Savings and Loan Association of Danville, of which he was a longtime president; and the Piedmont Broadcasting Corp, of which he was a director.
In 1934, Landon Wyatt purchased what many consider the finest home in the Old West End – the James Gabriel Penn House at 862 Main Street (below). It was purchased at auction for $9,300. He continued to reside there until his death in 1971 at age of 80.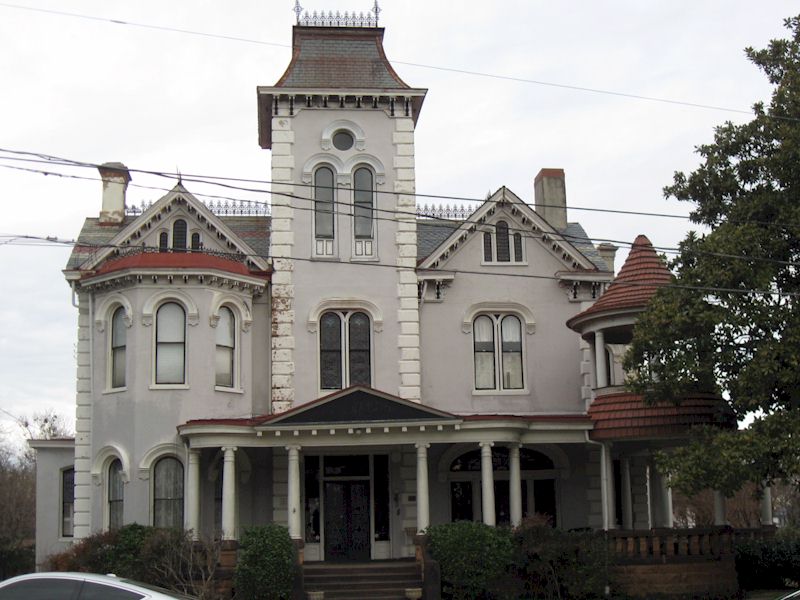 Always ready to serve, Wyatt helped found what was then the Danville Branch of Virginia Tech – later Danville Community College. He was president of the Board of Trustees of Averett College and a trustee of Hargrave Military Academy. He also served as president of the Danville Fair Association and was a past president of the Danville Kiwanis Club, Danville Chamber of Commerce, and Danville YMCA. He was a long-time member of Morotock Masonic Lodge, the Scottish Rite Bodies of Danville, and Acca Temple Shrine.
On his retirement from the State Senate in 1968, he was a member of several influential Senate committees including Finance and Privileges and Elections. He was also a member of the Public Institutions and Education, Insurance and Banking, Nominations and Confirmations, and Welfare committees. Grand old man indeed.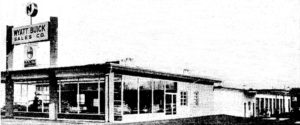 Many thanks to Landon Wyatt Jr. for the top photos.