Richard Warner Peatross was born in Caroline County on the farm his grandfather homesteaded upon emigrating from Wales in the late 1700's. Richard spent the early years of his education at home before going on to Emory and Henry College. He graduated in 1861 and shortly thereafter joined the cause of the Confederacy. He was present at the opening battle at Bull Run and fought in many of the major battles, including Sharpsburg, Malvern Hill, Fredericksburg, and Gettysburg. He was also present at Appomattox Court House on the day of surrender. Though he saw the war through from beginning to end without serious injury.
Following the War, R. W. Peatross taught school in Hanover County, where, at the same time, he began his law studies. In 1867, after being admitted to the bar, he moved to Danville and began his law practice.  Peatross served as the first counsel to a new local company that he chartered in 1882 – the Riverside Cotton Mills
R. W. Peatross was a member of the Main Street Methodist Church where he taught a Bible class to a group of young men. When Miss Sarah Roselyn Redd came to Danville to teach at the Methodist school, she caught Mr. Peatross' eye, and in 1873, they married.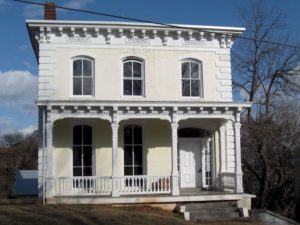 In 1877, Peatross bought a plot of land from the Worsham family and built the brick Italianate home at 864 Pine Street. This solid home still stands and is shown at right.
One of Peatross' more famous cases was the defense of fellow attorney John T. Clark, accused of murder in the first degree.  Clark had shot and mortally wounded Reverend John R. Moffett in 1892.  Moffett had intense anti-liquor views and published a newspaper dedicate to the prohibitionist cause.  He wanted Danville, by local option, to become a dry city.  In his closing statement, Peatross claimed that his client "Clark had been slandered, insulted, and hunted down."  The jury bought Peatross' argument, at least to some degree, and convicted Clark of the lesser charge of manslaughter.  He was sentence to five years in the State Penitentiary.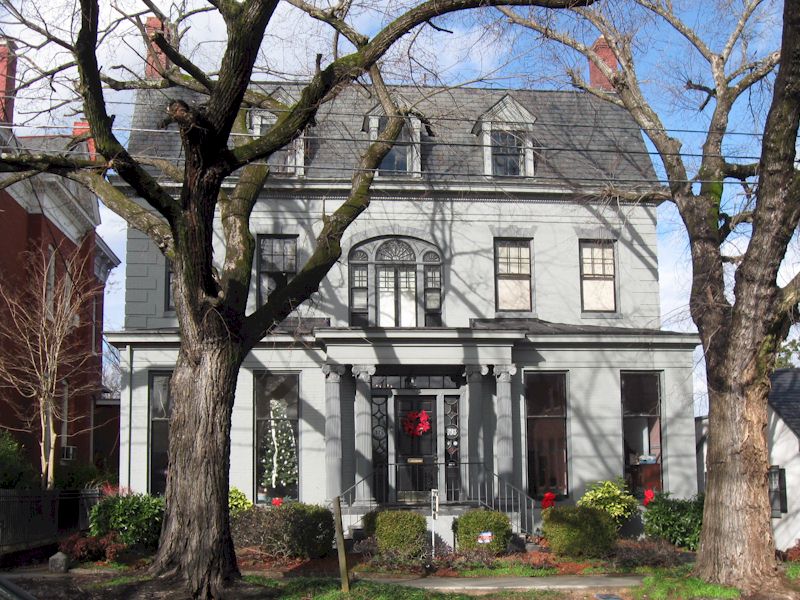 With his further success, in 1905, Peatross built an imposing Georgian Revival Style house at 877 Main Street.  That home is shown above today, and from a 1905 newspaper photo below.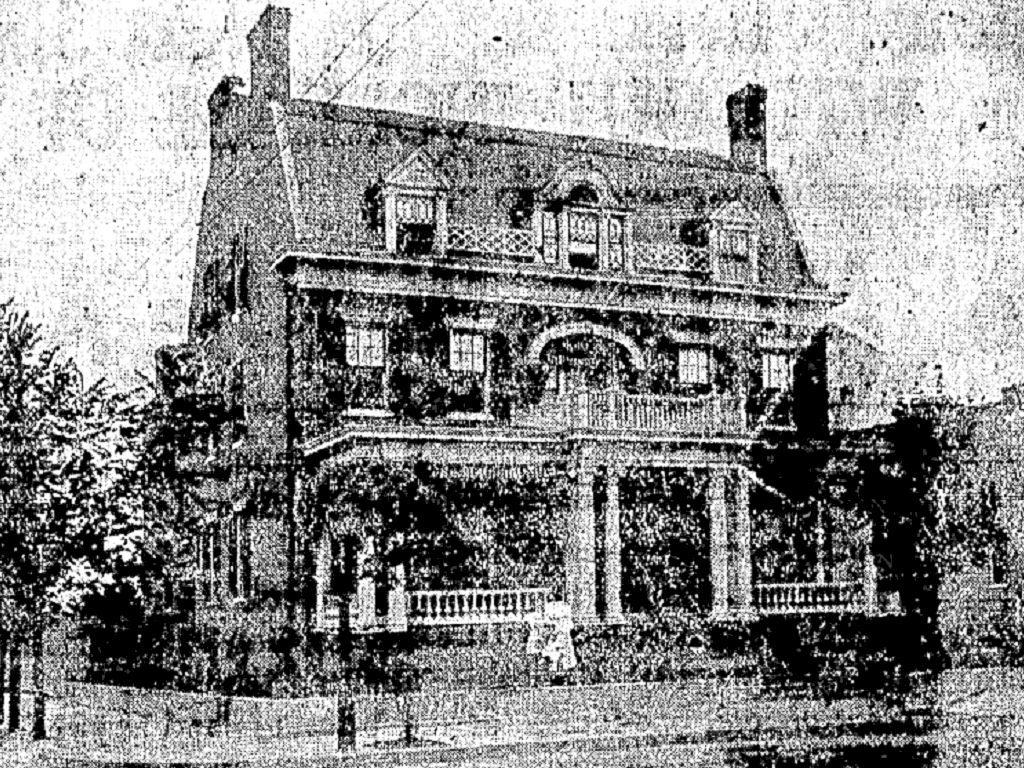 The house at 864 Pine Street was later the home of the Lumpkin sisters, whose parents lived nearby at 855 Pine street. Both were married and lived there with their respective families. In 1916 the house was sold to M. Dole Turner, of Barker, Turner and James, Inc., a well-respected men's clothing shop.  At one time, the house belonged to the Alcoholic Counseling Services of Danville, Inc.
During his life Mr. Peatross was influential in establishing the Randolph-Macon college for women, which later became Stratford College, where he served as the first Director. For many years he served as the city attorney. In 1912 he began serving as the judge of the corporation court of Danville.  His portrait (at the top of this story) hangs today in Circuit Courtroom #2.