The name Patton is a prominent one in Danville. Brothers James Doddridge and Samuel came to Danville around 1800. James, a physician and city founder, married Mary Fearn in 1810. They owned at least two lots on what is now Patton Street (in his honor) and two on Main street, upon which their own home was built.
Brother Samuel, a tanner, married Leanna Lee Fearn, his widowed sister-in-law, in 1819.
James and Mary had several children, the most well-documented being William Sydenham Patton. William was born January 17, 1816 and married Catherine Apphia Ross, daughter of John Ross, an early founder of Danville. They are shown below.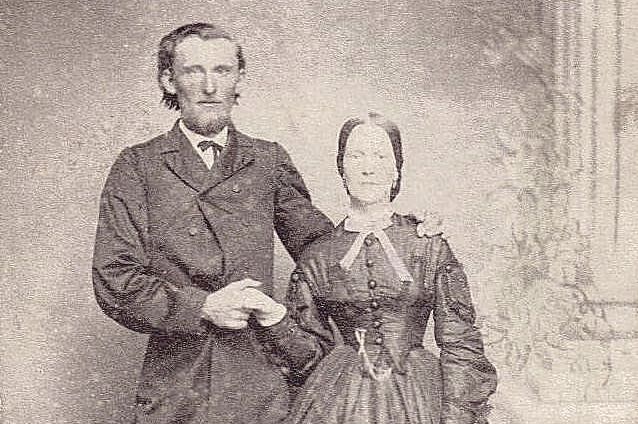 Catherine's uncle, Robert Ross, owned a great deal of land in Danville, much of which was inherited by his nieces, including Catherine and her husband William Patton.  From the 1877 Beers map below, the only home on those holdings was the Robert Ross House.  That same land now hosts numerous homes, apartments, and commercial buildings.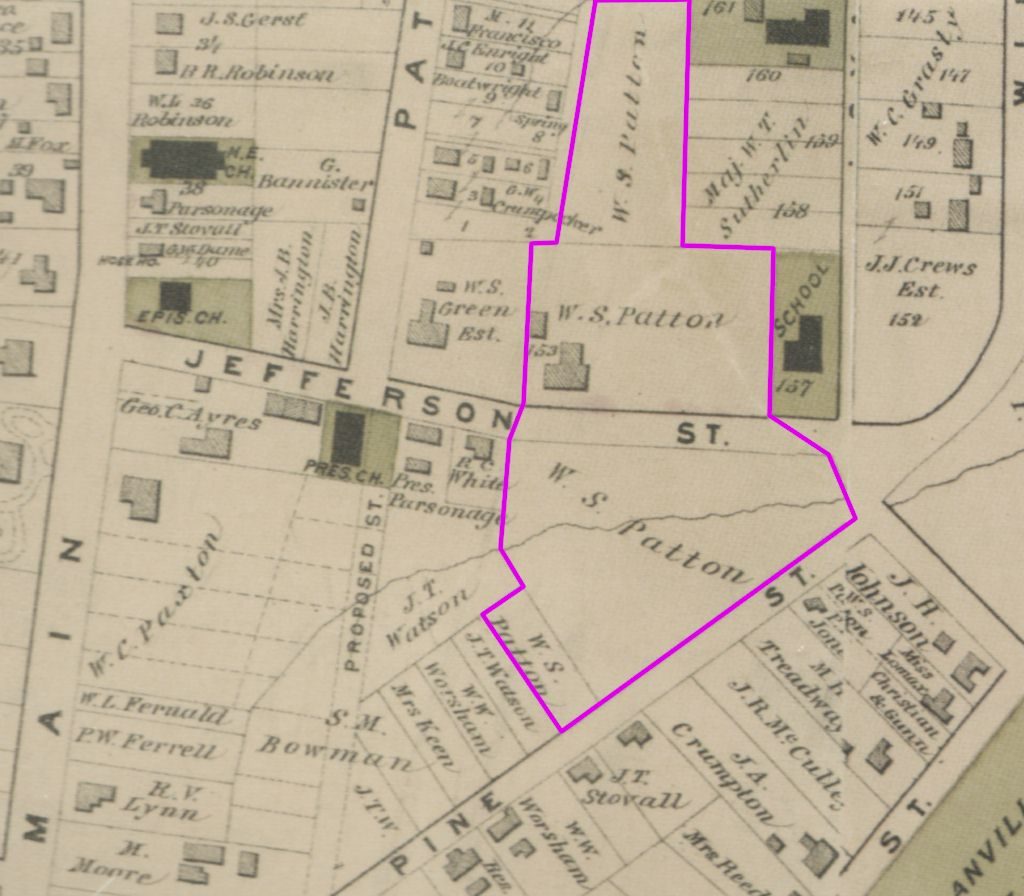 William began his career as a merchant and later went into banking. In 1865, after working for Farmer's Bank, he began his own bank with partners A.Y. Stokes and T.C. Williams, which he called William S. Patton, Sons & Company.
In 1860 the couple lived at 1029 Main Street with their four sons, John Ross Patton (1846), William Fearn Patton (1849), James Doddridge Patton (1850), and J. Allen Patton (1857).
John Ross Patton married Helen Coles Flourney in 1875 and they had two sons. John worked for his father as a clerk in his bank, but he suffered from weak health. To remedy this, he often rode out on horseback after the bank closed. On June 26, 1877, while out riding in the countryside, he was caught in a storm and his horse was spooked. He fell, but his foot got caught in the stirrup and he was dragged some distance. He died that night from head injuries.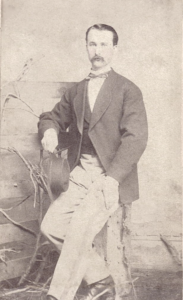 William Fearn Patton, at right, did guard duty in Danville during the Civil War. After the war he joined his father in the banking business where he worked for several years before marrying Sally Ann Fuller. In 1890 he built the grand home at 926 Main Street. Sadly, they only occupied the home for two years due to Sally's poor health. They relocated to her parents' home at 142 South Main with their two sons. Sally died in 1894 and William remained the rest of his life with his in-laws. In 1897 he started his own banking business, Peoples Savings Bank and Trust Company, where he worked until ill health forced him to retire in 1912.
James Doddridge Patton (grandson of founder Dr. James Doddridge Patton) also served in the Civil War in the home guards of Danville. In 1874 he moved to Richmond, where he worked in the tobacco business, and where he remained the rest of his life with his wife Nannie Leary of Edenton, North Carolina.
J. Allen Patton was also employed by his father in the banking business. He married Mary Henry Crew and lived in the beautiful home at 230 Jefferson Avenue which they built in 1886. Unfortunately, he died about five years later, but his wife continued to live there until around 1919.
William Sydenham Patton died on October 2, 1884 and is buried in Green Hill Cemetery.