Nancy Langhorne, above with President Elect Roosevelt in 1932, was born in the Old West End on May 19, 1879.  One of eight (out of eleven) children to survive childhood, Nancy attended finishing school in New York, and there met her first husband, Robert Gould Shaw II.  The marriage was an unhappy one, however, and ended in 1903.  One of Nancy's sisters had moved to England a few years before and married the artist Charles Dana Gibson, thereby becoming famous in her own right as one of the original Gibson Girls.  As Nancy loved England, her father suggested she move there to get a new start.
On the journey, Nancy met Waldorf Astor, a fellow expatriate.  Waldorf's father, William Waldorf Astor was, at the time he moved his family to England, the wealthiest man in America.  His many financial investments and charitable contributions eventually lead to his being offered a peerage.
After a year's courtship Nancy and Waldorf were married.  When Waldorf's father died, Waldorf succeeded him as the 2nd Viscount Astor.  This required him to forfeit his seat in the House of Commons in 1919.  He encouraged his wife to run for the vacancy, which she won, making her the first woman to take a seat in Parliament.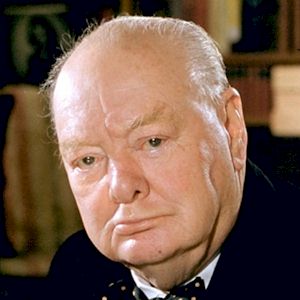 Though Lady Astor did a great deal to improve the lives of women and children, she is remembered most for her sharp tongue and for the love-hate relationship she had with Winston Churchill.
Churchill's reception of her into the House of Commons was cold, and for some time he hardly acknowledged her. When she confronted him about it he responded, "I find a woman's intrusion into the House of Commons as embarrassing as if she burst into my bathroom when I had nothing with which to defend myself, not even a sponge." She is said to have quickly replied, "Winston, you're not handsome enough to have worries of that kind."
On another occasion, when Churchill made a passing enquiry about what he should wear to the Astor's "stupid" masquerade ball, Lady Astor, overhearing him, offered her own suggestion, "Why don't you come sober, Prime Minister?"
The Duchess of Malborough reported another occasion at Blenheim when Churchill made an unexpected appearance at a party there. "The expected result of their encounter was not long in coming; after a heated argument on some trivial matter Nancy, with a fervor whose sincerity could not be doubted, shouted, 'If I were your wife I would poison your coffee!' Whereupon Winston with equal heat and sincerity could not be doubted answered, 'And if I were your husband I would drink it!'"
Their relationship was not all fire and ice, however. When Nancy's friend T. E. Lawrence (Lawrence of Arabia) was killed on his motorcycle (a motorcycle she was reported to have ridden with Lawrence at top speeds) she and Churchill both attended the funeral. As her sister Rose recorded, "As Mr. Churchill was leaving afterwards, she ran to him and caught hold of his hand and they stood in silent understanding with tears running from their eyes."
Viscountess Astor's childhood home is preserved in the Old West End as the Langhorne House Museum.