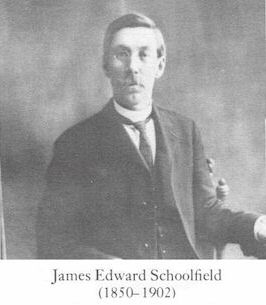 Jim Schoolfield was the first of the three Schoolfield brothers to come to Danville from Henry County by way of Lynchburg.  While in Lynchburg, he served as a member of the Home Guard during the Civil War.
About 1873 he established the firm of James E. Schoolfield & Company, a hardware business. Later he took H.F. Vass, husband of his wife's sister Minnie France, into the business. By 1898, Jim left the hardware business which then became Hodnett and Vass, and later Vass-Watson Corporation.
The ties between the Schoolfield and France families were plentiful. Each of the three brothers married one of the France sisters – Jim to Lucy Dillard France (1850-1937) in 1873. Together they had ten children.
In 1877, he purchased a lot and an old home belonging to Mrs. Ann Marie Keen.  At one time Mrs. Keen owned much of the 700 and 800 blocks of Main Street.
It is not known whether Jim Schoolfield's family ever lived in the Keen house, but it was razed in 1880 and a new home completed in 1881.  It was almost a mirror image of the home of his brother John at 944 Main Street.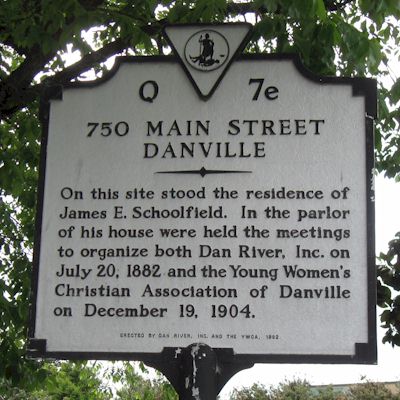 On June 10, 1882, six men met at the Jim Schoolfield home at 750 Main Street.  They were Jim, his older brother John, his younger brother Robert (R.A. or Addy), Thomas Benton Fitzgerald (1840-1928), Benjamin Franklin Jefferson (1835-1913), and Dr. Howson White Cole (1830-1910). Together, they founded the Riverside Cotton Mills. Jim remained a director and shareholder throughout his life and was vice president of the firm until 1887.
Local attorney R.W. Peatross handled legal aspects of this formation.  Peatross to become city attorney and later judge in the corporation court.
In 1886, Jim was elected to fill a vacancy created by the death of Delegate Dr. T.W. Keen at his desk in the State legislature. He did not find politics to his liking and did not seek re-nomination.
Jim was made a Mason in the local Roman Eagle Lodge in 1875. His name appears on the original charter creating the Danville Military Institute in 1890. He was also a devoted member of the Main Street Methodist Church across Main Street from his home.
His interest in the revival movement caused him to become an evangelist and lay preacher. At one particularly successful 1892 meeting in Madison, North Carolina, there were more than one hundred converts.
Jim Schoolfield passed in 1902 of typhoid fever leaving an estate valued at $150,000 (about $4.4 million today). His widow continued in the home for 24 years.  In the early 1920s she remodeled, changing the high-Victorian Italianate exterior by adding a two-story Doric portico.  The upper floor was also converted to an apartment for Mrs. Laura Garrett Watkins. Lucy Schoolfield and two of her daughters, Sue and Lucille, occupied the main floor.
In 1904, the Danville Young Women's Christian Association was also founded in this home. In 1926, the home was sold to the YWCA and served as its headquarters for 46 years. A gymnasium was added to the rear in the 1950s, and the adjoining property at 758 Main Street was acquired as an annex in 1969.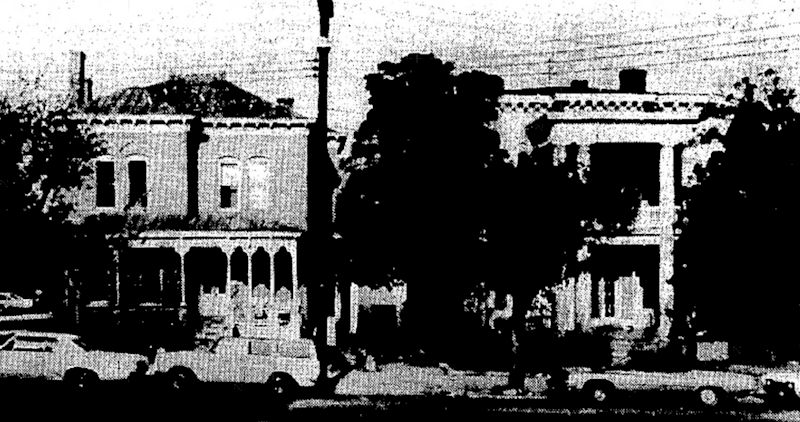 Demolition of the James Edward Schoolfield home / YMCA at 750 Main Street and the YMCA Annex at 758 Main Street began in 1972.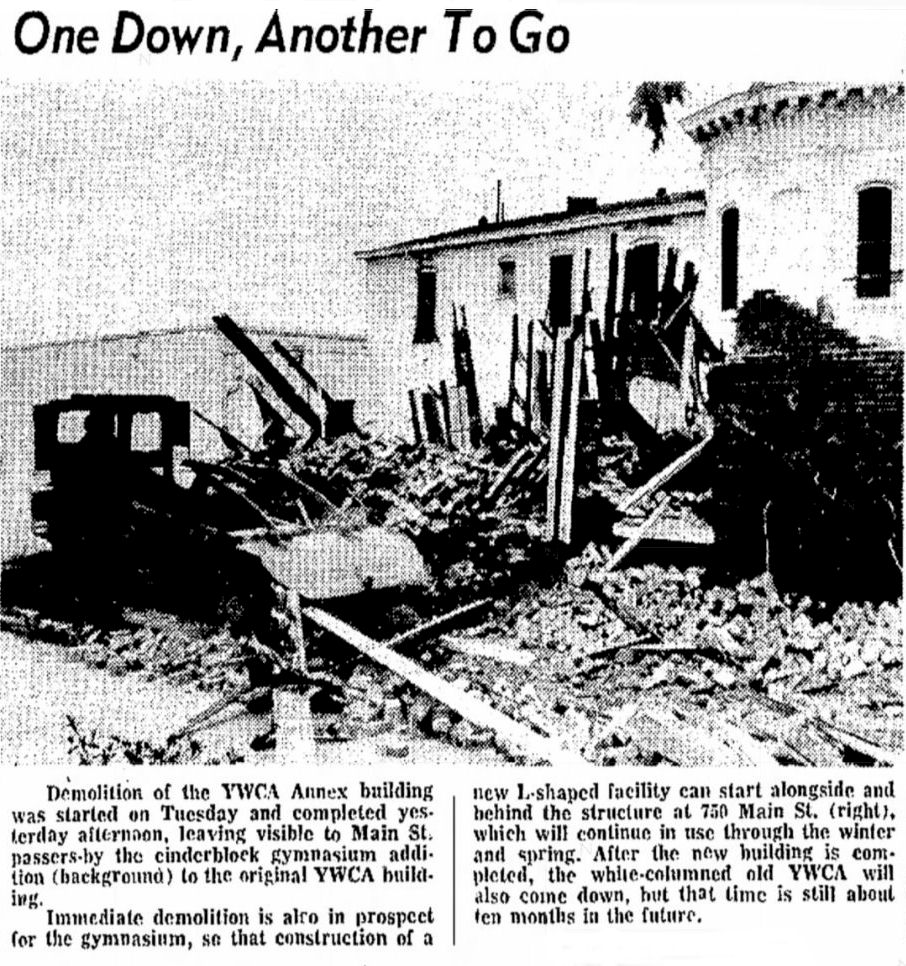 Their new quarters were erected on the same site. Sadly, the YWCA itself is closed. The building awaits a new purpose.