For 93 years, from 1883 until 1976, members of the Griggs family owned properties and homes on Green Street.
The Danville family patriarch was George King Griggs, born in Henry County in 1839.  George, shown above, attended the Virginia Military Institute and was commissioned a captain in the 38th Virginia Infantry on June 2, 1861.  He rose rapidly up the military ladder becoming a full colonel in May 1864.  He was wounded several times including at Gettysburg.  George surrendered his brigade at Appomattox.
According to A History of Henry County, George was a man of great executive force and judgement.  He joined the Danville and New River (later Danville and Western a.k.a. Dick and Willie) Railroad in 1881, and by 1886 had risen to General Superintendent, Secretary and Treasurer.  George was to have the assignment of extending the rails to the area of his birth and beyond.
In 1883, George King Griggs bought a lot on Green Street and erected a substantial home soon thereafter (below).  His family was living at 848 Green Street before 1888.  George remained at that address until his death in 1914.  The home remained with his second wife, Alice, until shortly before her passing in 1921.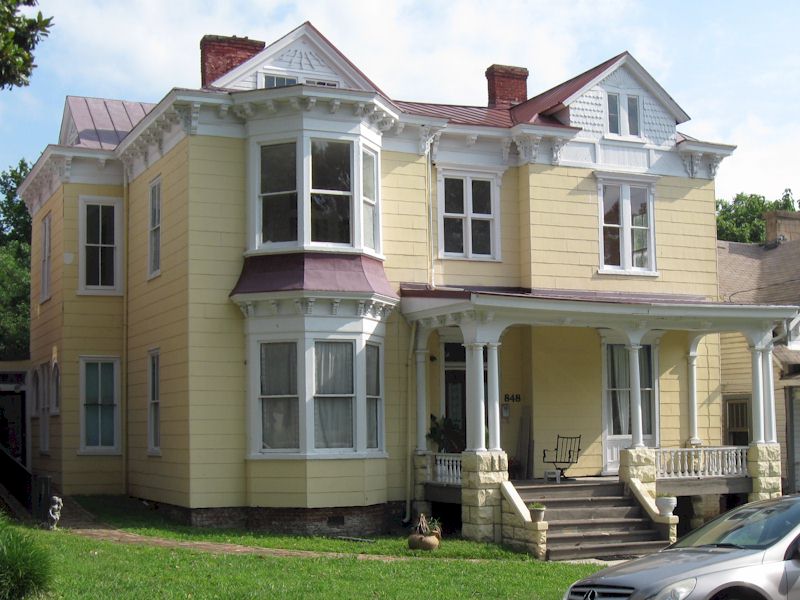 George's son Albert Boyd Griggs, first a clerk and then a depot agent and freight agent for the railroad, had a smaller home at 852 Green Street (below) adjacent to his father.  Albert lived there from 1890 until his passing in 1919.  His brother William Edgar Griggs, secretary and treasurer of the Danville Savings Bank, also lived there for a time.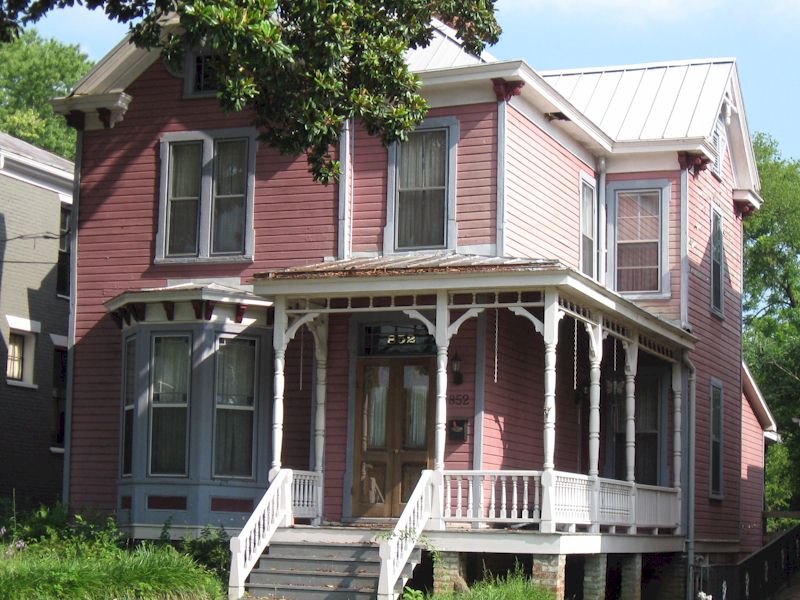 Another of George's sons, James Henry Griggs, a railroad conductor and later a commission merchant, purchased 808 Green Street.  He lived there from the late 1890s until about 1915.  That home is now being stabilized and prepared for resale.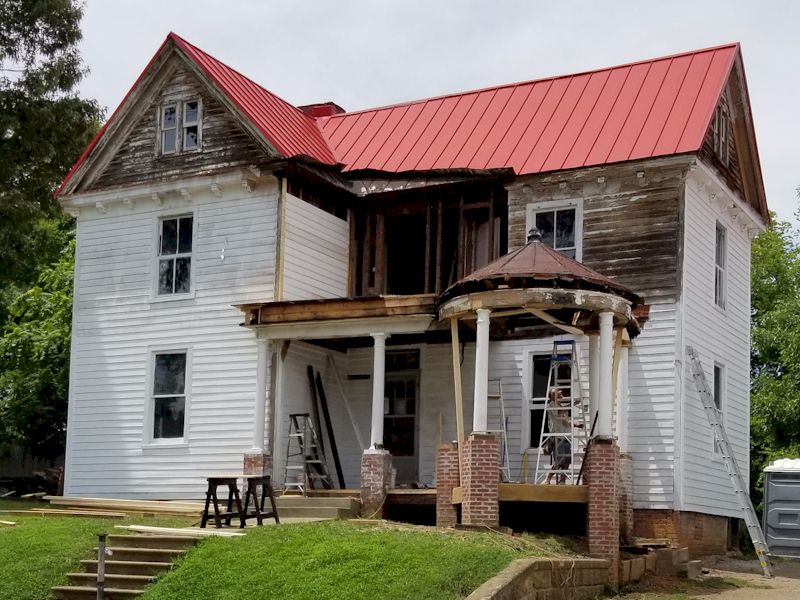 Lastly, George's son Archer Wesley Griggs, on coming of age, lived at 812 Green Street.  Of all the homes occupied by the Griggs family on Green Street, only this one no longer exists.  No records show the home after 1960.
Archer purchased the home at 875 Green in 1909, worked as an agent for the railroad, and remained at that address until 1919.  Upon his departure for Patrick County, he sold the home to his sister Lizzie Griggs Bruce.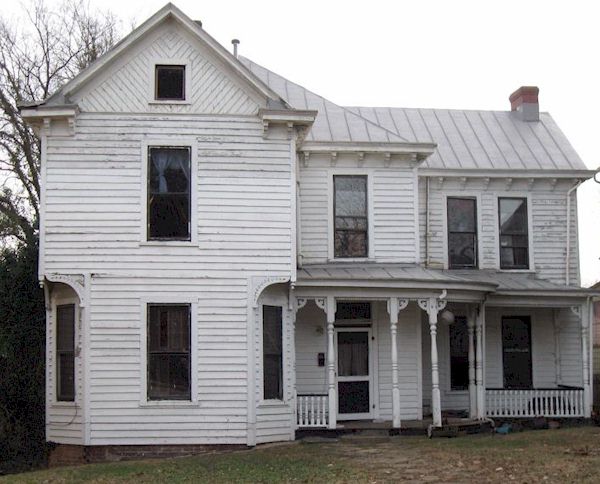 According to public records, Lizzie added a garage to the property late in 1926.  The garage was probably reached through a public alley that still extends from Colquhoun Street to the rear of the property.
Upon Lizzie's passing in 1952 this home was willed to her daughter Sara Elizabeth Bruce Gordon.  Sara remained on Green Street until 1976 when she moved to Culpeper.
For those who may be interested, it is said that the Civil War diary of George King Griggs is on display at the Museum of the Confederacy in Richmond.