Atop a hillside, approached by an old Indian trail that connected Wynn's Falls on the banks of the Dan River to the environs of Pittsylvania County, once stood a large and thriving grove of oak trees. Over time, the trees that crowned Danville's hilltop and lined its streets have largely disappeared, victims of age and disease and severe weather.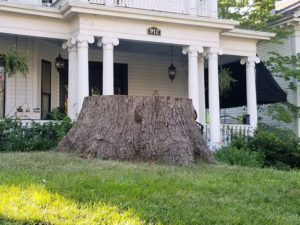 On June 30th, 2020, one of the last of these remaining trees, a victim to a lightning storm the previous summer, was taken down. Though the rings have yet to be counted, it is estimated that the tree, whose trunk measured five-and-a-half feet in diameter, could be as many as four hundred years old.  It's huge stump remains in front of the Cherry-Hall House at 912 Main Street.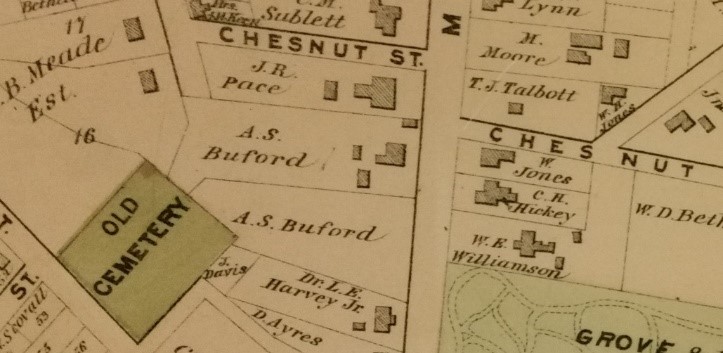 In 1857, Algernon Sidney Buford acquired the land on which the Old Oak stood, accompanied by many other trees that formed the grove from which Grove Street was named. Here he built his home, stables, and an office.  Five mansions have since been built on what was once Buford's land.
A sketch of Main Street from 1885 shows some of the already-massive oaks at the left.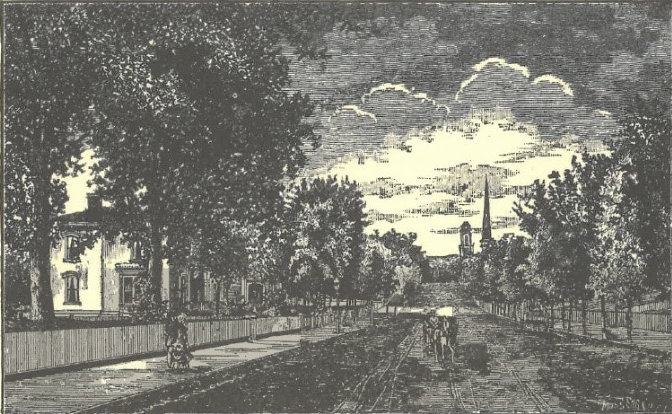 Goodbye giant oak. We will remember the history you saw and the shade you provided to passers by.