Ghost signs are the disappearing painted letters and illustrations on the sides of old buildings. They are the things that everyone sees but no one notices. They once lined the streets of almost every town and city including Danville. Practically every brick wall larger than ten feet square was once covered by an advertisement.
The signs are hand painted and are often more than 100 years old. There are many reasons why there are still there. First it's the paint. Good old lead-based paint. It apparently kept out water and sunlight better than modern paints (besides being toxic). Then there was our depressed economy. Paint to cover the signs was expensive.
There are four faded ghost signs visible in the Old West End at Five Forks. Two are on the side of the King Motors building at 762 Loyal Street — one for Dr. Pepper and another for Bagby Equpment. The Bagby sign appears to be painted over an an earlier sign.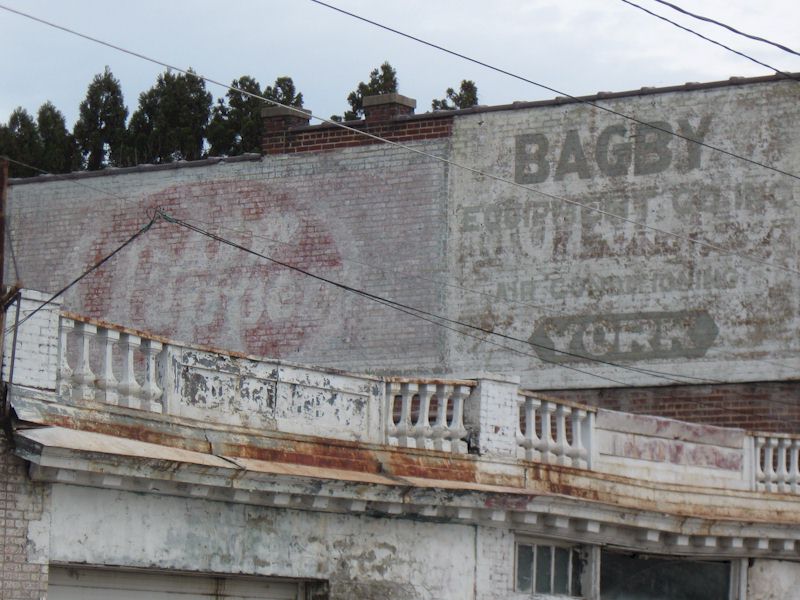 Another is on the side of 260 Jefferson Avenue facing Jefferson Street. The sign for Holsum Bread was likely painted in the late 1930s – before the building was encased in the recently-removed perma-stone. Earlier, this very old Five Forks building was Hagan Drug and then Central Pharmacy.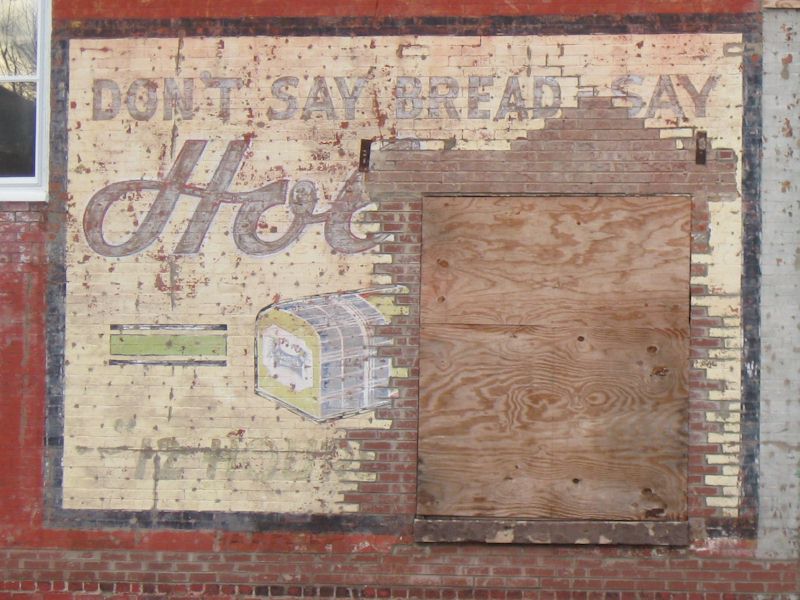 Last is on the side of 406 Jefferson Street facing Pine Street. Again there seems to be an earlier sign later painted with the Pepsi logo.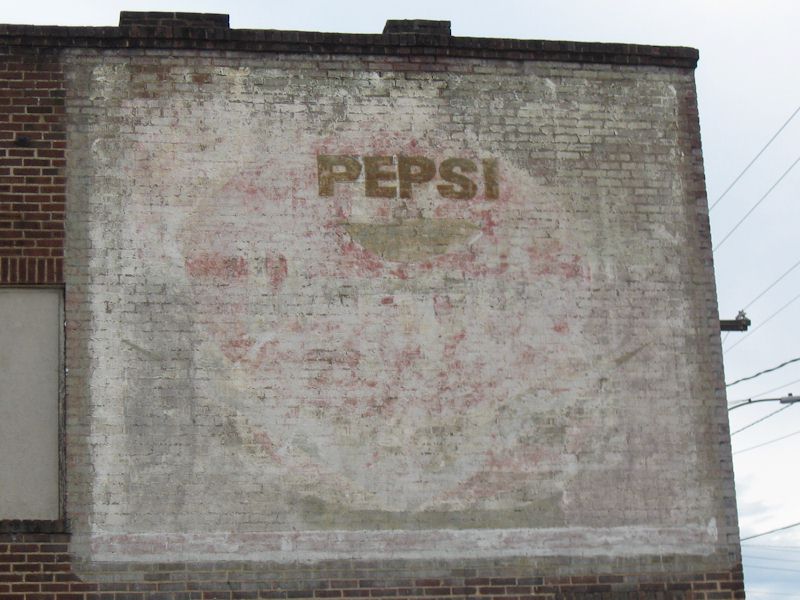 Friends of the Old West End is seeking old photos that might allow the restoration of these signs. Readers with photos of these buildings in their collections are urged to contact us at info@oldwestendva.com.