These antique vases and pitchers are just the tip of the proverbial iceberg. Some additional items available on Miss Bunny's Antique and Vintage Sale on June 4 and 5, 2021, from 10:00 to 2:00, are shown below.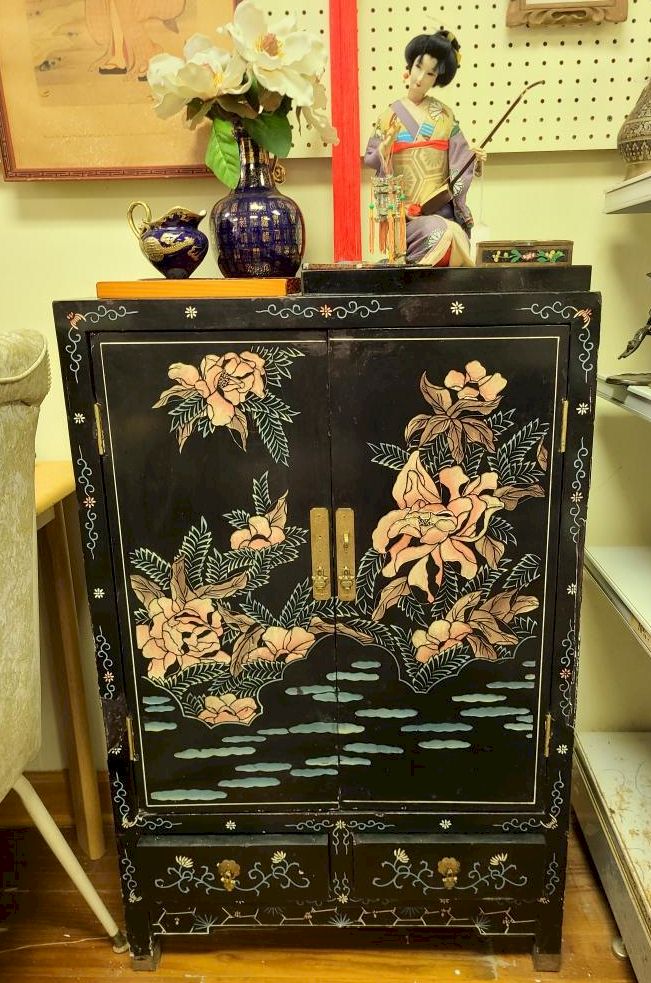 How about this hand-painted Asian chest.

Or perhaps an antique Chinese plate.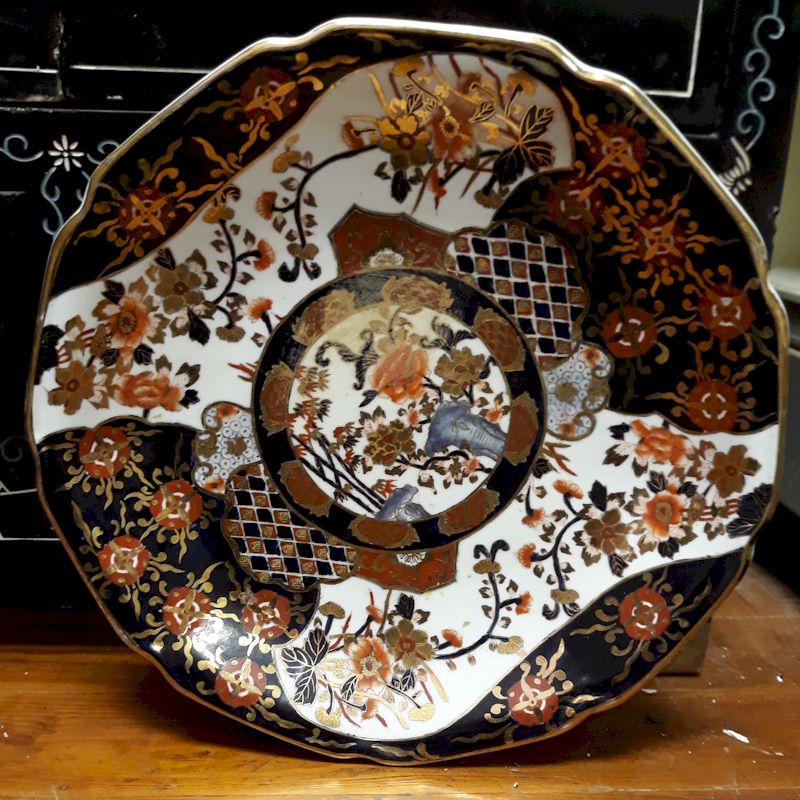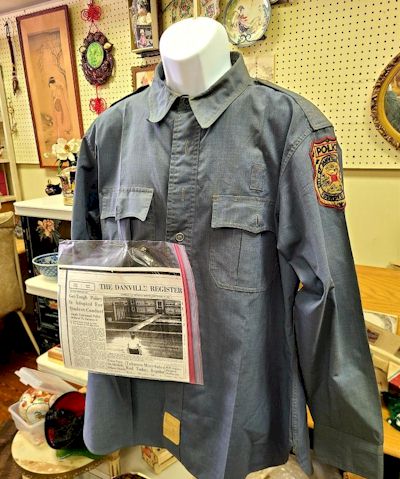 Maybe the uniform shirt of Police Chief Eugene McCain would be of interest.  McCain joined the police force in 1940 and served as chief from late 1960 until 1971. This included the time of civil rights demonstrations and unrest including Bloody Monday – June 10, 1963. McCain found himself at the center of the fray – damned by demonstrators and praised by others for enforcing the laws then in effect.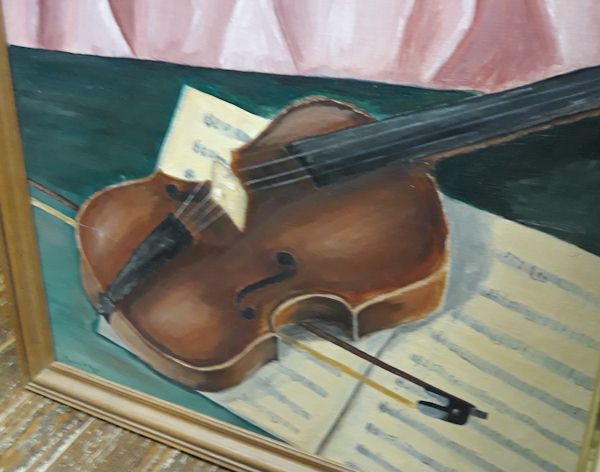 Play the violin?  Not this one, as it appears in one of the many paintings for sale.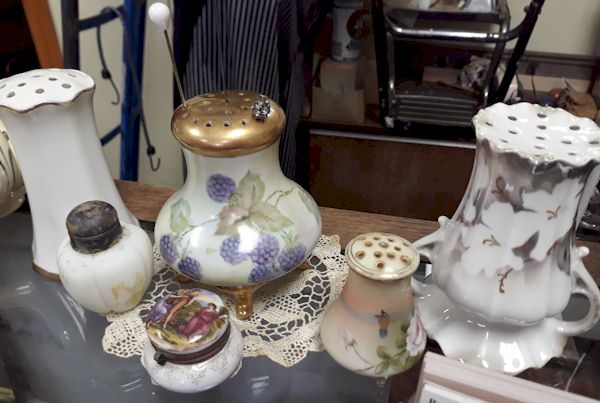 Pass the salt and pepper – and much more at Miss Bunny's.