Among the churches that grace Danville's Old West End is the Episcopal Church of the Epiphany.  The beautiful building that we see today at the corner of Main and Jefferson is from 1880.  It is the second building to be constructed on that site.
In the early days, Danville was a part the Episcopal Camden Parish.  Camden Parish was divided from the Antrim Parish to the east at the same time Pittsylvania County was divided from Halifax County in 1767.  While there was a parish, there was no church or place of worship at that time either in Competition (now Chatham) or in Wynn's Falls (now Danville).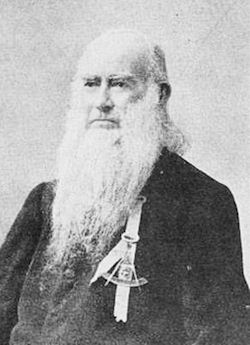 It is impossible to tell the history of Danville's Episcopal Church of the Epiphany without the mention of George Washington Dame, D.D.  In 1840, Dr. Dame was persuaded to come to Danville as headmaster of the Danville Female Academy.  He agreed to do so provided he could also go forward with the creation of an Episcopal Church.  He preached his first sermon in Danville on September 6, 1940.
By 1844, Danville's Church of the Epiphany had enough male members to have a vestry and the first church building was erected.  The first organ for the church was secured in 1850, and under Dr. Dame's stewardship the congregation continued to grow.  While there were multiple "sittings" by the early 1860s, expansion of the building was postponed due to the threatened unrest.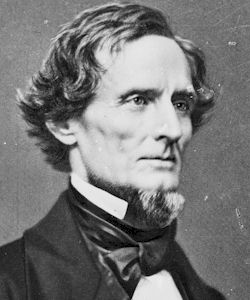 During the war, Dr. Dame also served as chaplain for the prisons and hospitals located here.  When Danville served as the Confederate Capitol, President Jefferson Davis heard one of Dr. Dame's sermons on Sunday, April 9, 1865.
Dr. Dame preached his last sermon in April 1895.  Because he was Worshipful Master of Roman Eagle Lodge No. 122, A.F. and A.M. nearly from the time of his arrival until 1868, and at the request of the lodge, he completed the writing of its history in September 1895.  He passed just three months later.
During his time at Epiphany, he solemnized 263 marriages, conducted 367 funerals, baptized 579, and saw the number of communicants grow from four to 343.  The Church of the Epiphany continues to prosper today.