Every year, our friends at the Danville Historical Society (DHS) offer a variety of holiday gifts.  Many of us collect the Christmas tree ornaments.  The 2018 ornament, shown above, features a tobacco barn in four colors and three levels of relief.  This ornament is available for just $20.  A limited number of 2016 (Home) and 2017 (Old Main) ornaments are also available for $25 each.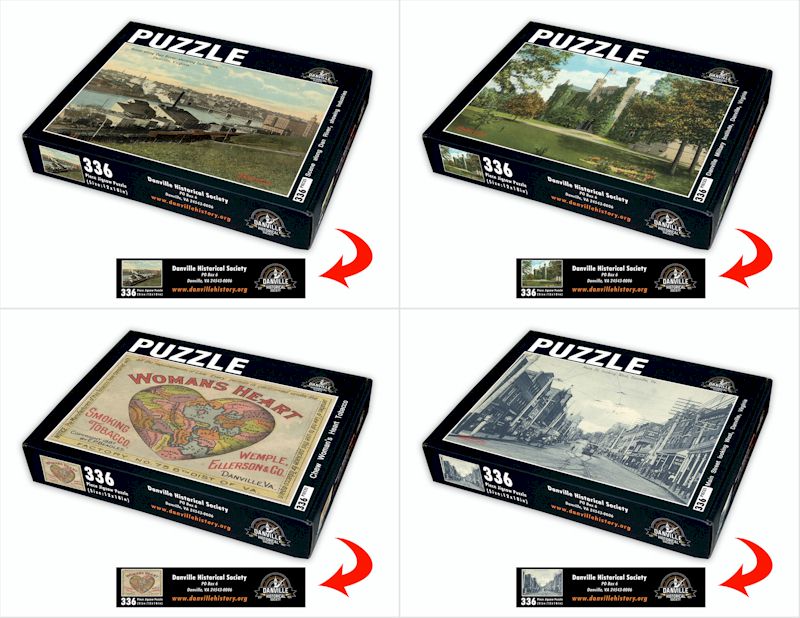 DHS is also known for its Danville jigsaw puzzles.  This year's puzzles, above, include an 1887 tobacco label from a Danville manufacturer. Woman's Heart Tobacco will be both charming and challenging. And if you enjoy a challenge, try your hand at the first ever black and white puzzle of downtown Danville. This particular postcard image was chosen because of the myriad details. Other puzzles are the iconic Danville Military Institute and a tranquil scene along the Dan River.  They are just the right size and complexity at 12 x 18″ and 336 pieces.  Still only $15 each.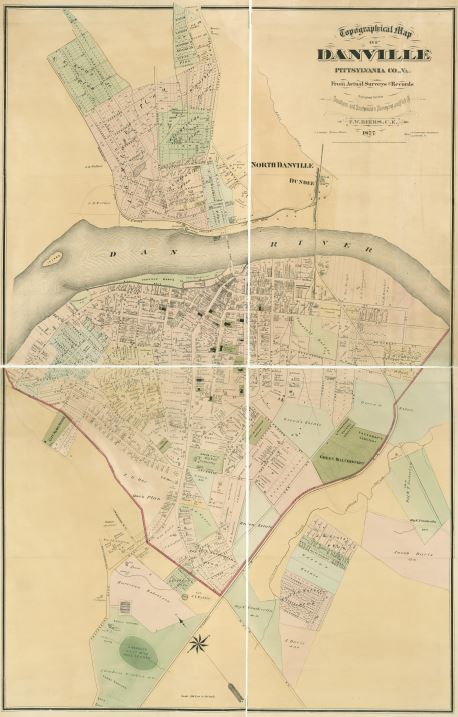 DHS also offers an 1887 full-color, two by three foot poster-size reproduction of the Beers map of Danville.  For those who want to wander the old streets or research the history of an older building, this map makes a great and inexpensive gift at $15.
All these items are available for pickup in Danville.  Contact DHS corresponding secretary Dave Corp at 434-709-4869 or davidc522@comcast.net.