By 1929 – the same year as Virginian Richard Byrd few over the south pole – Danville saw the beginnings of its present airport. However, even this airport was not the first. There was a small airfield just north of the river on the site that was most recently a K-Mart by 1927. Danvillian Rice Gwynn kept his fabric-covered biplane – a Gypsy Moth – at that location. The Moth (pictured above) was originally used for World War I flight training.
Richard Byrd's brother, then Virginia Governor Harry F. Byrd, made a stop in Danville during his 1929 air tour of the state. The governor and his party arrived in three Ford Trimotor aircraft – often called the "Tin Goose" – landing on the sod strip at the site of Danville's present airport.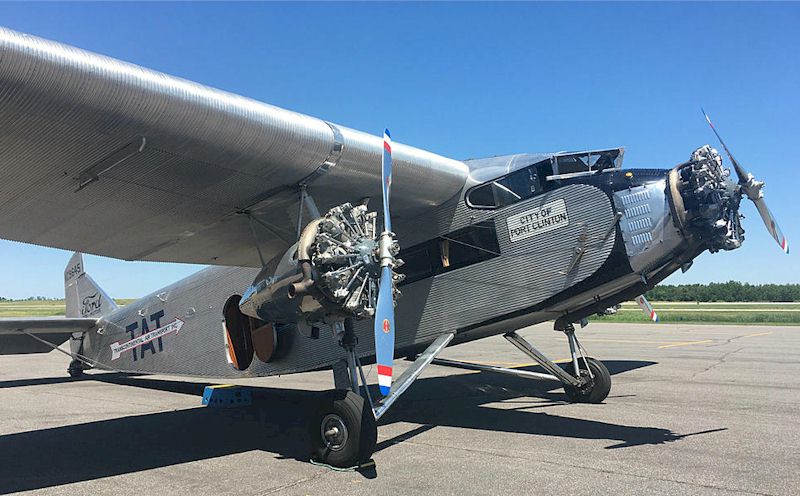 By 1940, there were two sod runways – 1200 and 1400 feet – and a beacon light. In those days, there was a string of beacon lights from Atlanta to New York allowing pilots to navigate at night. There was a similar light in nearby Providence, North Carolina, and an emergency rough runway near the Dan River in Blanche, North Carolina.
In 1940, the federal Civil Aviation Authority (CAA) committed to build two hard surfaced and lighted runways in Danville. Only two other Virginia cities were so fortunate – Richmond and Norfolk. However, before that could happen, World War II had begun. Work was discontinued on civilian airports unless they were important to the national defense.
Ultimately, the CAA (later the FAA) decided that the Danville would be a second line of defense and an important location for flight training. Bids for construction were received in February 1942 with a low bid of $1,237,000. Danville supplied the necessary land at a cost of about $150,000. The completed airport was officially opened on December 2, 1944. Brigadier General William D. Old made the dedication (photo below). Famed aircraft manufacturer William T. Piper also spoke stressing the need for more airports throughout the country.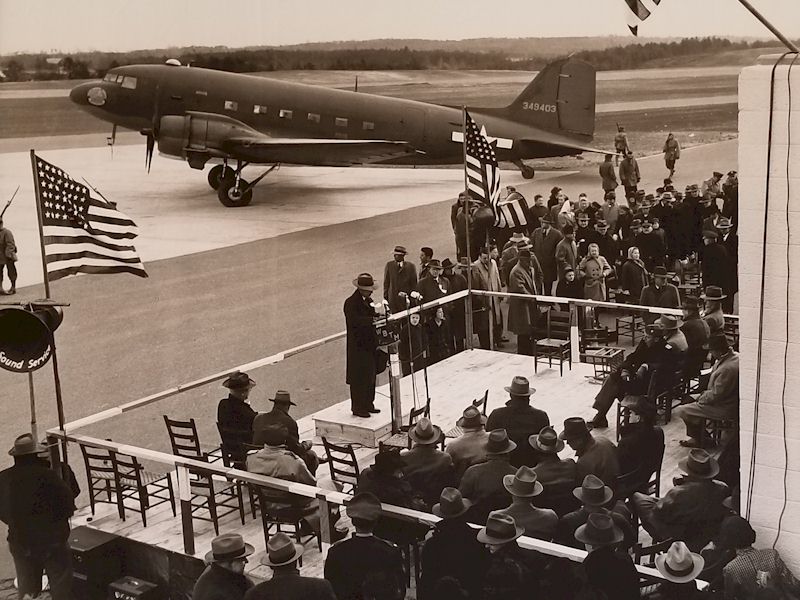 After the war, in 1947, the Danville airport saw its first commercial flights. Eastern Airlines, which operated from 1926 to 1991, was Danville's first carrier. At the controls of the DC-3 aircraft for the first flight on November 17 was Captain Doug Sager. Sager was a Danville boy, raised on Virginia Avenue. He is shown below at left with copilot Calvin Tinsley (from the Spring Garden area of Pittsylvania County), flight attendant Phyllis Sheeran, and Danville Mayor Everett E. Carter.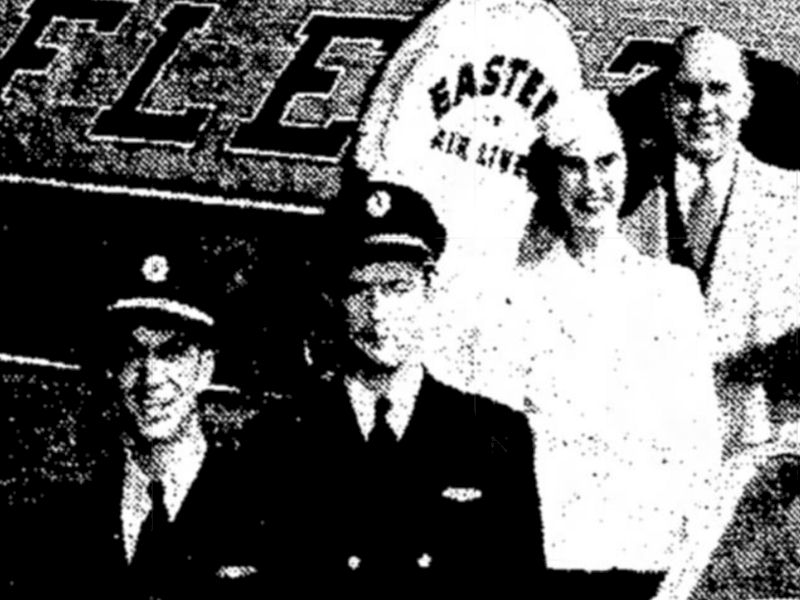 After Sager's marriage to Danvillian Dorothy Anderson, they resided in the Old West End at 1007 Main Street adjacent to Stratford College (shown below during its demolition) and 130 Holbrook Avenue. The Sagers later relocated to New York for his work with the airline.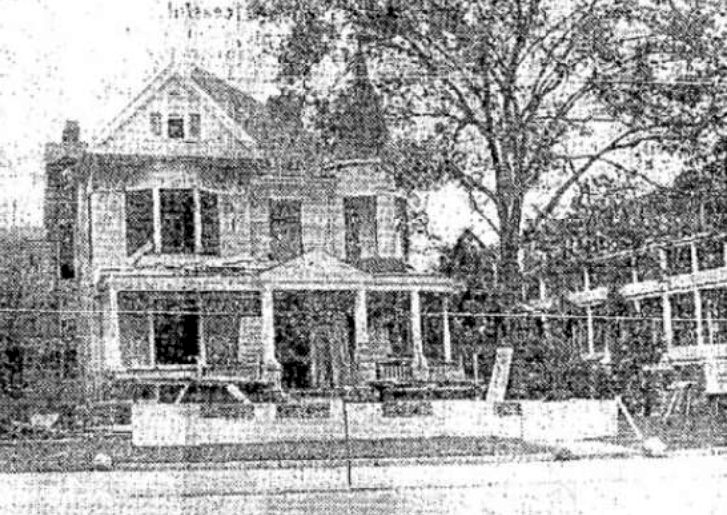 To meet the needs of air travelers, a small cinderblock terminal was also built in 1944. That building was replaced by the present terminal in 1962 (below).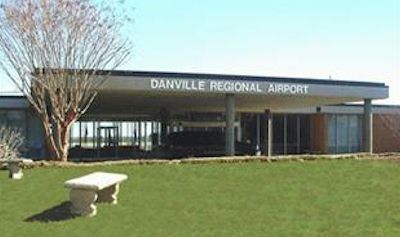 Beginning in April 1948, Piedmont Airlines also began flights to Danville and continued to do so until 1979. Eastern Airlines ended Danville service in 1962. And then there were none, leaving the Danville Airport to charter flights and general aviation.