This outstanding Millionaire's Row home was built for Colonel James Mastin Neal in 1890.  It is the second house to be built on this lot, preceded by the home of Mrs. Neal's father, Dr. O. N. Allen.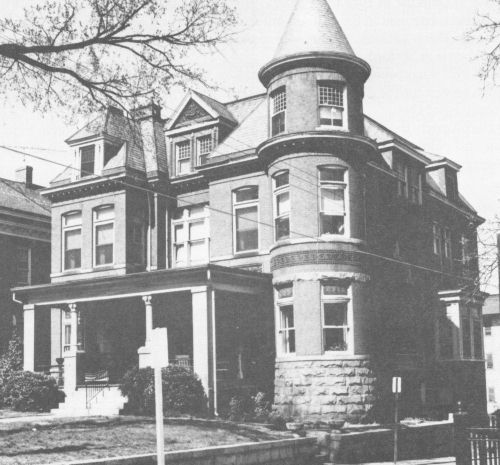 The present house is set on a rough-hewn foundation while the upper floors are more delicate with rich terra cotta bands.  A conical tower extends four stories, making the home appear to be a French Renaissance chateau.  James Henry Fitzgerald was the builder.  A 1970s photo, before the growth of the large Southern Magnolia, is shown at left.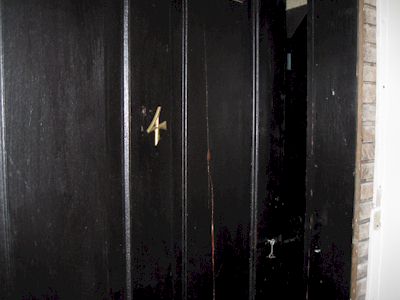 After the Colonel's death in 1907, his home was used as a boarding house.  The 1910 census shows 18 boarders.  In 1911, the house was sold to Mary H. Canada and became known as the Canada House – Boarding.  It retained this name for many years, even under subsequent owners.  There were 19 boarders in 1920.  By 1940, board was no longer provided but the Canada House had 18 lodgers.  Evidence of this time in its history includes numbered doors on the third floor (shown at right).
Acquired by Walter and Jeanett Meetze in 1978, their intent was a full restoration.  Substantial parts of that work were completed before their age became an impediment.  This beautiful home now needs new stewards.
This home has features too numerous to mention.  Among the finest are the Belcher Mosaic Company mosaic over-windows (example below).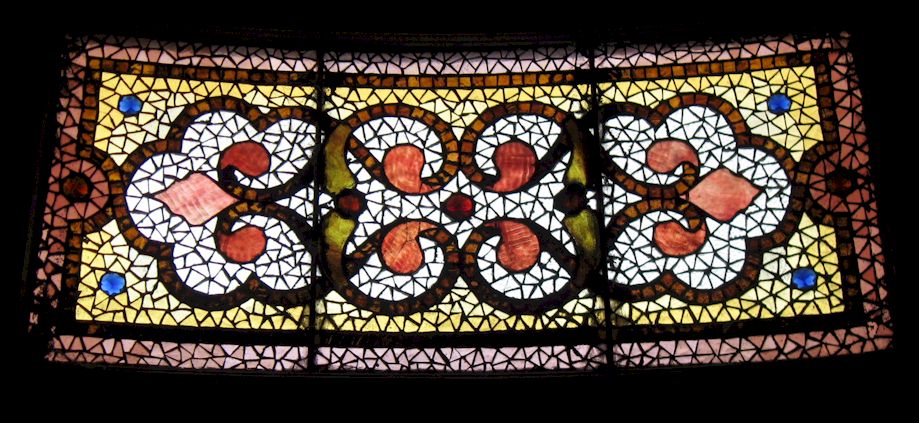 This fine home also includes five full baths, two half baths, crystal chandeliers, massive pocket doors, and more.