When the Eisenbergs bought the Worsham House at 871 Pine Street in March of 2019, it was in far from livable condition. Most of the plumbing had been located in additions off the rear and side of the house that was removed sometime after the Danville Redevelopment and Housing Authority took over the property in 2015. Additionally, most of the walls were removed of molding, plaster, and lathe and stripped down to the studs. The wiring had been removed and there was no electricity.
After purchasing the house, Joe and Melissa made several trips down from New Hampshire spending three or four days at a time cleaning the house of debris and preparing for new wiring and plumbing. Upon inspecting the walls closer, however, they found that the house was fairly unstable. Having established a good working relationship with a contractor in New Hampshire who is building a small second home for them there, they brought him to Danville to help out on their rehab project here. He arrived in November and immediately set to work, shoring up the foundation and reframing and stabilizing the walls.
In order to get the house to a state where they could live in it comfortably, the walls downstairs were insulated and covered in sheetrock. For future projects, however, Melissa is learning the art of applying traditional plaster, a skill being taught her by friend and restoration expert John Ramsey. In many of the downstairs areas, in the kitchen and hallways, wainscoat was applied on the lower third of the wall. As a means of honoring the historic feel of the house, old-house restorer and Old West End neighbor Larry Meder came up with the idea of using old panel doors.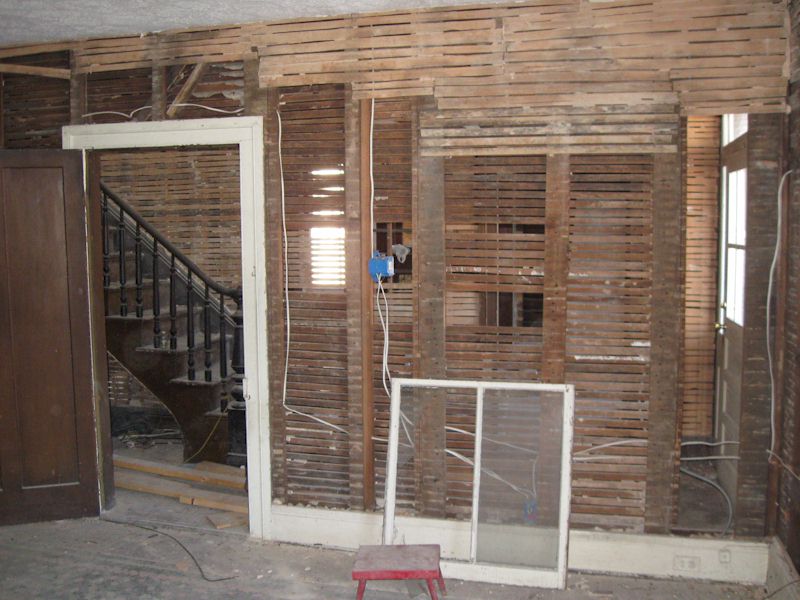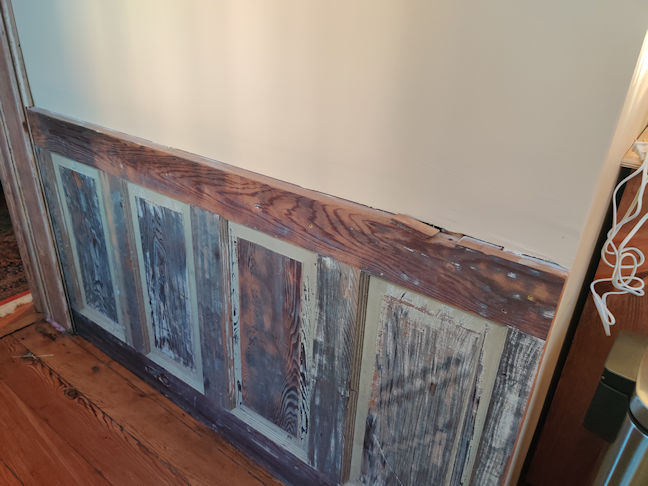 It was also in November that it became apparent that Joe was going to need heart surgery. He credits Danville for quite literally saving his life. Having suffered a heart attack over a decade ago, he thought he'd do some investigating to see what healthcare was like in the area. His doctors back in New Hampshire routinely checked his numbers and sent him out the door again assuring him all was well. Upon visiting with doctors here, however, he found them a little less dismissive of his condition. After running some tests, they found he was very close to suffering another heart attack if he did not have surgery. He scheduled the surgery and planned to do it here. Joe began searching for a house to rent, when a friend here in the Old West End offered the use of his upper floor. This turned out to be the perfect solution.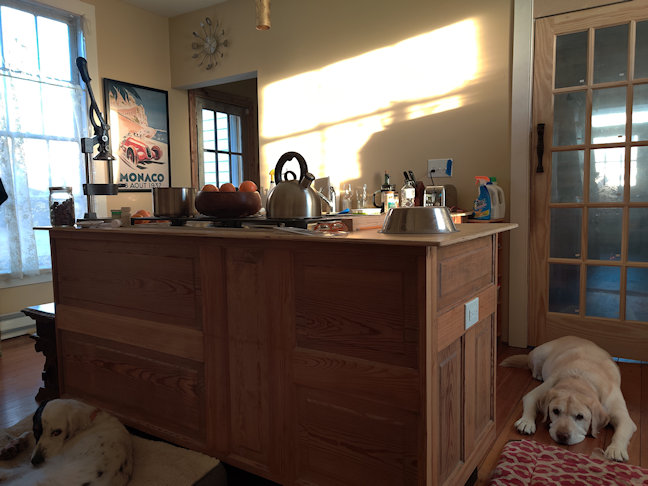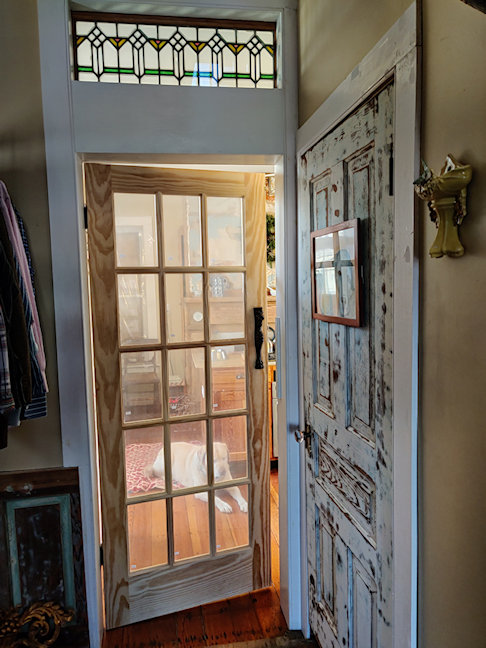 While Joe recuperated, work continued on the house. A wall was opened up to create a larger doorway into the front parlor shown before and after below. Plaster and sheetrock were installed in another parlor to provide for a temporary bedroom, and in the kitchen, an island and cabinets were built to provide for a sink and a range.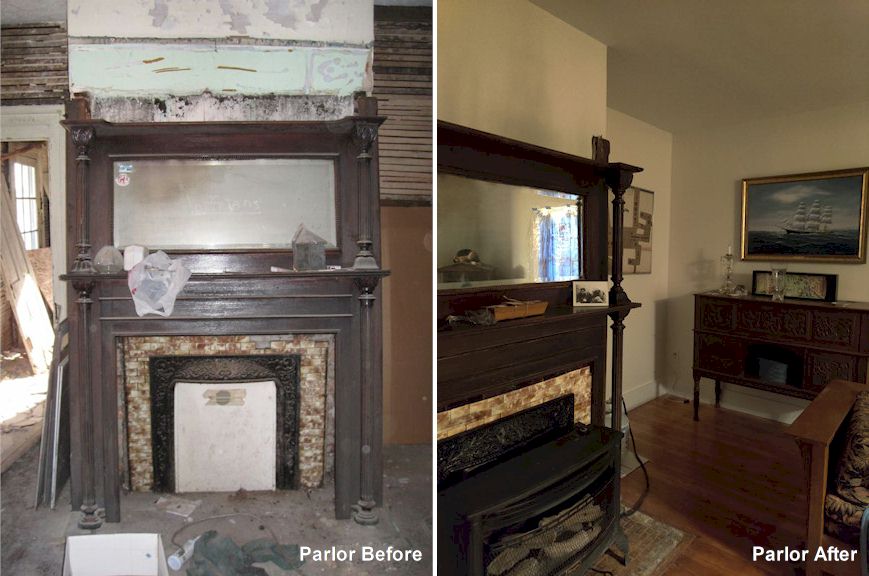 By Christmas they were getting anxious to move in. After applying a little pressure on their contractors, they came up with a solution for the bathroom—a space beneath the stairs just large enough for a commode and a small shower.  There wasn't quite enough room for a sink as well, however, and so Melissa found a self-contained fold-out sink from a train to place in the alcove beneath the stairs.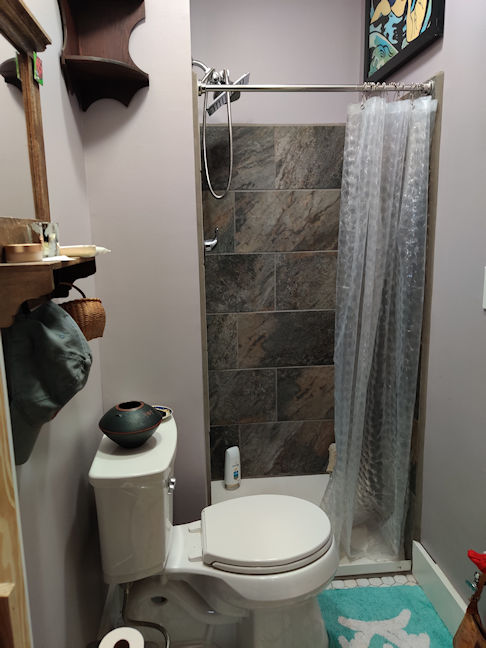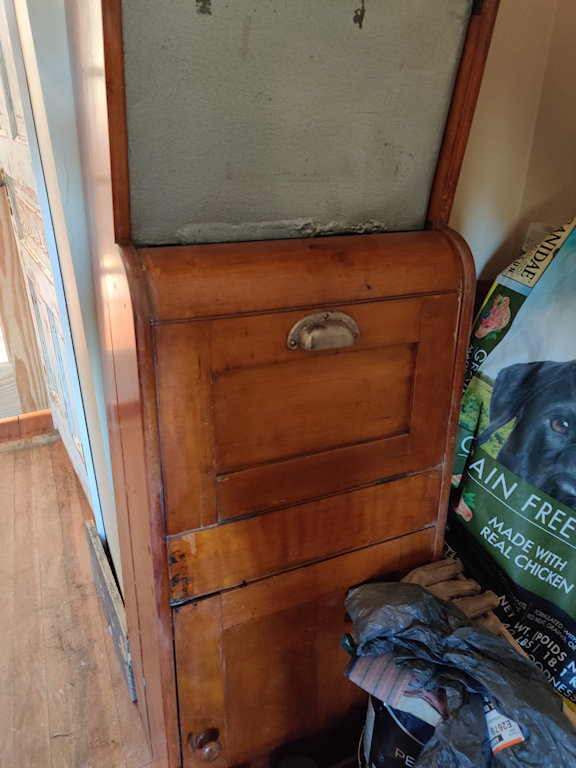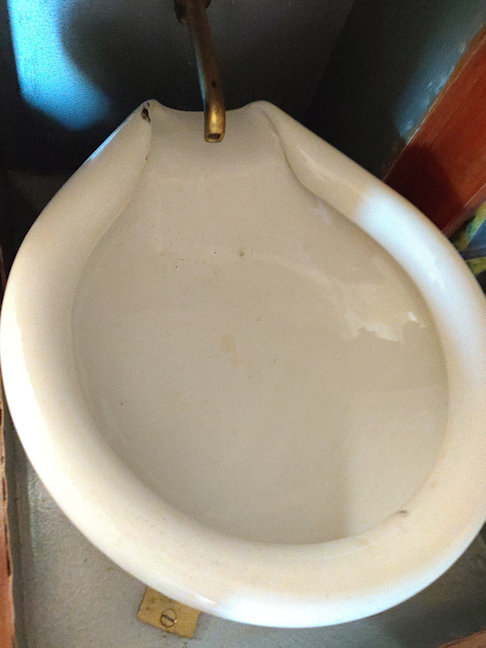 It's important to the Eisenberg's that, in their rehabilitation efforts, they are sensitive to the historical nature of the house. Since the home's interior will mainly be constructed of new materials, they are eager, where they can, to preserve the feel of well-worn history. Above the kitchen mantle, for instance, crumbling plaster has exposed the brick of the chimney. Rather than repairing it so that it looks new, Melissa has elected to preserve the worn look of it, even applying some scraps of wallpaper found in the old kitchen outbuilding behind the house and sealing the broken plaster so that it is in a state of preservation rather than being restored to pristine condition.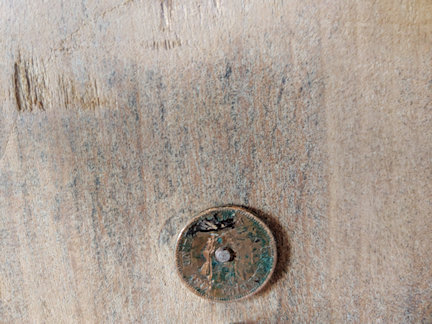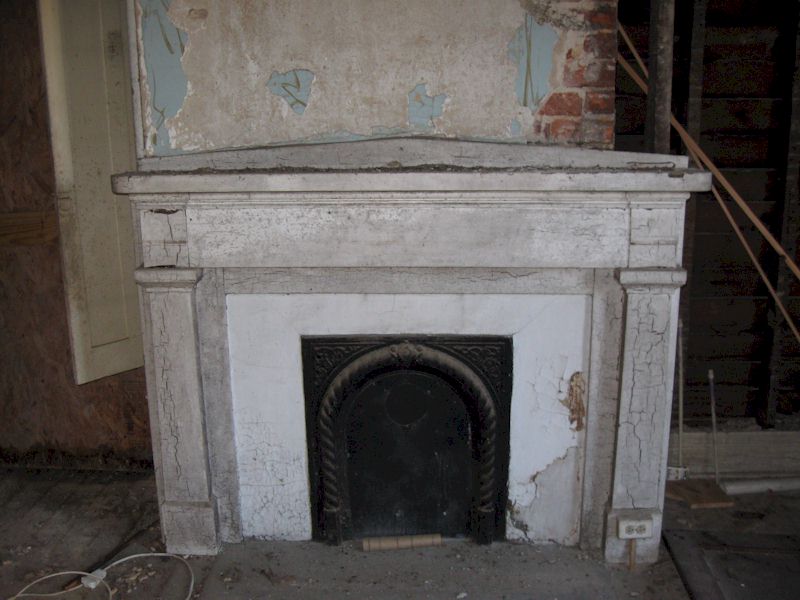 In stripping the kitchen mantle, an old Indian Head penny was found attached to it. It has been stripped of paint, but left in its position of honor, where some previous owner affixed it. The kitchen fireplace is also interesting in that it houses an alcove cupboard on one side of it. Larry Meder of Mador Restorations thought a matching one on the other side would be befitting and so a second cupboard was installed and provides some much needed storage space. Above the kitchen door, Melissa found a home for a stained glass window she has been carrying around with her from place to place for the last many years.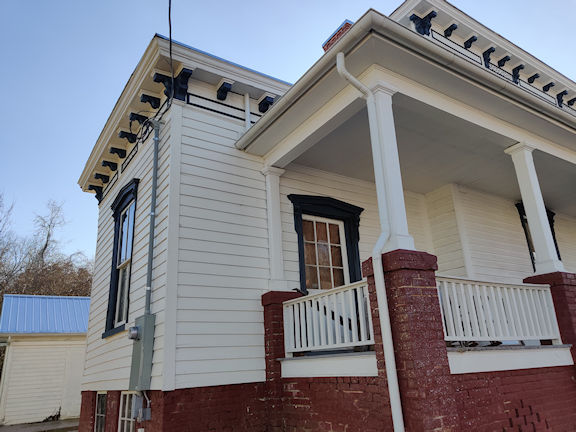 One interesting feature of the house is that it has a "traveler's room". Traveler's rooms were provided accommodations for visitors and guests who were unrelated to the family. They were a room, typically on the ground level, with its own entrance and inaccessible from the interior of the house so that the privacy (and the safety) of the homeowners was preserved. While there is presently a door to the interior, Joe and Melissa are uncertain what they want to do with the room. The idea of restoring it to separate living space for Air Bnb has crossed their mind. The room is only missing a bathroom to make it truly useable as such. But other ideas are being tossed around, as well.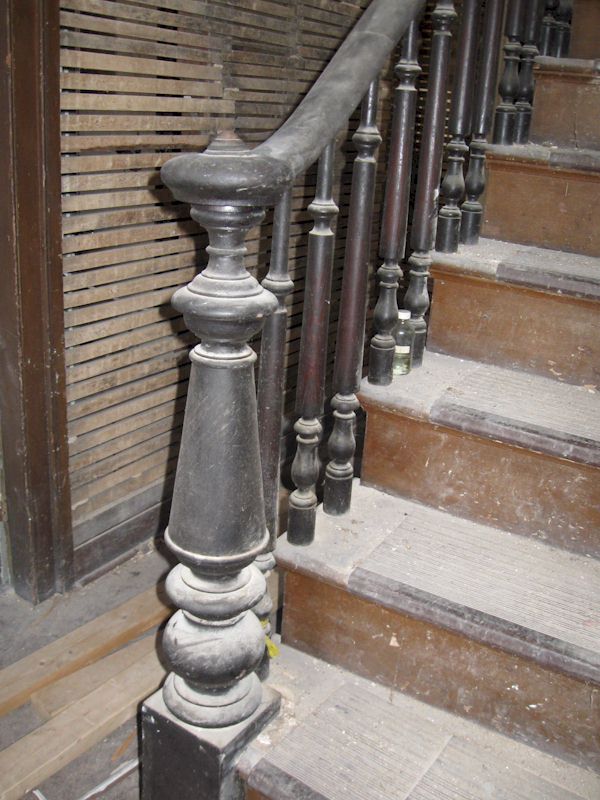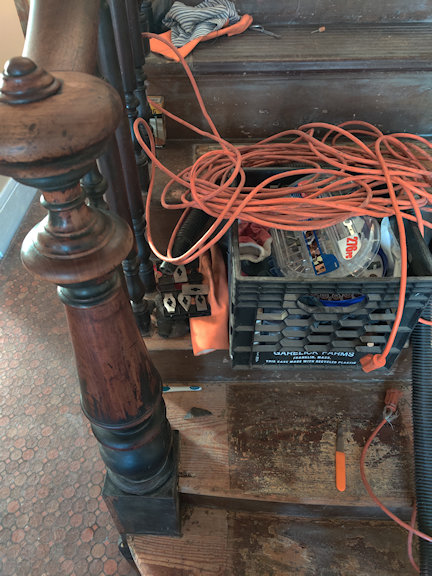 The second level of the house is a project that has yet to be undertaken, though the framing and insulating has been complete. In preparation for that, Melissa is currently working on restoring the staircase in a manner that feels honest to the house and respectful of what it offers to the house historically, particularly as it's one of few architectural elements that remain.