John Wesley Carter was born in Halifax County in 1855.  As a boy he received his training for his future career in his father's store and mill.  At the age of 14, he moved to Reidsville where he clerked in a store.  In 1873 he relocated to Danville, where he worked for W.P. Robinson and Company as a clerk.  He then joined J. F. Rison for whom he worked for four years.  He next partnered with William P. Hodnett in the firm Hodnett & Carter before opening J. W. Carter & Company with his brother Joel sometime before 1881.  That company, located first on Main and then on Craghead Street, was the first wholesale grocer in the city.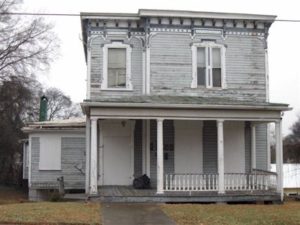 In 1879, Mr. Carter married Margaret Redd, daughter of C. E. Redd.  From before 1890, John and Margaret lived at 870 Pine Street (shown at right).  Together the couple had nine children including Epps, John Jr., Annie, Joel Kenneth, William.
John W. Carter was a member of the city council from 1898 to 1910. He became a member of the school board in 1912 and a year later was elected chairman.  He passed in 1919.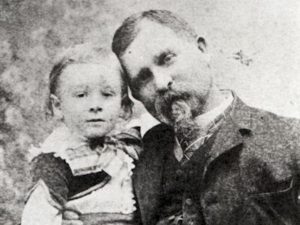 John and Margaret's son, John W. Jr. was born in 1887.  He is shown with his grandfather Redd in 1892.  He attended Randolph Macon College and returned to Danville to work in the newspaper business.  Later he answered the call to practice law, attended the University of Virginia, and returned to Danville in 1910 to practice.  He did so with much success, also becoming a Commonwealth Attorney.  In 1939, he was elected to serve as a state senator.  He held that position he held until his death two years later.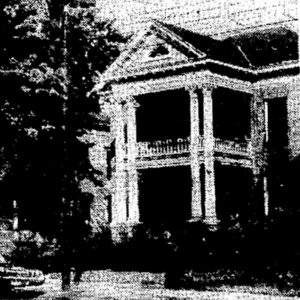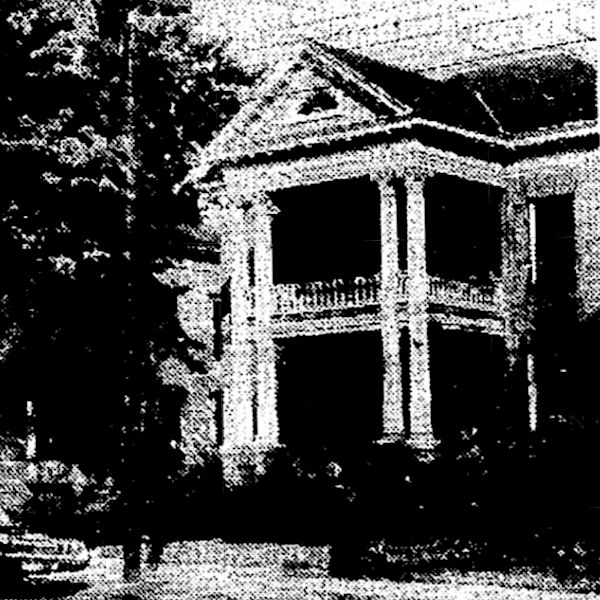 In 1911, John W. Jr. married Mary Freeman. The 1920 census shows the couple living at 155 Holbrook Avenue, the Greenville Penn house, now owned by Frank and Elizabeth Russell.  In he mid-1920s and early 1930s, the family lived at 810 Main Street (at right).  Wife Mary had a decorator's shop there in the 1930s.  The house, along with its neighbors at 818 and 824, was demolished in the 1960s for the "new" YMCA.  That building is now the Union Church.
On March 6, 1941, while in Richmond on a business trip, John W. Carter, Jr., fell ill and checked himself into a hospital there.  His family was notified at 3:00 a.m. that his condition was "not good." His wife, along with law partner, Hugh T. Williams and another friend, rushed to his side.  Mr. Carter survived the episode of coronary thrombosis but remained in the hospital for several weeks.  He was at last transferred to Danville hospital on March 29 where he continued to rest for some time.  In late September, he entered the hospital in Danville again with similar complaints. Two days later he died of heart attack.
A sister, Marguerite Carter also lived in the Old West End renting rooms at 159 Holbrook Avenue for about twenty years from the 1970s until the 1990s.  Another sibling, Joel Kenneth Carter, a plumber, owned the old Slaughter Home at 154 Sutherlin Avenue and lived there from 1950 to 1971.
John Wesley Carter Sr.'s home at 870 Pine street is presently for sale.  See the listing.