The home at 940 Green Street was one of the many homes inhabited by the Carrington family. Col. Alexander Berkley Carrington (Sr.) lived at 622 Holbrook Avenue. Other Carrington family homes included 507 Holbrook Avenue and 614 Holbrook Avenue.  The house at 940 Green was built some time after 1920, as it does not appear on that year's census. The first time it appears in the city directory is in 1927, where Alexander Berkley Carrington Jr., known as Berkley, lived here. It's possible the house was built by the Carrington family, either by Berkley himself, or by Col. Carrington for his son.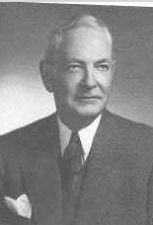 Alexander Berkley Carrington, Jr. was born to Col. Alexander Berkley Carrington and Mary Taylor on January 26, 1895. Berkley followed in his father's footsteps in the tobacco business, beginning his career as a factory foreman in his twenties with Dibrell Brothers, and working his way up from that position to buyer, supervisor, assistant secretary, and then vice president of the company before being named president in 1936. After retiring from the position in 1951, he continued to serve as chairman of the board until 1968.
In his duties for Dibrell Brothers, Berkley traveled annually to Europe and Africa, where he promoted the Dibrell Brothers brand, and the use of tobacco in general.
In addition to his employment with Dibrell Brothers, Inc., he was also chairman for the board of the Mutual Savings & Loan Association, and for American National Bank & Trust, Co. from 1949 to 1970, though he had been on the board since 1926. He was awarded honorary life chairman by that organization for his many years of service and dedication. He was also director of Dan River, Inc. for many years, and was a trustee of Hampden-Sydney College, Stratford College, and Danville's Memorial Hospital, as well as for the First Presbyterian Church.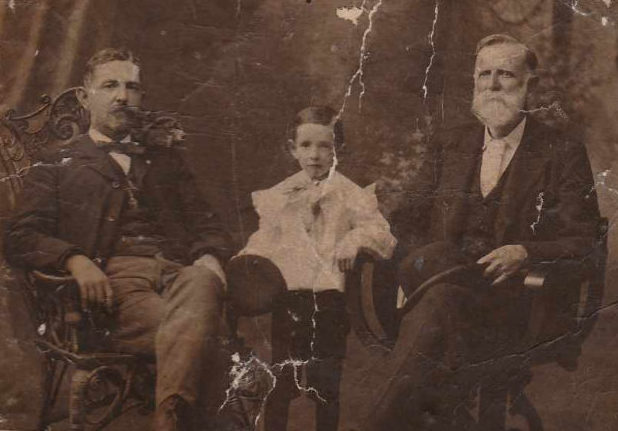 Berkley and his wife Ruth did not remain in the Green Street house long. In the 1920's and 30's the Forest Hills neighborhood was being developed and drew the prominent names of Danville away from the Old West End. By 1930, the house belonged to T. Lawrence Patrick.
Mr. Patrick was 44 when he took ownership of the home. He was born in Richmond in September 1874 to Thomas J. Patrick and Laura Ann Crump. Mr. Patrick married Louisa Cabell Loving in 1907. Mr. Patrick also worked in tobacco, first as a bookkeeper and then as a leaf dealer. The couple had two children, Lawrence B. and Meade C. Patrick. The family resided in the house until some time after 1950, when the house was sold to W. Vaden Guthrie, Jr. and his wife Tennie Irene Waldrop Guthrie. Mrs. Guthrie worked in education, teaching physical education both here and in Concord, North Carolina previous to the family's residence in Danville. She also coached girl's basketball and later became a Guidance Counselor at George Washington High School.
In recent years the house has been used as a rental. The charming Colonial Revival home is presently for sale and move-in ready. See the listing here.