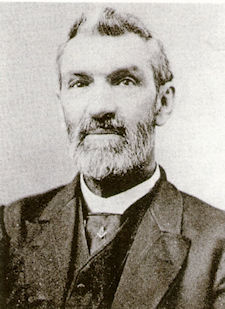 The W.P Averett House at 157 Holbrook Avenue was built in 1892 for William Penick Averett. Mr. Averett was the fourth of eleven children born to John Taylor and Louisa Frances Penick Averett.
The Averett legacy in Danville's education system began before the Civil War when John Taylor Averett's sister, Jane Taylor, became a teacher at the Roanoke Female College. She married fellow teacher Nathan Penick (Louisa's brother). In 1858, Jane's brother, Joseph James, joined the faculty. John Taylor Averett, about this time, also began his work in education, establishing a military school in Ringgold. After the war, he opened a second male school which he ran for a time before moving to Danville and taking charge of a boys' school here. In 1872 he became the first principal for the Danville Public School system and served in that role for several years. That same year, his brother Samuel Wooton Averett became president of Roanoke Female College, and the following year he invited John to join him as co-president. It's little wonder, therefore, that the school eventually took on the family name becoming Averett College in 1917 and Averett University in 2001.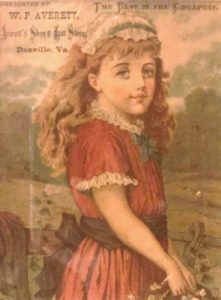 William Penick Averett was born in 1859 in Halifax, Virginia and married Mollie E. Wilson of Charlotte County, Virginia in 1880. Upon arriving in Danville he set himself up as a shoe merchant in a store located "opposite the Masonic Temple". To draw patrons into his store, he collaborated with the street car driver and paid the fares of those who came in to shop at his store. Life eventually took the William Averett family to Lexington, Kentucky where he became a general agent in the Mutual Benefit Life Insurance Company. He died in 1927 of an apoplectic stroke.
By 1899 the home had a new owner. Mr. Robert Hugh Thomas bought the home for himself and his bride, Mary Meylert Urquhart Thomas of Luzerne County, Pennsylvania whom he married just three years prior. Born in 1867 in Bedford County, Virginia, Mr. Thomas was also a merchant, though this time in the hardware trade. The Thomases did not remain long in Danville. After five years here they returned to Bedfordshire county, where Mr. Thomas operated a store for the Island Creek Cole company. Twelve years later, the family relocated again to Logan, West Virginia where he died on Christmas day, 1936 of a cerebral hemorrhage following a surgery he had undergone a few weeks earlier.
In 1904, Powhattan Fitzhugh Conway left the home he had built for himself and his wife on Sutherlin Avenue and relocated to this home. By 1920 the house had changed hands again when Mr. Conway sold the home to take up residence at the Acree House at 833 Main Street.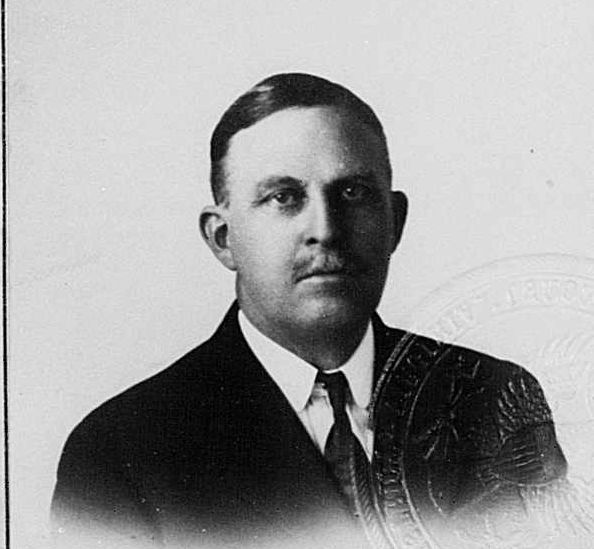 The new owners of the Holbrook Avenue residence were Robert Temple Cole and Hattie R. Cole. Robert Cole was born in 1861 in Mecklenburg County, Virginia. On Valentine's Day, 1898, Mr. Cole married his first wife, Clarabelle Terry. The couple had one child, Robert Walker Cole, named after Mr. Cole's father who died when he was but seven years old. Clara died shortly after the child was born, and Mr. Cole was married again to Rachel Hatwell "Hattie" Hickman of Richmond, Virginia. Mr. Cole, a Tobacconist, arrived in Danville from Richmond around 1915. Employed by the Jno. E. Hughes Tobacco Company as an international representative, Mr. Cole traveled to Denmark, Sweden, Holland, Norway, Germany, and Austria on behalf of the company. The family remained in the home only a few years. When Mr. Cole died in November of 1921 of heart failure, his wife returned to Richmond and the home was sold again.
John C. Dickenson and his wife, Pattie, purchased the property after Mr. Cole's death, having previously lived at 858 Pine Street. Only a few months after they moved in, however, Mr. Dickenson passed away.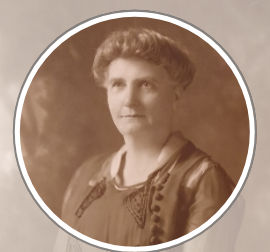 Mrs. Dickenson was born Pattie Belle Dudley in Franklin County, Virginia. She married tobacconist John Chesley Dickenson in November of 1880, and the family arrived in Danville in 1889. In 1934, the house suffered a fire. It is believed that Mrs. Dickenson used the insurance money to convert the house into an upstairs/downstairs duplex. Mrs. Dickenson passed away in 1935, leaving the house to her daughter Hazeltine Bell Dickenson, whom they lovingly called Tinie. Tinie lived in the house until her death in 1973. She never married and had no children, and so, upon her death, the house passed jointly to all of her nieces and nephews, the grandchildren of John and Pattie. Some time in the 1980's, grandson John G., Sr. moved into the first floor apartments, buying out the interest from his siblings and cousins. In 1998, John G. Dickenson, Jr. purchased the house from his father. It was he and his wife Kathryn, who lovingly restored the home and reverted it back into a single-family residence.
The present owners are equally as respectful of the home's history and determined to preserve this example of important Danville architecture for generations to come.