Once upon a time there were two Main Street houses. James and William Lipscomb, brothers and business partners, built their homes side by side, mirror images of each other and with their porches facing that they might share an evening smoke without ever having to leave the comforts of their own respective homes. Of the two houses, William's alone remains standing.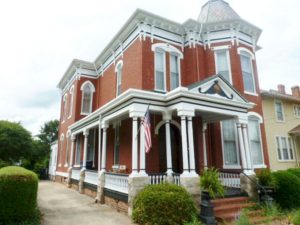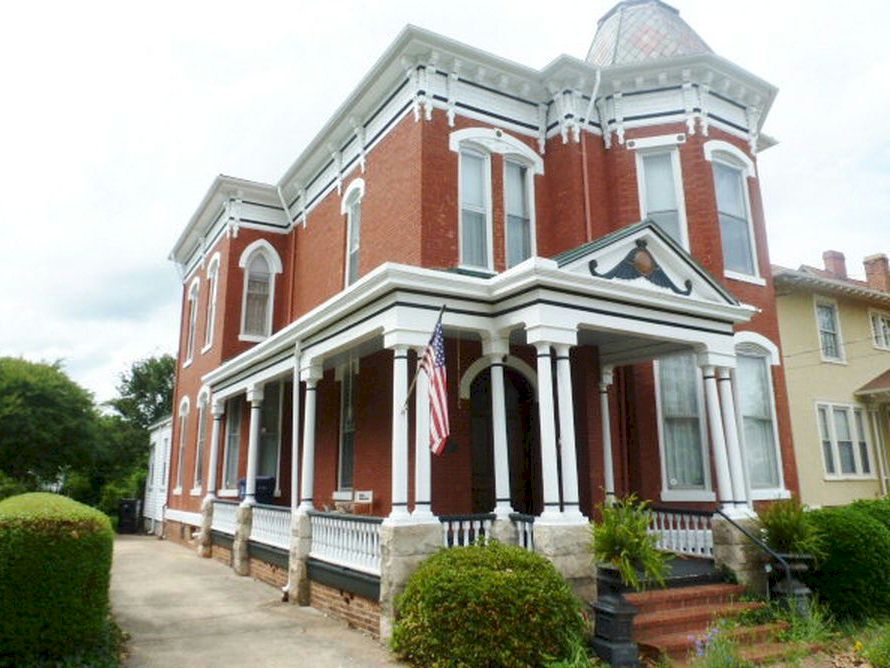 William Lipscomb served in the Confederate Army and achieved the rank of third sergeant. In 1881 he was listed in the city directory as operator of a grocery and general mercantile store by the name of W.H. Lipscomb and Bro.  The brother, of course, was James.  By all indications the two were very close, despite the fact that there were ten other siblings.
In 1902, just eighteen years after his house was built, James died.  The house and estate were sold to another neighbor, James Gabriel Penn.  Penn tore the house down to make room for expansions he was making to his own lavish home next door.  The bricks from the home were salvaged to build a carriage house with servants' quarters. One cannot help but wonder how William felt about his brother's house being torn down.  Was it a relief to him, or a tragedy?  Perhaps it was both.  William continued to live at the address until his death in 1913.  His wife survived him and remained in the house until her death in 1938, leaving the house to their daughter.  The house was owned by four generations of Lipscombs until it was sold in 1962 to Dr. M. Howell Watson, an ophthalmologist from Chatham who converted the house to office space downstairs with his residence above.
The house, built in the Italianate style with French Revival and Gothic influences, is approximately 3,200 square feet and consists of three bedrooms and two and a half baths. It has been completely restored but with modern conveniences and is move-in ready.  See the listing.