The home at 241 Jefferson Avenue appears to have changed hands often during its existence and is ready for new owners again.  (See the listing.)
For a time, brothers Byrd Whitfield Ballou and Charles Edward Ballou lived in the house. They worked together in the tobacco trade and were also partners in the Ballou Flouring Mills they established. B.W. operated the mills here in Danville, while his brother Charles assumed management of those in South Boston. The following year, Charles was charged with embezzlement and left for Wilson, North Carolina, to seek asylum. His brother took over the mills, but they were soon shut down. Charles was vindicated a few months later and returned to Danville to work again in the tobacco business, where B.W. had also maintained interests. Eventually both brothers moved away – B.W. to Pittsburgh, where he died in 1931, and Charles to Roanoke, where he died in 1939. The gentlemen were nephews of the famous Captain Charles A. Ballou, for whom Ballou Park was named.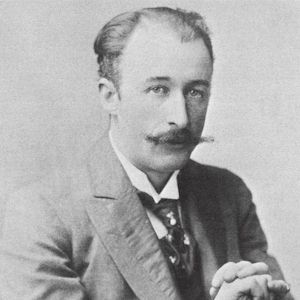 Sometime before 1910 the Robert S. Phifer family moved into the house. Mr. Phifer came to Danville from Charlotte in 1887 in order to take charge of the music department at Roanoke Female College (later Averett University). Professor Phifer was trained in music in Leipzig and personally knew some of the popular composers and musicians of the day. Under his charge at the college was music instructor Frederick Delius (at right), who would eventually become one of the great world composers. Some say that Delius' success as a musician was owing to Phifer, who championed his musical talent, overcoming Delius' father's strong objections.
Oldest son, Robert Jr., was also a skilled musician, playing in orchestras here and working for the Register and Bee during his residence on Jefferson Ave. When Professor Phifer died suddenly of a stroke in 1910, his wife and younger children moved to Roxboro. Robert Jr. moved to Mississippi where he practiced law.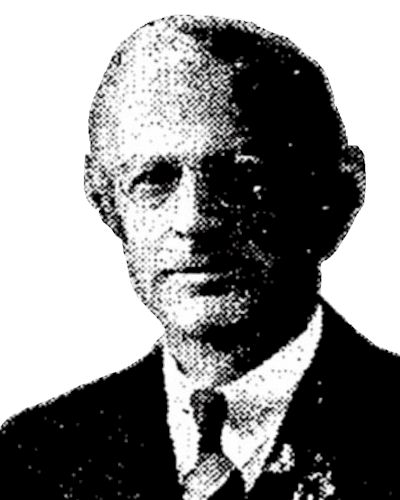 The Heitzler family were next to live here. Ernest Heitzler (at right) was born in Germany in 1869 and came to the United States in 1884 when he was 15. Upon landing in New York, he did a bit of travelling before finally arriving at his uncle's in Indiana where he had planned to stay. One of his stops took him through Danville. He became so enamored with the South that he returned six months later. For about a year and a half he worked for the dry goods merchant Lisberger & Isaacs, before moving to Durham to work there for a confectioner.
But Danville soon called him home again, and he returned to stay in 1887, when he took a job with in the L. Herman department store. Heitzler worked every department and did every job – from sales to repairs to bookkeeping – and was a loyal employee for over 70 years. In 1905, he married one of the cashiers, Emma Blaine and together they had five children. They started their married life, and their family at 241 Jefferson before buying a home on Broad Street where they lived the greater part of their lives.
241 Jefferson Avenue is first in a picturesque row of similar structures shown below.